ReadyWise Reviews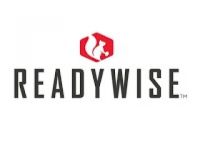 ReadyWise is a food storage company which aims to provides their customers with high quality, affordable freeze dried and dehydrated food stores, perfect for camping or for emergency preparation.
How Does ReadyWise Work?
According to their website, there are unfortunate but very real life events which can take place where people may need to have access to long term emergency food stores, so to help people meet these needs ReadyWise Food Storage offers their customers freeze dried and dehydrated food which can be prepared in minutes simply by adding water.
Unlike other long term food providers, ReadyWise Company offers foods that are a combination of freeze dried and dehydrated, because different foods respond better to one process or the other. Using these processes in combination allows food to maintain its original flavor, shape, color, and texture, better retain its nutritional value, and offers a shelf life of up to 25 years.
Customers who are new to long term food storage should know that these food stores are affected by temperature, moisture, oxygen, and light. They should be kept in an area that is both cool and dry, optimally around 55 degrees, in order to stay good for the longest period of time.
Also, customers should know that on average, a serving of food will require about one cup of water to rehydration, and hot water will speed up the process, though many of their foods can be rehydrated at any temperature.
Cost/Price Plans
Customers can purchase long term food supply kits for time periods as short as 72 hours to as long as twelve months' worth of food. They also offer "Grab & Go" Kits, Outdoor Food Kits, Gluten Free Food Storage, Freeze Dried Food, and Emergency Supplies.
If you are new to long term emergency food stores, the website also provides you with a calculator that will tell you exactly how much you should buy, depending on the number of adults and children in the house.
Because this company provides such a wide range of products, in significantly varying volumes, it is impossible to provide a specific and static range of prices that customers can expect from this company. That being said, they offer products as affordable as around $30, while also offering long term food stores worth upwards of $7,000, depending on your needs.
However, if you are brand new to long term food stores, you can request a sample of their products, and they will ship you a single serving of their food as an example of what they have to offer, completely for free.
Refund Policy
This company does provide their customers with a return policy that is good for 30 days from the date of purchase, as long as customers who wish to return their purchase first contact Customer Service to receive authorization for their return, as well as an RMA number and the proper return instructions regarding your specific order.
Not all orders will need to be shipped to the same address, so contacting Customer Service is important. If you are returning non-defective merchandise, you will be charged a 15% restocking fee, taken from your refund when it is issued.
Customer Service Contact Info
Customers who wish to contact their Customer Service team with any questions, concerns, or complaints can do so by phone at 801-335-0345 or through their website's Live Chat feature when available.
Reputation
The ReadyWise Food Storage company receives mixed reviews actually. Websites and blogs which consider themselves well versed and experienced in survival kits and emergency preparedness criticize this company for only selling pouched food that needs water to prepare, with no option for canned food or other emergency products.
In addition, there are mixed reviews on the taste of the food, as well as many customers who complained that the kit they ordered contained absolutely no entrees with meat, even though they said there was no information provided to them in advance to let them know the kit they were ordering was a vegetarian or meat free kit.
That being said, they do offer Gluten Free Kits, which aren't available from every provider, so this company may work well for some people and not for others, depending on your wants and needs.
Competitors and Alternatives?
There are many different companies that provide people with access to long term food stores, either for emergency preparedness or for outdoor trips, depending on your needs.
If you have any experience with ReadyWise or their products, please leave your reviews below.
You may also be interested in
ReadyWise Customer Reviews

John M
Wise Mylar bags . Massive product failure.
We ordered many different products from Wise expecting our things to have a 25 yr shelf life. We ordered hundreds and hundreds of dollars worth of survival food to protect our family. 6 yrs later we opened the buckets to find we could smell the cheese in products as well as some cheese powder on bottom of buckets.
Then there's the cereals and grains and we found puncture holes and some ingredients and powder on the bottom of the bucket. The bananas were stale..and the apple cubes were moist. The powder milk was brown and hard as a rock. We're tossing it all and would not recommend this Company. We wrote and called the Company to no avail.
There are better companies out there who will stand behind their products. Thank God we opened these prior to a food shortage or crisis. We could have become extremely ill from these foods. DO NOT DO BUSINESS WITH THIS COMPANY. Again, we've tried contacting them. I have photos of most things, except for what we've already tossed.

Michael J
Absolutely criminals. Do not buy anything from them.

Lux P
It's a good option for every user