WinLoot.com Reviews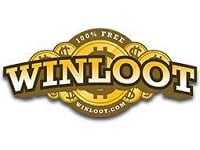 WinLoot.com describes themselves as a 100% free online "lotto style" sweepstakes game where players can win 7 different monetary prizes including each and every day.
According to the website, once you've registered, all you have to do is choose the required number of picks for each game. The pools of numbers range from 40 and 66, from which you will choose 5 or 6 numbers.
Or, if you choose, you can opt for the Quick Pick option which lets the website randomly select your numbers for you. Once your numbers are selected, simply follow the rest of the specific instructions to finalize your sweepstakes submission.
Winning numbers are chosen each night shortly after midnight Eastern Standard Time. Games are new each and every day, so you must submit numbers each day to be eligible for winning each day.
WinLoot.com promises that their sweepstakes are 100% free to enter, and are open to residents of the US, DC, Canada, Australia, and the UK who are at least 18 years old. Winners are responsible for paying taxes on all winnings.
You can pick numbers for all of the games if you choose, but each game must be played in succession. You cannot enter the $1,000,000 game without entering each of the previous games first. The prizes begin at $100 and go all the way up to the $1,000,000 prize.
Before you can enter any sweepstakes, you must submit your email, name, street address, country of residence and date of birth. All of this information must be accurately submitted and confirmed so that you can be contacted if you win.
Since you do not have to pay anything to enter the sweepstakes, many people question whether or not this company is legit.
But WinLoot.com says that they are run by previous executives of Publisher's Clearing House, possibly the most famous sweepstakes company in the United States, and sweepstakes are frequently run without any purchase necessary.
If you have any experience with WinLoot.com or their services, please leave your reviews below.
You may also be interested in
WinLoot.com Customer Reviews