Wim Hof Method Reviews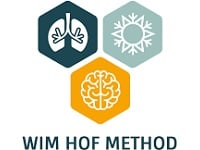 The Wim Hof Method, found online at WimHofMethod.com, is a health and wellness class created by Wim Hof, who states his aim is to help people become a better version of themselves.
How Does It Work?
Wim Hof is well known for being a Dutch daredevil, and currently holds 20 world records. He is especially well known for his ability to withstand extreme cold temperatures, and one of his world records is for the longest ice bath.
According to Wim Hof and his website, over time humans have forgotten their "inner power," which is their relationship to adapt their physiological mechanisms in order to survive within their natural environment.
This comes from humans constantly living in an environment where they are able to control the temperatures of their surroundings.
Wim Hof believes that people alienating themselves from the old mechanisms of survival and function have weakened people and made them more susceptible to illness and health problems of all kinds.
He wants to teach people how to get back in touch with their inner power using three different pillars.
The first is Cold Therapy, which Hof says can help people burn fat, boost their immune system, improve sleep quality, reduce inflammation, and increase endorphins.
The second pillar is Breathing, because scientific breathing techniques can help you improve your energy, release toxins, and relieve stress and tension.
The third pillar is Commitment, which is used in conjunction with the cold and the breathing in order to truly impact your body's overall physiology.
The Wim Hof Method teaches people how to use these methods to improve their lives in step-by-step videos which can be completed over the course of 10 weeks, with a daily investment of 60 minutes of your time.
They do provide alternative videos for people who are unable to devote an hour of each day, because they do want people to be able to move through the course at their own pace and according to their own schedule.
Cost/Price Plans
The Wim Hof Video Course is currently priced at $199, and can be purchased with either PayPal or a credit card.
Customers can also choose to make three monthly payments of $79, for a total of $237.
For customers who are still unsure of whether or not they might want to make the full investment in this program, they do offer a Wim Hof Mini Class, which is a free three part video series that customers can work through before deciding to commit to their full program.
Refund Policy
The website does say that all customers are welcome to request a refund within the first 14 days from the date of purchase.
They do not provide any details, however, simply saying that any customer who wants a refund will need to contact them in order to make their request, and the insinuation is that they will respond by providing you with whatever instructions you need to successfully receive your refund.
Customer Service Contact Info
Customers who would like to contact their Customer Service team with questions, concerns, or complaints can do so by submitting a support ticket through their Support link at the top of the page.
Reputation
It seems as though people who have genuinely committed to the Wim Hof Method regimen really enjoy it and really believe in its ability to improve people's wellbeing and daily healthfulness.
Most importantly, it seems to improve people's mindfulness about their health and their ability to be present in the moment.
Customers who are unsure of whether or not this program will work for them can start with the free Mini Class before they decide to make a full commitment to the paid class.
Once you do commit to the paid class, you still have fourteen days in which to request a refund if you decide that it isn't for you.
Competitors and Alternatives?
There are many different classes and books that will teach customers breathing techniques and cold therapy techniques, including many different yoga classes.
Customers who don't feel that this class is the right one for their needs should be able to find an alternative better suited to their schedule or to their budget.
If you have any experience with the Wim Hof Method or their products, please leave your reviews below.
You may also be interested in
Wim Hof Method Customer Reviews

Ivona
Wim changes people's life
All you need to know about Wim Hof method is free on you tube: breathing technique, cold shower therapy. Just google and practice. I do it daily and it is part of my morning routine: simple and effective way to become more in control of your life.

Hunter G
I want to make it clear to anybody reading this that I am not affiliated with Wim Hoff in any other way than being a person who practices this method. Lifestyle might be a better fit as a name. It's life changing. I have not paid a dime As wim has everything you would need to know on youtube. So if you're coming into here to learn if it's a scam or not. No it's not a scam bc how can a breathing technique be a scam?
Air is free lol
Anyways it goes a little deeper than just being a breathing technique but i think I plead my case. One final analogy
Would you have a website review for 'Mindfulness' meditation? Probably not because mindfulness depends on commitment to development. like going to the gym. Look at this as a form of mindfulness. That is being both are mental workouts but wim has discovered and brought to the mainstream a different kind of meditation (and how do we know someone out there in time wasn't able to do the same thing but we don't know about it because it was 800 years ago).
Anyways if you made it this far thank u and have a good day
Tl;dr - "Is goood stuff" check it out

MarishaG
Hey, he has videos for free. Does he know you're doing this? Also, I had to press a star to push continue. I don't mean it. Haha
You're the best Wim, love your way