Wego.com Reviews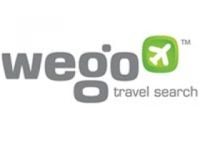 Wego is an online travel booking website which promises that they can help people "save time, pay less, travel more" by giving you the ability to search more than 700 websites in the time it takes to search one.
How Does It Work?
According to their website, Wego.com is the leading travel search site in the Asia Pacific and Middle East, and is available is more than 50 localized country sites and 30 different languages.
This service aggregates, or collects, information from more than 700 different websites in order to find present customers with the very best travel deals and prices that are available at any time.
The websites they partner with include well-known names like Expedia, CheapOAir, Booking.com, United, OneTravel, WestJet, and many other similar travel, hotel, and air websites.
Once they are done collecting all the available information, they will then give their users an "unbiased and channel neutral view of travel prices," meaning that they do not give any one provider of travel services any advantage over another.
The best price or deal will be presented straightforwardly.
Because their website searches so many other major travel sites, they say their users can feel confident that they have truly found the best rates available for the particular trip they are planning.
Their website also shoes you real time availability of the reservation you are trying to book, so you have an idea of how long that deal might still be available.
Mobile Options
Currently Wego.com does provide mobile applications for travels who want to be able to book on the go, and these applications are available on iOS, Android, and Amazon Apps.
Cost/Price Plans
Using this site is completely free.
Once you have found a flight or a hotel deal that you are interested in reserving, clicking on the link to make the purchase will actually take you to the original host website of that deal – you will never make any payments directly to Wego.com.
Whenever a travel reservation is made that originates at Wego, the airline, hotel, or travel agent that benefits from the reservation being made is then responsible for paying a fee to Wego, meaning that no costs are paid by the actual traveler.
Refund Policy
Since no fees are paid at any time to Wego.com, there is no Refund Policy being offered by this website.
Instead, customers will have to look at all Cancellation and Refund Policies that are offered by the website where they are actually making their purchase, in order to make sure they are protected in cases where they made need to cancel their trip plans.
Customer Service Contact Info
Customers who have questions, concerns, or complaints they would like to direct to their Customer Service team can contact them by submitting them directly to their website through their Contact Us link at the bottom of the page.
Reputation
There are not very many customer or user reviews of this website at this time, though those that are available seem very positive, without very many complaints or criticism.
As mentioned above, this site is the number one travel website in the Asia Pacific and Middle East, so most of the reviews or attention from independent publications will come from websites in those areas.
Competitors and Alternatives?
Travel booking websites have become an extremely competitive field in the last few years, with as many websites as there are places to travel. Other websites which offer similar claims or capabilities to Wego.com include Cheapflights.com, Travelation.com, and others.
If you have any experience with Wego.com or their services, please leave your reviews below.
Wego.com Customer Reviews

sharif
big companies like wego and booking is shareing the crime with theif companies like rehlat
i booked in rehlat through wego and they deduct ticket amount from my account but they not confirm the flight .. wego say they are search engine and they not take any action to help .
rehlat is a their company walking freely on wego and booking .and they attract customers using wego and booking and another big companies and when happen any problem . the big companies will acting like search engine ???

Picklu D
Bad bad experience !! Never using them again !!!
I booked my tickets through "mytrip", which was one of the many agencies that wego listed. I wanted to change the date of my flight and sent multiple requests via email, but the automated response gave me a phone number to call.
I repeatedly tried to call that number but was kept on hold for upwards of 45 minutes, at which point I dropped the call.
Lesson learnt : DO NOT BOOK through Wego as they have a bunch of 3rd rate agencies they deal with. I later foind that mytrip.com is rated 1.06 out of 5 !!