Watch Gang Reviews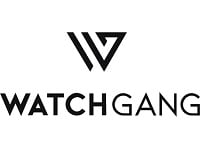 Watch Gang Customer Reviews

Chris H
Absolutely not worth the price....run!
We tried watch gang's top tier. Got a Chinese made piece of junk. Went to send it back for refund and was told no refunds. Really?
I told them that was not happening and they agreed to take watch back.
Long story short.....not a good value. Do your homework and buy a watch that suits you.

Steve
1st watch was great, wear it often. My 2nd watch is about as opposite as you can get from the 1st one and my profile.
The 2nd watch truly looks like a woman's watch, it is very small both face and band, and the font/color on the watch is very "feminine", I sent an email asking for feedback, to only get back "I can assure you it's not a woman watch"
I sent them pictures of 1st vs 2nd along with comments on how it is nowhere close to my profile to get nothing back, I went to their site today and they suspended my account.
Watch Gang is a good value
I have been on the platinum plan on a quarterly basis for a while. The boutique brand watches have been well worth the money. They all have had automatic swiss or japanes movements, saphire crystals, heavy duty stainless bands or nice leather ones. Every watch I have received was a keeper and when I looked them up on the internet, sold for much more than what I paid. Not sure why others are saying different things,

Eric L
No easy Way to Close Your Account On the Web Site. I've seen this on Stitch Fix too
I ordered the Watch Gang Platinum Subscription plan, (quarterly) My first watch arrived and while it feels like a quality watch it's not a name brand. I feel this watch doesn't hold any resale value. The watch site brand said the watch was valued at $699.00 I am sure I couldn't even get $200 for it from any real watch collector.
Customer Service emailed me asking if I wanted a return shipping label and a credit for spins on the wheel. I said that I wanted the return shipping label and a full refund to my CC No credits for the wheel. I never received a response from customer service.
My biggest issue is with the website is I don't see any clear way to end my account easily. I am now going to call my CC company to make sure I am not charged the next quarter for another off-brand watch that really has no value in the watch reselling trading and collecting arena. I am going to stick with well know brand watches to make sure I am always able to sell them for some real value on the open market.
I think the thing that got me to sign up was the high hopes of a Name Brand watch.. Which maybe they do give them away. But I don't need or want 10 watches that can only grant low value if I decided to sell one of them. I'd rather place my money in a few expensive watches that if I go to any jeweler / Watch dealer will have some value.

Steven M
Not worth the cost at all.
I have a platinum plan. Got my first watch today. And... It's not my thing. I looked it up, and sure the website for the watch has it listed at $699, a large 44mm wide semi-pilot watch with a Miyota automatic movement.
I knew going in I couldn't return it and looking on ebay, people can't sell them at $125, so I can't even recoup my expense off the membership. If this is how they do things, I want out. The business model seems to be to find some company with stacks of boutique watches they can't sell, buy them for a fraction of the retail cost and then dump them on the Watch Gang subscribers for a profit.
I don't think it's a bad business model, Watch Gang sends you whatever they have, you don't get to choose what kind of watch you like, size, features, other than price range. AND in a creepy way, they have NO WAY to simply end your subscription via the website.
Type in the words "cancel subscription" and NOTHING comes up. So, now, I have to reach out and hopefully it doesn't lead to me canceling a credit card or my paypal account to get out of this.
The quality and value exceeds the money you invest, especially the Platinum membership. The boutique watch brands you receive have sapphire crystals, quality steel and automatic movements like Miyota, Seiko or ETA. They are very nice watches.

Lee C
no stars; I purchased the Platinum Tier club membership expecting to get a great value, what I got instead was a watch available on Amazon for less than the cost for the Platinum tier membership. Watch Gang guarantees that the watch you will receive, if you are a Platinum Tier member will be valued at at least $1000.00. It is a lie, it is a scam. I will be returning and canceling my membership.
Lee Carlile