Watch Gang Reviews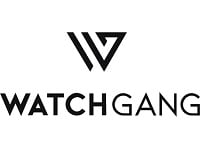 Watch Gang is a monthly box service that delivers watches of different brands and styles to its customers, giving customers the opportunity to build a watch to their preferences.
The company states it allows customers to keep these watches for a fraction of the retail price.
Products
Watch Gang ships watches to members around the 16th of the month, based on their preferences.
All of their watches come with an authenticity guarantee that they are really products from trusted brands.
On top of that, they are good quality watches that are worth much more than you pay for through a monthly membership fee.
Watch Gang also organizes a giveaway once a week. Namely, each Tuesday, one of the members wins a TAG and every Friday, Rolex is in the game.
How Does It Work?
To become a part of the Watch Gang crew, first you need to subscribe on their official webpage.
Through an online form, you will be asked to choose three watches that define your style. This will serve as a guide when they make a shipment your way.
Then, you will be redirected to a subscription page. After that, in the middle of the month, your watch will be shipped and you will usually receive it around the 3rd week.
Your membership renews on the 30th of each month.
Cost and Price Plans
Watch Gang offers three different subscription packages to choose from, which are all quite good deals. First of all, there is the "Original" plan, which offers you watches worth $50 to $150 for a $29 monthly membership fee.
Next, they offer the "Black" plan, which they also like to call an "affordable luxury."
With it, you will get watches worth $150 to $500 for $99 a month. Lastly, for a monthly fee of $299, you will become a member of the "Platinum" subscription plan and have access to a super luxury selection of watches worth $500 to $1,500.
Moreover, no matter which subscription option you choose, you are eligible for all giveaways the company organizes. So, you may even receive your first watch free of charge.
Customer Service
For any questions you might have, you are able to reach out to the Watch Gang customer service team. Call them on 1-844-413-7017, which is their customer service phone number, or send an email to [email protected]
However, if you don't like the watch you have received, the company will not refund or accept return for it. You are encouraged to trade your watch for some model that suits you better, instead, given it is worth much more than you have paid for.
On the other hand, you are able to cancel your membership anytime by filling out the online cancellation request.
Online Reviews/Complaints
It seems that Watch Gang has managed to form a large community of watch lovers in just a short amount of time. Moreover, people seem to be very excited about each monthly package they receive.
Generally speaking, customers seem to be very satisfied with the quality of the products received and there are no complaints filed with the BBB.
Despite the positive reviews though, there are some customers that claim the watches are not at all what they were hoping for and feel like they haven't received value for their money.
Competitors and Alternatives
If you like this concept, you can compare Watch Gang vs Wrist Society, for example, or look into these two other companies offering similar services, named Monthly Watch Club and Eleven James.
However, in the case of Eleven James, the watches aren't yours to keep, as they are for rent.
Where to Buy?
Subscribe on the Watch Gang official webpage, access your account through an online app and get your watches.
The Bottom Line
Watch Gang is a young company that has managed to generate a big community in a short time. By signing up, you will receive a new watch each month and participate in all weekly giveaways.
However, if you are not satisfied with the product received, you are not entitled to a refund. Your best bet is to go online and try to exchange it for another one within the Facebook community.
If you have any experience with Watch Gang or their products, please leave your reviews below.
Watch Gang Customer Reviews

Steve
1st watch was great, wear it often. My 2nd watch is about as opposite as you can get from the 1st one and my profile.
The 2nd watch truly looks like a woman's watch, it is very small both face and band, and the font/color on the watch is very "feminine", I sent an email asking for feedback, to only get back "I can assure you it's not a woman watch"
I sent them pictures of 1st vs 2nd along with comments on how it is nowhere close to my profile to get nothing back, I went to their site today and they suspended my account.
Watch Gang is a good value
I have been on the platinum plan on a quarterly basis for a while. The boutique brand watches have been well worth the money. They all have had automatic swiss or japanes movements, saphire crystals, heavy duty stainless bands or nice leather ones. Every watch I have received was a keeper and when I looked them up on the internet, sold for much more than what I paid. Not sure why others are saying different things,

Eric L
No easy Way to Close Your Account On the Web Site. I've seen this on Stitch Fix too
I ordered the Watch Gang Platinum Subscription plan, (quarterly) My first watch arrived and while it feels like a quality watch it's not a name brand. I feel this watch doesn't hold any resale value. The watch site brand said the watch was valued at $699.00 I am sure I couldn't even get $200 for it from any real watch collector.
Customer Service emailed me asking if I wanted a return shipping label and a credit for spins on the wheel. I said that I wanted the return shipping label and a full refund to my CC No credits for the wheel. I never received a response from customer service.
My biggest issue is with the website is I don't see any clear way to end my account easily. I am now going to call my CC company to make sure I am not charged the next quarter for another off-brand watch that really has no value in the watch reselling trading and collecting arena. I am going to stick with well know brand watches to make sure I am always able to sell them for some real value on the open market.
I think the thing that got me to sign up was the high hopes of a Name Brand watch.. Which maybe they do give them away. But I don't need or want 10 watches that can only grant low value if I decided to sell one of them. I'd rather place my money in a few expensive watches that if I go to any jeweler / Watch dealer will have some value.

Steven M
Not worth the cost at all.
I have a platinum plan. Got my first watch today. And... It's not my thing. I looked it up, and sure the website for the watch has it listed at $699, a large 44mm wide semi-pilot watch with a Miyota automatic movement.
I knew going in I couldn't return it and looking on ebay, people can't sell them at $125, so I can't even recoup my expense off the membership. If this is how they do things, I want out. The business model seems to be to find some company with stacks of boutique watches they can't sell, buy them for a fraction of the retail cost and then dump them on the Watch Gang subscribers for a profit.
I don't think it's a bad business model, Watch Gang sends you whatever they have, you don't get to choose what kind of watch you like, size, features, other than price range. AND in a creepy way, they have NO WAY to simply end your subscription via the website.
Type in the words "cancel subscription" and NOTHING comes up. So, now, I have to reach out and hopefully it doesn't lead to me canceling a credit card or my paypal account to get out of this.
The quality and value exceeds the money you invest, especially the Platinum membership. The boutique watch brands you receive have sapphire crystals, quality steel and automatic movements like Miyota, Seiko or ETA. They are very nice watches.

Lee C
no stars; I purchased the Platinum Tier club membership expecting to get a great value, what I got instead was a watch available on Amazon for less than the cost for the Platinum tier membership. Watch Gang guarantees that the watch you will receive, if you are a Platinum Tier member will be valued at at least $1000.00. It is a lie, it is a scam. I will be returning and canceling my membership.
Lee Carlile