Wanderu Reviews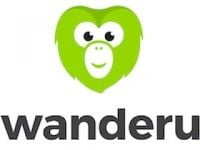 Wanderu is a company that states they are the simplest way to find and book bus and train travel between any two cities in the United States, parts of Mexico, and Canada.
How Does Wanderu Work?
According to their website, all you have to do is type in your departure and arrival locations, the desired dates of your trip, the number of passengers traveling, and Wanderu.com will instantly search all schedules, routes, and operators that are relevant to your trip.
It is important to note, however, that you should only search for your trip within the two months immediately preceding it, because bus companies do not release their updated schedules earlier than that and the best results will not yet be available.
Once you have received your results and have determined the perfect trip to meet your needs, you will be immediately transferred to your selected carrier where you will buy your tickets directly from them.
Mobile Options
As of right now, Wanderu.com promises that their website is mobile compatible with all major smartphone operating systems, but they do have mobile apps in development that will be available soon.
Cost/Price Plans
This website is actually free to use for people who are searching for trip itineraries, since they work in partnership with the bus and train companies.
Refund Policy
Since no money is actually being paid directly to this website, they do not offer a Refund Policy. All refund requests and cancellations must be handled directly with the carrier you purchased your tickets from.
Customer Service Contact Info
Customers who wish to contact Customer Service with questions, concerns, or complaints can do so by submitting them directly to their website through their Contact Us link.
Reputation
Wanderu is still expanding their coverage so it may be difficult to find schedules connecting all desired cities at this time, but they promise new locations are being added all the time.
Competitors and Alternatives?
While there are many trip advisor type websites that specialize in air travel and in cruises, very few of this websites work with bus and train schedules, so Wanderu may be unique in that respect.
If you have any experience with Wanderu or their services, please leave your reviews below.
Wanderu Customer Reviews

Paula P
Great price, simple and fast transaction
Found a great price on Wanderu that I had not found on Amtrak, I am thrilled. Almost immediately, I received a confirmation email from Amtrak with the tickets attached.
Perfect experience.

Laura J
AVOID! We bought tickets, came to the "Bus station" (More specifically, there is no bench, no sign that there are buses coming from there, we were sitting on a curb). There were about 10 of us, some with small children, but the bus didn't arrive at 2:15.
We called the service centre and nobody answered the phone. We had to ring about 30 times before someone answered, but they did not listen to us, just said that the bus was late and would arrive at 3:30, and GAVE UP THE PHONE. We continued to sit on the curb, waited until 3:30, but the bus did not arrive anyway. We called again, but nobody picked up the phone.
After another 30 minutes of trying to call, a woman answered, but only after hearing that we were the same people who were standing on the curb in the parking lot, she told us not to call anymore, that the bus would arrive at 4:15, and she put the phone down again.
At 4:15, the bus did not show up again and we got a message from the service centre that the bus would be late and would arrive in an hour. We didn't have that much time and energy, so we bought tickets from another company and took another bus.
We never got our money back from this company. Do not buy! Fraud! The company hides bad reviews

Richard M
Don't book with Jefferson Lines bus service via Wanderu
I booked a bus from Madison to Minneapolis using Wanderu. They sold me a ticket on Jefferson Lines bus service.
I can't say if Jefferson Lines bus service is comfortable or not because I never got a chance to ride on it. They abandoned four other people and me at the bus stop leaving us to find other transportation.
While waiting for the bus to pick us up - this route was from Madison to Minneapolis - we watched as other bus companies stopped, picked up passengers, and then left. In each case, the bus driver exited the bus, opened the cargo door, and waited at least ten minutes for everyone to show their tickets and board. Jefferson Lines doesn't do this.
Instead, the Jefferson Lines bus was at least 20 min late. When it arrived, the bus driver let off one passenger, jumped back on the bus, and drove away. None of the people waiting - including myself - had a chance to ask the driver if he was going to Minneapolis. He stayed on the bus with the door shut and then just took off.
When I tried to get a refund, the bus company told me that the bus driver was only 15 min late - not true at all - and that he had waited the allotted 5 minutes. Five minutes! That's a much shorter stop than any other bus line making long-haul trips. Maybe it would have worked if the bus driver had indicated he was ready to board passengers. He didn't. As I said, he hid on the bus for a couple of minutes and then drove away.
All the abandoned passengers managed to get on another bus from a different company. That bus arrived on time, waited at least 10 minutes for everyone to store their bags and board, and then drove comfortably to our final destinations.
Jefferson Lines should look at their competition to figure out how to treat its customers properly.

Ayman G
Traveler from NY to Fairfax Va
Please allow me To thanks the bus Driver. Moved From New York to Fairfax he's name Mr. Kamel he's very Helpful for me and my family even my young kid he help with us with all our bags and he's drive was safety
We really all enjoyed the trip with Mr. Kamel as a driver thank you so much and keep going the trip number 6722

Jabed B
you cannot get any refund if you don't go

jaime p
Terrible experience. Wound up purchasing two tickets because the original ticket was never emailed. They make you contact the bus company for their failure to send the ticket. Bad news all around. Just book directly with the carrier. Save yourself the aggravation and expense.

Steven L
first of all.they could not find my reservation by my email after I gave them very thing non refund for ticket so the bottom line DO NOT BUY FOR WANDERU. rather buy direct from traveling co. WANDERU is third party SCAM BEWARE

larpat55
I have used this site for years and have never had a problem. I have trouble believing the one star comments, as much of what was stated does not make any sense. I believe they were written merely to sabotage the company.

Joshua P
I picked up a homeless man in St. Louis last night who was trying to get to Kansas city. I took him to a restaurant and used Wanderu to book a bus from St. Louis to Kansas City. The site is very easy to use as you easily select your city that your in and desired destination. I purchased a ticket with my Debit card which is non-refundable for $75 total. I received my itinerary within minutes on my gmail account but it had a ticket going from Kansas City to St. Louis. Not what I purchased. I instantly called Wanderu customer support (if you want to call it that) with a 20 minute hold. I explained to the lady the whole situation and that the itinerary was backwards.
The only thing that would come out of her lips was "No Refund Policy, Sorry, It's Policy, Can't". Highly annoyed, I asked to speak to a supervisor. She was exactly the same way except she was more "Mmm Hmm, Mmmm Hmm, Sorry Can't help you, No refunds but you can put a claim in for our web site to see if they can look into possible web issues".
I had to buy another Bus ticket for the individual and drive him to the station. The most horrible customer service I've ever experienced.

ANGIE
DRAINED MY ACCOUNT AND NO TICKET
CHARGED MY ACCOUNT 4 TIMES AND NOW i HAVE NO MONEY AND NO TICKET. WEBSITE SAID PROBLEM AND COULD NOT COMPLETE TRANSACTION BUT CHARGED MY CARD AND NOW I AM BROKE. CUSTOMER SERVICE BLAMES ME AND NO HELP. WILL NEVER USE THIS SITE AGAIN. RIPOFF!!!!!!!

Sue
What a find! So much easier to use than the Amtrak site!

Adrienne
I created an account just so I can say how much I love Wanderu. It is so easy to use and it always finds such great deals - $5 tickets from New York to DC? Hell yeah! I've used them a few times now and I have never had a problem - always got my tickets on time and I've been recommending it to everyone who wants to travel by bus. Wanderu really is the way to go.

Jeremy
Three charges later zero confirmation
I have a boltbus ticket with no confirmation. I do not know what date or time of this ticket and my account has been charged 3 times. They are not helpful and hard to contact.