VipKid.com Reviews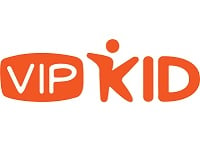 About VipKid.com
VipKid.com is a company that aims to combine the two in an engaging online platform that allows students in China to learn English in one-on-one private virtual lessons with teachers in the U.S. and Canada.
How Does VipKid.com Work?
The teacher application process is straightforward – you simply complete an online application, show off your skills in a demo lesson, complete a background check, do a mock lesson & interview and then start teaching.
If you are curious about teacher requirements and qualifications, VipKid outlines these pretty clearly on their website – teachers must have a Bachelor's degree, some teaching/mentoring/coaching experience, U.S./Canada work authorization, and a reliable internet connection.
The VipKid teacher job description sounds like a dream – you can work from home, maintain flexible hours, and do rewarding work. But is it as good as it sounds? Is VipKid a good company to work for? Read on to learn everything you need to know about them.&nbsp
&nbsp
Cost and Price Plans
By this point, I am sure you are curious about pay. Here are some important things to note about VipKid's payment structure.
There are no upfront costs to joining VipKid as a teacher – you must, of course, have an internet connection and computer.
Teachers are paid $7-9 per lesson taught. Since each class is 25 minutes long, this means that teachers can earn between $14-$18 per hour.
The cmpany offers teachers extra earning potential in the form of bonuses and incentives. Teachers can earn bonuses for things like referrals and signing up to teach a lesson with short notice.
Teachers should keep in mind that VipKid's cancellation policy will affect their paycheck – if a teacher cancels class more than 24 hours in advance, they will be docked $2 per cancelled class, but if a teacher cancels class within 2 hours of start time, they will be docked $10 per cancelled class. Repeated cancellations can lead to termination.
If you are curious about student pricing, Chinese parents pay about 288 yuan or $43 per lesson.
Competitors and Alternatives
There are several other e-learning companies besides VipKid.
For example, Outschool offers live online classes which are taught by enthusiastic and knowledgeable teachers. While Outschool teachers do not need to have formal teaching credentials, they do need to have expertise in their subject areas.
Outschool offers engaging classes in a wide variety of subjects like zoology, the stock market, and video game development. Teachers have the freedom to set course prices based on curriculum, subject, and duration of class.
Outschool takes a 30% service fee- it's important to note that both Outschool and its teachers do not get paid for a class if no students enroll.
Another online teaching & learning option is SayABC. Like VipKid, SayABC is a virtual platform that connects Chinese students with teachers for an immersive English language learning experience.
SayABC focuses on children who are 5-12 years old and offers small group learning sessions rather than the private lessons provided by VipKid. Teachers get paid $13 per forty-minute class and have the option to earn extra income through incentives and bonuses.
SayABC earns positive employee reviews on their Facebook page, with teachers praising the company for being consistent and reliable.
Finally, Magic Ears is a virtual learning platform that provides English language learning services to students ages 4-12. With Magic Ears, teachers provide fun and engaging instruction to classes of 4 students and earn $18-$26/hr. Most teachers seem satisfied with the Magic Ear platform based on online reviews.
Customer Service
You can contact VipKid's customer service team through a form on their website.
Online Customer Reviews/Complaints
Reviews of the VipKid platform are mixed.
Vip Kid teachers give the company a 3.8/5-star rating on Indeed where they praise VipKid for providing a fun, rewarding job. The complaints mostly revolve around the fact that classes aren't guaranteed and so neither is the availability of work. VipKid's Facebook page also offers mixed reviews from teachers, earning a 3.9/5-star rating.
Unfortunately, other teachers are not as satisfied with VipKid and complain about low pay scales, pay cuts, and lack of guaranteed work hours due to an over-abundance of teachers on the platform.
Where to Buy?
You can sign up with the service directly through their website.
Is VipKid.com Worth It?
VipKid certainly has its pros and cons. The platform offers a fun and rewarding way for teachers to earn extra income from home on their own schedule which is becoming increasingly important with the current public health crisis and economic climate. They also provide a valuable service to Chinese students who want to learn English from native speakers.
Unfortunately, many VipKid.com teachers complain about problems like over hiring, decreased bookings, and low pay.
If you love teaching and want to find a good work from home job with flexible hours, you might have some luck with it or you might want to consider some similar companies that have higher numbers of satisfied teachers.
0 'VipKid.com ' Reviews