VaporDNA Reviews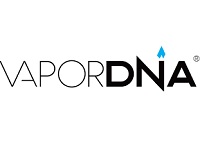 VaporDNA states that they are a premier online vape store that specializes in various kinds of electronic cigarettes, e-liquids and accessories.
They are an authorized retailer of genuine products, who aim to take care of their customers by providing the highest quality products at the most affordable price.
To ensure this, their inventories are stored in a temperature-controlled warehouse to preserve the freshness of the products you will receive. VaporDNA's distinguishing qualities are respectfulness, trustworthiness and sincerity.
These traits were not left unnoticed by Bizrate, so they were awarded for their exceptional service by being given the Circle of Excellence Award. VaporDNA has also extended its services to selected international areas.&nbsp
&nbsp
Products
VaporDNA's products include a vast selection of electronic cigarettes, e-liquids, tanks, rebuildables, accessories and alternative vaporizers. The vaping devices - mods, kits and more - are offered so that you can customize your vaping experience according to your preferences.
You don't have to search very far just to get your hands on the leading brands like Joyetech, SMOK and iJoy. E-liquids are an essential part of vaping and you will find a broad spectrum of flavors at VaporDNA - from milky and creamy, to fruity and refreshing.
You might also like their carefully-crafted vape juice. The rebuildables that come from VaporDNA came from trusted and reputable brands.
The vaping tank is the container that holds the e-juice and varies in volume, style and system. Of course, your preferred style is most likely available at VaporDNA. Lastly, they have a wide selection of alternative vaporizers - from table top units, to portable handheld units.
Alternative vaporizers help you enjoy your blend of dry herbs or concentrated mixtures without the burn of smoking.
How Does VaporDNA Work?
First, you will be asked if you are of smoking age before you can access the site to prevent selling the product to anyone prohibited by law to smoke. After choosing the products you want and placing your order, your name and address will be asked to confirm your identity and age.
VaporDNA uses BlueCheck Age Verification, so your sensitive information is kept private. Declining this will lead to the cancellation of your products. Payment can be made via Visa, American Express, Discover and Mastercard.
Unfortunately, Paypal as a form of payment is not accepted as of now, but you can use gift cards or prepaid cards. Processing time is within 24-72 hours on all orders and you can email them if you want some changes in the earliest possible time.
If you have received the wrong order, you must report it within 24 hours of the last tracking date.
Cost and Price Plans
VaporDNA offers cheap prices for vaping products compared to the market price, so you really won't regret shopping with them. There are promos and discounts that you wouldn't want to miss, especially the clearance sale of their e-liquids and other products.
Customer Service
VaporDNA takes pride in the excellent customer service of their staff. They have a 45-day return policy in the event that you experience any issues with the product. However, they will issue a 15% fee if the products you return have been opened, or that they show physical damage.
They are available on business days for inquiries but are closed on major holidays. For any questions or concerns, you can go to their contact page and fill out their form.
Online Reviews/Complaints
Most online review for VaporDNA's products are positive. Customers love that there are so many products available and that the company even recommends what type to buy if they are undecided.
However, there were negative reviews from people who encountered problems during the shipping. These were mostly from international customers who encountered problems with their bank and the customs authority.
However, they were heeded with a prompt response from VaporDNA's customer service team.
Competitors and Alternatives
Element Vape is a competitor of VaporDNA. They also have a wide variety of vaping devices and e-cigarettes that would suit your tastes. Vs Element Vape, Vapor DNA does not offer coupons and reward programs for customers.
With regards to price, there's only a marginal difference in the individual prices of the products both offer. Direct Vapor is also a competitor of VaporDNA. They offer more discounts as well as deals of the week.
An incentive of Direct Vapor is that it offers wholesale to entrepreneurs. However, when comparing VaporDNA vs Direct Vapor, the former has a wider selection of brands and more new arrivals featured in their shop.
Last but not least, Vapor Beast can be an alternative to VaporDNA. They also sell vaping products at cheap prices and offer high discount rates. However, you will find more choices at VaporDNA.
Other than that, they also offer wholesale opportunities. Their products have a warranty and a 30-day return policy, which is less than what VaporDNA offers.
Where to Buy?
You can access their online store at the VaporDNA site itself. For those who live in the USA, you can purchase VaporDNA products at Huntington Beach Store, or at Torrance Flagship Store.
The Bottom Line
For vape users, VaporDNA is a one stop shop for your vaping needs. The shop offers a wide variety of e-cigarettes, devices, rebuilders, tanks and accessories for an affordable price.
Even non-vape users can enjoy the smell of their favorite herbs, since alternative vaporizers are also sold. Customers will be more than satisfied with the authentic products and the exceptional customer service team at VaporDNA.
You may also be interested in
VaporDNA Customer Reviews

Seth H
VaporDNA is a garbage company that sells tons of cheap crap and treats customers like annoyances when something goes wrong. My experience with VaporDNA was very unpleasant. I've received incorrect product, expired product, defective product and missing product in my orders. You can't call them on the phone. They have no live chat online. They take a day or more to respond to e-mails. I'm currently in a month long dispute with VaporDNA through the BBB because vaporDNA insisted that I pay shipping to replace defective product.

Tiffany L
Online Sale. Horrible service, no reasonable accommodation for their screw up
TL:DR at the end
I ordered two Eleaf Vape Pens last week using 2 day expedited from u/vapordna . 80$ purchase. They were supposed to arrive today. I get an email from FedEx that they're being returned because the address isn't correct. I ask them if I can change the address. Fed Ex informs me that only the shipper can change the address on a label they provided to FedEx. I also asked if I could just go down to the FedEx location and pick it up. Again. No go.
To make sure that this wasn't an issue I created, whether providing an incorrect address or anything, I checked my order info. Everything was absolutely correct down to the apartment number, address and phone number. So I contact VaporDNA, hoping for a quick resolution being that we're going on Wednesday and I ordered these Friday of last week.
I let them know of the situation and asked them to contact FedEx to fix the mistake they made on the label so the order could be correctly delivered ( Fedex indicated it would be an easy fix and only take about 24 hours to turn the package around). VaporDNA refused and said they'd just issue store credit/refund when they received the package back. I'm on the east coast, they're in CA. I didn't know how long their return policy took to get the refunds. I requested store credit because I wanted to give them a chance to make up their mistake.
I then asked, since it WAS their mistake in the first place and I HAD just dropped 80$ with them, if they could either immediately issue the refund so I could order immediately and receive my product by the end of the week or immediately make a replacement set to send to me so that I could have a replacement by the end of the week. I figured this was well within my right to do and that it wasn't too much of an accommodation to ask for at all, seeing as they made the mistake and 80$ is a lot of money to be out of with NO PRODUCT.
Again, they refused to accommodate me at all and now I'm writing bad reviews wherever I can and to the BBB for bad service. Don't mess with people who give you money and have access to social media to put you on blast for being a crappy company.
TL:DR: VaporDNA messed up my address and refused all reasonable accommodation so now I'm putting them on blast for being crap.