UserInterviews.com Reviews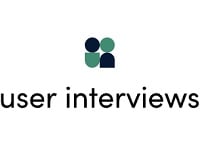 User Interviews, found at UserInterviews.com, is a company that offers real-time market research for brands and businesses.
To obtain this information, they maintain a pool of participants with varying interests and experiences to tap into.
With this setup, organizations get the information they need, and individuals get paid for their opinions, either monetarily or through gift cards or rewards. There is also a referral program that you can take advantage of.
How Does It Work?
Before the internet, companies had to find individuals to help them test out their products manually. You would see representatives canvassing the local mall or receive an invite for a local focus group in your mailbox during this time.
With the addition of the internet, this has gotten easier. Now, not only can companies recruit people online, but participants can sign up to provide feedback via survey or interview.
In exchange for their truthful insight, those who participate get compensation monetarily. The steps required to participate in a opportunity at UserInterviews.com comprise:
Sign up to participate on the company website
Search through options to find one of interest
Apply for the opportunity by answering a few screening questions
Once approved, perform the task
The amount of compensation is stated in the search results. The company behind the task determines the amount paid. User Interview allows the company to select a payment mode, which can be either monetary or through gift cards.
The company gets its information through a variety of methods, including:
Online Focus Groups
Online Diary Studies
Online Interviews
Online User Tests
Online Surveys
Although all information is acquired over the internet, some opportunities require you to perform actions in person, often at stores or businesses.
Cost and Price Plans
For companies looking to utilize the services that User Interviews offers, the pricing varies depending on need.
Pay As You Go - $45-$90 per session
Starter - $175-$350 per month
Essential - $325-$650 per month
These sessions do not include the cost of incentives paid to the participants; that is an extra cost. To figure the cost you should offer, the website provides an incentive calculator for you to use.
Additionally, you can reach out to the company to get a custom package to fit your company's needs.
For those looking to become a participant at User Interviews, there is no cost to sign up.
Customer Service
The company does not display any contact information on their website that will put you in direct communication with a physical person.
There is no mention of a phone number or address that you can call, and you have to click through a variety of support center questions to find an email address.
Email: [email protected]
Online Bot Chat
Discussion Boards
Online Contact Form
Online Help Center (https://www.userinterviews.com/support/contact-support-team)
For prospective customers, there is an area to schedule a product demo phone call.
Additionally, for those interested in being a participant, there is a separate help center where you can fill out an online form, and a representative will get back to you in one business day.
UserInterviews.com Reviews
User Interviews has many big-name reviews plastered on their website from Uber, REI, and Egnyte. However, finding unbiased and unfiltered third-party reviews is more problematic.
When it comes to finding participant reviews, that is a bit easier. One popular online review site rates the company with 2.9-stars with several complaints around non-payment and inaccurately labeling a study.
Finding out how to delete an account is problematic for some, although many have had their account deleted for minor issues.
There are also some customer service complaints from participants who have performed the task and not been compensated.
Although this can happen if the company feels the participant isn't providing information they stated they had, these situations had proof of their participation and recorded sessions and still were not paid.
User Interviews is not listed on the Better Business Bureau (BBB) but is on Facebook with a 3-star rating. Many regard the company as a safe option to earn some extra income online.
Competitors and Alternatives
There are several companies similar to User Interviews, a few comparisons include:
User Interviews vs. User Testing - One of the key differences between User Interviews and User Testing is the introduction of a mobile app that User Testing has recently done.
Both companies offer similar products, although User Interviews has a broader variety of channels for acquiring information.
User Interviews Vs. Respondent.io - Respondent.io is very similar to both of the other options. One of the nice things about this company is the pricing calculator that they provide.
The calculator helps businesses to create their own custom package for services.
Is User Interviews Legit?
When looking at User Interviews, you have to look at them from both the angle of researcher and participant, depending on what you are looking to do, and let the information guide you.
For researchers, the program appears to be helpful in acquiring the market research that you need. Additionally, the website provides a pool of vetted participants to help you get the necessary information quickly.
For participants, there are a wide variety of opportunities available. However, the process can lag due to the application time necessary to go through for each task. This extra work can add up, and if you aren't selected, it can come across as a waste of time.
In the end, we feel that User Interviews can lend themselves well to individuals in need of both the services they offer and those looking for some small extra online.
However, with the negative reviews surrounding non-payment, we do advise you to keep documentation and recordings in the event that your participation comes into question.
If you have any experience with User Interviews or their services, please leave your reviews below.
You may also be interested in
UserInterviews.com Customer Reviews