US Money Reserve Reviews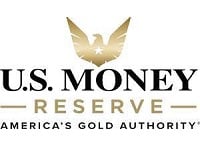 US Money Reserve is a company describing themselves as one of the nation's largest distributors of US Silver, Platinum, and Gold coins, as well as offering other precious metal choices.
According to the website, this company was founded by veterans of the gold market who were looking to combine excellent customer service with their expert market knowledge and trustworthy guidance, all of which they say are necessary when looking to buy precious metals.
Specifically, they boast that they are led by former United States Mint Director Philip N. Diehl. As president of the company he provides unique experience that other sellers do not have.
They highly recommend buying precious metals, both for the advanced investor and for the beginning investor.
Their website states that precious metals have a history of being safeguarded during periods of economic downturn, but especially in the past decade gold, silver, and platinum have shown they can outperform many other asset types.
How Does US Money Reserve Work?
If you are interested in investing in precious metals, they recommend using their trained team of over one hundred professionals, which includes Senior Gold Specialists, Numismatic Experts, Vault and Shipping Departments, Coin Research Professionals, Compliance and Standards Department, and more.
They say that this team of professionals has a history of being able to choose gold coins, or coins of all precious metals, that will give you the highest possible value, as well as being the most likely to result in profits.
You will also have the opportunity to work with a dedicated account executive to walk you through your purchase.
They also claim to offer "bullion coins, certified gold, silver and platinum coins produced by the U.S. Mint and fully backed by the United States government for weight, content and purity."
Another unique feature of working with the U.S. Money Reserve is that they give you the option of creating a Self-Directed IRA. This allows you to diversify your retirement funds in a safe and flexible way by having an asset mix that isn't tied too closely to the dollar and is also a "hard" asset.
A Self-Directed Precious Metals IRA can also provide unique tax savings, while hedging against inflation and a devaluing dollar.
To get started you can either choose between a transfer, a rollover, as well as creating an entirely new account. You can speak with one of their IRA Account Executives or talk to your own financial advisor to see which scenarios are more beneficial for you in terms of getting money in/out and any potential tax liabilities.
Once your Self-Directed Precious Metals IRA account is set up and funded, U.S. Money Reserve will contact you to select and purchase the precious metals you want and arrange safe delivery to an IRS-approved depository for holding.
According to their website: for rollovers/transfers: minimum precious metals purchase of $25,000 required, for new accounts: precious metals purchase of $6,000 on select inventory required.
Cost and Price Plans
At the time of this writing the annual fee for maintaining a gold IRA account is $250, but U.S. Money Reserve waives the setup and storage fees for the first year on qualifying accounts.
As far as individual coins are concerned the value of Gold and Silver is subject to market rates. Currently they are selling:
1 oz. Gold American Eagle Coin for $2,059.76
1 oz. Silver American Eagle Coin $38.85
Customer Service
US Money Reserve offers a BuyBack Guarantee stating that, if you're not satisfied with your order, they accept the return of any certified coin(s), in their sealed containers, within 30 days of purchase for a full refund. This excludes shipping, handling and insurance charges.
Coins returned after 30 days of purchase may be refunded at either the current market value of the coin or the original purchase price of the coin minus a 20% restocking fee.
U.S. Money Reserve provides fast, secure, and most of all insured shipping, typically reaching you in 5-7 business days. If you have any issues and need to reach a representative you can do so by email at: [email protected] or through one of several phone numbers we found on their site,
Customer Relations Department: 1-855-560-5118
Customer Service: 1-855-832-9570
IRA Consultation: 1-855-889-5111
Main Phone Number: 1-888-850-7315
Their address is listed as:
U.S. Money Reserve
P.O. Box 170339
Austin, TX 78717
Online Customer Reviews/Complaints
The company has many accolades and certifications posted on their website including a AAA rating from the Business Consumer Alliance and an A+ rating with BBB including a 4.36/5 customer rating.
That being said there are some complaints online about people claiming to not have received their coins or felt they overpaid.
Most notably a lawsuit filed against U.S. Money Reserve claimed that the company overvalued their commemorative coins and targeted the elderly. The company has also been cited for deceptive practices by the Texas Attorney General in 2010.
The Bottom Line
US Money Reserve claims to have worked with thousands of clients who have taken advantage of the financial benefits of owning precious metals, according to their website, and they work hard to customize their advice to you based on your personal financial goals and objectives, as well as your current portfolio.
However, when working with this company, you'll want to not only take their advice into consideration, but perhaps seek outside consultation as well, because many of their sales, including all sales of bullion, are final.
If you should have regrets or complaints, you will not be able to make a return. You should also double check the values of the precious metals you're buying before making a coin purchase.
If you have any experience with US Money Reserve or their services, please leave your reviews below.
You may also be interested in
US Money Reserve Customer Reviews

carl
Buy metals at close to spot price
Buying collector "rare" coins will just be overpriced and never get back to the price you paid. There are Companies that sell coins at a slight mark up over spot, and E bay is a way to buy coins at reasonable prices, Do your homework on spot prices and stay away from overpriced graded coins.

Luis R
Scam, they just want to hit you over head for your money
It's a scam, my father got taken by a very good sales guy, selling gold coin at 3x the price of the of the gold weight. If you're going to buy gold, buy it by weight not what's printed on it. And if I'm giving you cash, I want the gold in my hand not on paper.

Wally C
This vendor does not return phonecalls when messages left on their voice machine. They only want to sell and not reply to customer's needs nor concerns. Don't spend your hard-earned money on them. Reputable dealers like APMEX, Coin Mart, are far more honest and stand behind their sales. Check reviews before you buy precious metals !

Sandra
US Money Reserve is a scam
They love to sell to you. Impossible to get them to buy anything back. Won't return phone calls when they find out that is what you want to do.

Jerry S
Talked with them, they were not in this country.
Tried to get the pamphlet info that they advertised, but they wouldn't give it to me, instead, they wanted me to purchase some, then would send me info. What a scam, can't believe that the federal government isn't involved with this already. They all need to go to jail, including the people on the phone as they know this is a scam!!!!!!!
J>W> Smith
Seattle Washington
P>S>
Don't like my review, come see me in Seattle, tired of people taking advantage of others, and I will kick your ass!!!!!!!!

Fred
100 % scam. The coins are useless
100 % scam. The coins are useless on open market.
I can't believe people are gullible enough to be taken by these grifters.

Nelda H
No service, no response to phone calls!!
Cannot get anyone to answer my calls. Have left numerous phone calls. I have an emergency and need to sell my gold coins, which I was told they would gladly take back at any time. (in the sales pitch of course)

Allen F
Poor Service! No Sevice!!!!!
I have recently dealt with this company and have had nothing but headaches. They advertised on TV so I thought they would be a reputable company. As it turns out however after giving my credit card number and waiting for two weeks I still haven't received the goods. However they did send me more information as to how to purchase more gold, silver and platinum coins. Very kind of them huh! I will not be doing business with them ever again! And I still haven't received the coins promised. Further more they have not sent me any kind of tracking number or any means of finding out when the coins might arrive. I suppose I am supposed to hole up in my house waiting for the coins to arrive so that I can sign for the delivery. I advise you all to steer clear of this obvious scam.
Yours truly Allen Fraley Santee California!