US Money Reserve Reviews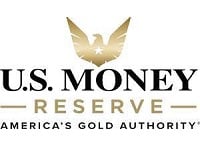 US Money Reserve is a private distributor of government-issued precious metals, such as gold, silver, and platinum.
The company was established in 2001 and is based in Austin, Texas. It is led by former United States Mint Director Philip N. Diehl.
US Money Reserve offers a range of products and services, including coins, bars, and other forms of bullion, as well as educational resources and guidance on investing in precious metals.
How Does it Work?
US Money Reserve describe themselves as one of the nation's largest distributors of precious metals products and related services, including gold, silver, platinum, and palladium coins and bars.
The company's products are sourced from government mints and are aimed at investors looking to diversify their portfolios with tangible assets.
In addition to physical precious metals, US Money Reserve also offers Individual Retirement Account (IRA) services, allowing customers to hold their precious metal investments in a tax-advantaged account.
US Money Reserve sells both "IRA Approved" and "Certified" precious metals.


"IRA Approved" Precious Metals
To be eligible for a precious metals IRA, the metals must meet certain standards set by the Internal Revenue Service (IRS).
These standards, known as IRA-approved precious metals include gold, silver, platinum, and palladium coins and bars produced by government mints that meet specific requirements for purity and weight.
The required purity standards are as follows:


Gold - 99.5% pure
Silver - 99.9% pure
Platinum - 99.95% pure
Palladium - 99.95% pure


"Certified" Precious Metals
US Money Reserve also offers "certified" gold and silver coins, which are coins that have been professionally graded and certified by independent organizations.
Certified coins are considered to be of higher quality and value than non-certified coins, and they may command a premium price in the market.
Cost and Price Plans
At the time of this writing the annual fee for maintaining a gold IRA account with US Money Reserve is $250, but the company waives the setup and storage fees for the first year on qualifying accounts.
To qualify, accounts must meet the following minimums.


Rollovers/Transfers - minimum rollover/transfer of $25,000


New Accounts - Minimum purchase of $6,000 on select inventory required


As far as individual coins are concerned the value of precious metals is subject to market rates.
Additionally, it's important to consider any additional fees, such as shipping and handling, when comparing the overall cost of investing in precious metals with different providers.
Customer Service
US Money Reserve offers a "BuyBack Guarantee" which states that they accept the return of any certified coins within 30 days of purchase for a full refund.
The coins must be returned in their sealed containers and the refund excludes shipping, handling and insurance charges.
Coins returned after 30 days of purchase may be refunded at either the current market value of the coin or the original purchase price of the coin minus a 20% restocking fee.
If you have any issues and need to reach a representative you can do so by email at: [email protected] or through one of several phone numbers we found on their site:


Customer Relations Department: 1-855-560-5118
Customer Service: 1-855-832-9570
IRA Consultation: 1-855-889-5111
Main Phone Number: 1-888-850-7315
Their address is listed as:
U.S. Money Reserve
P.O. Box 170339
Austin, TX 78717
Customer Reviews & Complaints
US Money Reserve has received a mix of positive and negative reviews from customers.
U.S. Money Reserve Inc. has an A+ rating with BBB with a rating of 3.7/5 from customer reviews.
At the BBB, the company has 26 total customer complaints in the last 3 years and 6 complaints closed in the last 12 months.

Positive Reviews


Expertise - Many customers have praised the company's team of precious metal and market experts for their knowledge and guidance on investing in precious metals.



Convenient and Secure Storage Options - Customers have also noted the convenient and secure storage options provided by US Money Reserve, which allow them to store their precious metal investments in a safe and secure location.

US Money Reserve uses A-M Global Logistics (AMGL), an IRS-approved depository, as their proffered depository.



Wide Range of Products - Some customers have also noted the wide range of precious metal products offered by US Money Reserve, including coins, bars, and other forms of bullion.

Negative Reviews


High Prices - Some customers have criticized US Money Reserve for its higher prices compared to other sources, such as government mints.



Limited Availability - Some customers have also noted the limited availability of US Money Reserve's products, which may make it difficult for them to access the products and services they need.



Sales Tactics - Some customers have expressed dissatisfaction with the sales tactics used by US Money Reserve, which they view as high-pressure or pushy.


Legal Issues
Customer complaints regarding the company's sales tactics have resulted in some legal issues for U.S. Money Reserve.
Most notably a lawsuit filed against U.S. Money Reserve claimed that the company overvalued their commemorative coins and targeted the elderly in their advertising.
The company has also been cited for deceptive marketing practices by the Texas Attorney General in 2010.
According to the complaint, US Money Reserve was accused of making false and misleading statements about the value and liquidity of precious metal investments.
Under the terms of the settlement, US Money Reserve agreed to pay $5 million to the state of Texas, as well as to change its marketing practices and provide greater disclosure to customers about the risks and limitations of investing in precious metals.
US Money Reserve did not admit to any wrongdoing as part of the settlement.
This case highlights the importance of being cautious when investing in precious metals and doing research to fully understand the potential risks and benefits of such investments.
The Bottom Line
US Money Reserve is a reputable company that provides a range of precious metal products and services, as well as expert guidance and secure storage options aimed at helping investors diversify their portfolios and protect their wealth.
However, it's a good idea to seek the advice of a professional to help you carefully review any information or claims made by precious metal providers before making a decision.
US Money Reserve have had customer complaints and some legal issues regarding their marketing practices and claims in the past.
It is also a good idea compare various sellers of precious metals, including government mints and online marketplaces, to determine the best option for you.
For example, government mints, such as the United States Mint, may offer precious metal products at lower prices than private distributors such as US Money Reserve.
Such costs should be evaluated with the consideration of the potential added value of US Money Reserve's expertise and secure storage options.
As with any investment, it is recommended to seek the advice of professionals and to carefully consider the potential risks and benefits of investing in precious metals before making a decision.
If you have any experience with US Money Reserve or their services, please leave your reviews below.
You may also be interested in
US Money Reserve Customer Reviews

carl
Buy metals at close to spot price
Buying collector "rare" coins will just be overpriced and never get back to the price you paid. There are Companies that sell coins at a slight mark up over spot, and E bay is a way to buy coins at reasonable prices, Do your homework on spot prices and stay away from overpriced graded coins.

Luis R
Scam, they just want to hit you over head for your money
It's a scam, my father got taken by a very good sales guy, selling gold coin at 3x the price of the of the gold weight. If you're going to buy gold, buy it by weight not what's printed on it. And if I'm giving you cash, I want the gold in my hand not on paper.

Wally C
This vendor does not return phonecalls when messages left on their voice machine. They only want to sell and not reply to customer's needs nor concerns. Don't spend your hard-earned money on them. Reputable dealers like APMEX, Coin Mart, are far more honest and stand behind their sales. Check reviews before you buy precious metals !

Sandra
US Money Reserve is a scam
They love to sell to you. Impossible to get them to buy anything back. Won't return phone calls when they find out that is what you want to do.

Jerry S
Talked with them, they were not in this country.
Tried to get the pamphlet info that they advertised, but they wouldn't give it to me, instead, they wanted me to purchase some, then would send me info. What a scam, can't believe that the federal government isn't involved with this already. They all need to go to jail, including the people on the phone as they know this is a scam!!!!!!!
J>W> Smith
Seattle Washington
P>S>
Don't like my review, come see me in Seattle, tired of people taking advantage of others, and I will kick your ass!!!!!!!!

Fred
100 % scam. The coins are useless
100 % scam. The coins are useless on open market.
I can't believe people are gullible enough to be taken by these grifters.

Nelda H
No service, no response to phone calls!!
Cannot get anyone to answer my calls. Have left numerous phone calls. I have an emergency and need to sell my gold coins, which I was told they would gladly take back at any time. (in the sales pitch of course)

Allen F
Poor Service! No Sevice!!!!!
I have recently dealt with this company and have had nothing but headaches. They advertised on TV so I thought they would be a reputable company. As it turns out however after giving my credit card number and waiting for two weeks I still haven't received the goods. However they did send me more information as to how to purchase more gold, silver and platinum coins. Very kind of them huh! I will not be doing business with them ever again! And I still haven't received the coins promised. Further more they have not sent me any kind of tracking number or any means of finding out when the coins might arrive. I suppose I am supposed to hole up in my house waiting for the coins to arrive so that I can sign for the delivery. I advise you all to steer clear of this obvious scam.
Yours truly Allen Fraley Santee California!