Upstep Reviews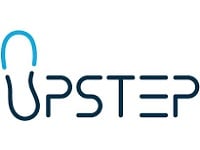 You may also be interested in
Upstep Customer Reviews

Jane W
Misleading turn around time-much longer than you expect!
Customers seeking relief beware! Don't get sucked in to the "Rave Reviews". As of this post, my inserts are no where to be found. UpStep sends out very nicely worded Updates every week or so to let you know status, but the reality is that it takes 2-3 months to receive them. This is the 3rd message I've received: "Due to an unexpected surge in demand for Upstep, there may be delays in production.
Please rest assured that our dedicated team is working to ensure your order is handled with the utmost care and attention to detail. We are commited to providing you with the very best service and products."

SJ
Scam company, never ships final product.
Order placed in October, imprint kits returned in November. Feb 2nd I still have not received the insoles I ordered, nor any communication from the company since 12/28/22. Now my order number is "not found" by their order system. DO NOT BUY FROM THIS COMPANY. They are apparently a scam.

Star
cannot say enough good things about this company! Although it did take 2 1/2 months to get my orthotics when they did come, they were off a little bit and so I contacted the company via chat…. I explained the issue ( one arch was a little high)…. The next day I was contacted by the manufacturing department that explained yes indeed they were off, and a new manufactured pair Would be sent to me. Today (it took about a week)I received my new pair and they are perfect! I understand people being upset about having to wait so long all I can say is to be patient and you will be very satisfied. Thank you Upstep!

Joanne G
Do Not Buy - Take Money - Never Get Product
Charged my credit card in October, again in November. They have yet to send any products as of 12/25/2022. I believe this company is a scam.

james e
I have not bought from them just yet but was just a little bit concerned about the privacy and unending reading, etc. I received no particular help when I went to "chat."