Ultra Foreclosures Reviews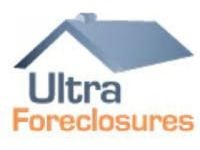 Ultra Foreclosures Customer Reviews

Neptune's f
Can you say scam. Not a single legit listing.

Michael M
Scammers, hard to cancel the trial
If I could give zero stars I definitely would. The company has a $1 trial for a month so I tried it. I made a note on my calendar to cancel it 5 days prior to the deadline. I called and used the automated prompt on the telephone. Of course they pulled the funds anyway. So I called and explained it. They stated it was never cancelled until I called back after they charged me $49.80. There's no way to prove I called without getting copies of my phone records and even then I didn't record the conversation so looks like they got me. Of course there's about 5 pages of legalese stating how and why they can take your funds and the maze you need to negotiate to cancel. Don't use these scammers...read the rest of the reviews.

K T
They scammed my mom. She found charges on her statement for $49.80 that she did not recall making.
After reading the complaints on BBB of people who were charged similarly, the company replied that it was their own fault for getting tricked into their scam.
I'm not sure what they're doing to get people to click through and accidentally "subscribe", but it is not honorable in the least. Definitely not something an upstanding company would have to resort to. Tricking people to get their money, They should be ashamed.
If you're reading this, you probably had money taken out of your account without your knowledge - change your card # and ask for a refund, keep calling that damn company until they give it to you.
Don't give up!

Sandra H
It sounded like it was a legit business but after 3 days without notice they charge me $69.90 and I did not get to look at any houses for that trial of a $1.00,some way they got my information from my email and phone number and billed me the $69.90, I guess it's true you just can't trust anyone.

Amos S
My problem with this on line service, is I cannot view properties on line unless I register.I think that's where the danger lies.By registering, one has to give your information, and this i am not ready to do.the listing available is dull, and photos are very small. So I decide to check them further, so I google it, and saw very interesting Reviews, that was very helpful to me in deciding which way to go.

Tom H
Just the exclusively negative reviews scare me too much to go forward. I will call them tomorrow and if I get up enough nerve to give them a try I will certainly be honest about the experience and making that clear up front I would hope they would be on their best behavior. I own a company and I can tell you just how powerful these comments are but only to the folks who know enough to search them out. If my company's yelp reviews were as bad as these I'd fire all my staff and start over again with a new name. Their only hope is to "be nice, reasonable, honest".

Jason
I received an unsolicited text message from this company. I am on the do not call registry. I have not in any way sought out purchasing a home in over 2.5 years. This is illegal contact. I called the company and informed Paris in customer service and was told "so".

Alison H
I was going to check out the trial for curious tendencies. Am definitely staying away after the other two comments before mine. STAY AWAY STAY AWAY

MimiG
I've been searching rent to own and foreclosure sites. The others give you a 7 day trial, but this one gave me a 30 day trial with a bill date 30 days out. So I'm gonna try it and see, will return with an update. So far what I've seen in the inventory is pretty much the same things I've seen on other sites.

nicole h
I don't know if this service is good or not because I was never able to use it I signed up for a free trial but never received an email confirmation or receipt of any kind and I did never receive any information from them until a month later when they bill my credit card. I wasn't even sure that the signup had gone through let alone did I have any information about it. When I called to cancel and try to get a refund I received a lot of pushback until I threatened to call the Better Business Bureau and then all of a sudden they were able to refund my money. My feeling is this company must be a scam

John
I never signed up i have no reason to they somehow got my credit card info and have been charging me since 5 months ago..having them checked out for fraud ...they are a scam and I have never been to their website but they managed to steal my info...