Ultimate Bundles Reviews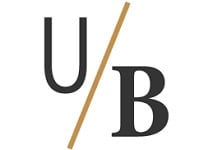 Ultimate Bundles creators state they want to provide their customers with a way to purchase complete eBook libraries at one low price.
How Does Ultimate Bundles Work?
Ultimate Bundles actually partners with a variety of different people in their mission to get their customers a full package of many different eBooks, as well as different products and services they can try.
They work with authors who are willing to provide their eBook to the bundle in exchange for a percentage of the overall sales of the bundle, and they work with companies who are interested in providing a "no strings" attached product or service to their customers so they can become acquainted with their products.
Each bundle of books is relevant to a specific theme that they have chosen, and upcoming bundles will include themes like The Natural Remedies, The Ultimate Business Bundle, The Ultimate Digital Photography Bundle, and The Ultimate Healthy Living Bundle.
Once each bundle launches it will be available for six days only, but once you purchase your bundle you will have 90 days in which to fully download it. The bundles come in PDF files, but their site will explain to you how to convert the files to your eReader of choice, and customers willing to pay an additional fee will be able to have the files converted for them.
Cost/Price Plans
Unfortunately it doesn't seem like this company publishes their pricing in advance of their bundles going on sale, nor do they appear to list the prices of past bundles. That being said, various sources have quoted their bundles as being priced around $34.95 though each individual bundle often includes nearly $1,000 worth of eBooks were they sold at full retail price.
Refund Policy
This company does say that they will provide their customers with the opportunity to get a refund of their purchase if, within the first 30 days from their date of purchase, you decide that are not happy with the bundle you have received for whatever reason.
Customers who think they would like to request a refund must contact their Customer Service team by email to make their request, and all customers should be aware that if they make this request outside of the first 30 days that this company will unfortunately not be able to approve your request.
Customer Service Contact Info
Customers who would like to contact their Customer Service team with questions, concerns, or complaints can do so by submitting them directly to their website through their Contact Us link at ultimatebundles.com/contact .
Reputation
This company doesn't seem to have many reviews at this time, and most of the reviews available are intended for authors who are considering getting involved with this opportunity. In general, it does seem as though this company offers a good situation for everyone involved.
Authors and participating companies will get good exposure to a brand new market of potential customers, and customers will get access to a wide variety of products for a significant discount off of the retail price of these products.
In addition, all purchases of bundles will be considered a one-time purchase, so customers don't need to worry about recurring fees and Cancellation Policies.
Competitors and Alternatives?
There are many different services available which try to give people options for exposure to new and different books and eBooks such as BookMooch, BookBub.com and many others, depending on what you are looking for.
If you have any experience with Ultimate Bundles or their products, please leave your reviews below.
You may also be interested in
Ultimate Bundles Customer Reviews

Igor
Read the reviews and AVOID these people.
As others have said, so much spam from these people and low quality material. I tried to get a refund for an item purchased days previously. The material was worthless and surprise, was offered at less than half price afterwards. Stay away.
Here is a note they added to my recent order that explains their return policy:
The following note has been added to your order:
Refund request closed without action! Reason: summit passes are nonrefundable

Benice
Not quite worth the price
I got my downloads, it is a lot of outdated ebooks that mean nothing and also the metrics and values are not useful for South Africa. I will ask the South African banks to look at the contact and block the cards for paying via this way as they are not prepared to pay any sort of refund. If you are in South Africa don't use them - if not in SA then be careful, outdated things that you can find on the internet (exact ebooks) for free.

V
I don't even remember buying anything from them. I only found out a purchase was made with my card when I looked back over my statements for tax purposes. By the time I found out, access to the purchase was blocked and they refused to grant me access. Seems very shady...

Mel
Well I didn't get my refund---$97.00. Especially infuriating when they turned around and offered it at $37.00 a few hours later. They blocked me from their FB page when I brought up some concerns.
As the others have stated, it is 98% low quality how to books. None of the titles they feature in their advertising is listed. The biggest concern is what is actually valid to reuse/sell. It appears their licensing rights/permissions are questionable. Some of the eBooks state you have to get permission from the author. I opened one folder of PLR articles and there was a note that stated that anyone opening this folder should complain as the material is owned by Fiverr. Unfortunately I think they are walking on thin ice legally.

John
Worthless material, stay away
I purchased from this company and the material is worthless. Low-quality, outdated content (eg. in business/social area). I requested a full refund and will never look at them again.

Fair S
Right after I signed up for this site,my email was flooded with SPAM. Impossible to unsubscribe!

Jerzy
I bought from this company at least 3 years ago. The material was okay, nothing great. I might have used a couple of the books but the rest was junk.
I've tried 5 times to unsubscribe. This last time I reported their email as abuse, but my complaint will probably just be a statistic that will go on the monthly report from their advertising company.
Buyers be warned!

Vicky H
Some of the books and resources are OK, there is a lot of garbage in. Some of which is just freebies mommy bloggers already have available on their site.
I agree with Karen on the Spam, once you've purchased from them they'll never stop e-mailing. You can hit that unsubscribe all you want but you might as well just mark all e-mails from Ultimate Bundles as Spam and just forget about them.

Karen
Bunch of Hoops to Jump through
I don't like giving my information away to everyone. now I just get spam mail all the time. The ebooks are not good quality and not from people I want to learn from. I thought it was a good deal, but it's low quality products for a low price, so it's just a waste of money.