Tranzact (TZ) Insurance Reviews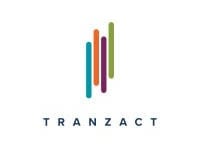 Tranzact (formerly TZ Insurance), found online at Tranzact.net, is a company that states they specialize in helping their insurance clients find the best lead generation and customer acquisition services for their needs.
How Does Tranzact Work?
According to their website, Tranzact / TZ Insurance Solutions is able to expertly service the entire insurance product sales funnel and they promise their clients that they use their proven experience to serve as a roadmap to our clients' direct-to-consumer sales goals.
Their website says that they are able to develop end-to-end customer acquisition marketing programs for America's largest insurance brands.
They begin with providing their clients with lead generation services using both online and offline techniques, and couple it with proactive support after the sale to ensure maximum application placement. They claim that their services consistently exceed the sales goals of their clients.
Tranzact / TZ Insurance Solutions credits their success to their deep understanding of internet marketing, technology, traditional direct marketing, call-center operations and the insurance industry.
By working in every aspect of the lead generation and client acquisition process, this company says that they have grown to be a useful resource for major insurance companies in the health, life, property, and casualty fields.
Cost/Price Plans
Since this company works hard to provide specific solutions to their clients depending on their own personal needs, they do not publish pricing for the public at this time. Customers will be best served by speaking directly to a representative and seeing what pricing is applicable to the specific services they require.
Refund Policy
Unfortunately it does not appear that this company provides their customers with a Refund Policy at this time, which is not surprising given that they provide to customers a customizable selection of services that are catered directly to a company's needs.
Since each company's needs and accompanying services will be different, it doesn't make sense to provide customers with a single Refund Policy. Instead customers will need to speak directly to a TZ Insurance Solutions representative if they think circumstances occur which justify a refund.
Customer Service Contact Info
Customers who would like to contact their Customer Service team with questions, concerns, or complaints can do so by phone at 888-809-4225, by email at [email protected], or by submitting them directly to their website through their Contact Us link.
Reputation
Since this company does not actually work directly with consumers but rather with the insurance companies themselves, there are not very many reviews available for this company at this time.
Insurance companies that are considering expanding their lead generation and client acquisition resources will want to speak directly to a representative about what kind of services they can offer and what kind of pricing is associated with their services before they make a decision.
Competitors and Alternatives?
There are many other websites which promise to help people find the right service or insurance for their needs, so customers who feel as though their needs are not being met by this company may be able to find alternatives that are better suited to their needs.
If you have any experience with Tranzact (TZ) Insurance Solutions or their products, please leave your reviews below.
You may also be interested in
Tranzact (TZ) Insurance Customer Reviews

Jerrold H
Don't communicate with this company. They only want to sell you the highest price policy with the lowest coverage or basically no coverage at all, Verified my information and hung up. Asked for my phone number if we got disconnected but never called back. Happened 2 times with 2 different agents. I canceled the policy that I paid for for 4 years that basically covered nothing. Beware!

John S
Scam outfit utilizing services of another scam outfit
I get numerous phone calls EVERY DAY from overseas scammers associated/hired by this outfit. I played along with them to find out who's behind those calls was, and it turned out to be this tz outfit.
They violate multiple laws, the first being CAN SPAM Act of 2003.
They cannot be trusted.

Sheri S
Poor service after product purchased.
Once I signed for the Mutual of Omaha Medigap policy thru TZinsurance, I have not been able to reach the agent since.
She initially told me the advantage to going thru them was I would have a personnel agent to help me or answer my questions. That is a joke. Once the policy was sold I have not been able to communicate with her since. Only able to get generic people with generic answers on the phone.
Would not recommend TZInsurance! So sorry I made this choice. There are too many other good options. Hind sight is great.

Mickey V
We wanted to sign up for a Medicare Advantage Plan with Aetna Insurance company and got connect through an online number with an employee of TZ Insurance Solutions. We had a lot of questions and wanted time to look into other companies. After a couple of weeks we called back and signed up through TZ. The agent was very patient, helpful and knowledgeable. I would recommend them.

Angela M
Rip off seniors and the mentally impaired!!
How it that a fraudulent Insurance company continues to rip off, lie, verbally abuse and ATLER AN INSURANCE POLICY for an unsuspecting disabled, senior?!
TZ employees misrepresent themselves as Medicare representatives! They procure personal information from the unsuspecting, confused seniors or people with limited mental capacity! They act coy or demeaning if you ask them questions....or out and out hang up on you.
SHAME ON TZ INSURANCE!! BUYER BEWARE!

BrnWtrNvy
you are requested to call an 800 number by the message. Don't bother.
constantly "cold call" my house with a local caller ID number. I find odd as they are listed in Tampa, Florida.
As so many scams use "spoof" numbers, I consider this just another scam and will report to FCC

Benjamin Z
I called after hearing an ad on Fox News radio. An agent in the Philippines tried to talk over me rather than answer my questions. She eventually hung up on me! I was asking for more information about the company

Laurie B
Selling agent gave insurance company wrong billing date resulting in overdraft charge on my account. Refused to refund money. referred to office where I was given the runaround to four different people without anybody dealing with the issue . If they lose it you eat it. Not good business practice. I have asked other insurance agents if it is a good practice and I was told emphatically no it was not

Terry S
I apparently left contact info on their website for Medicare insurance because it comes up in a search that makes you think it is associated with the gov't. I now realize I should have looked for the "dot-gov" in the URL. They were persistent in calling, but not leaving messages. When I happened to be home today and answered I was probably toward the rude end of the spectrum because I am tired of getting cold sales calls, phony political polls and other solicitations. When I asked what they wanted they said they would compare medicare insurance policies for me I said I was already signed up with Medicare, had a Medigap policy and a drug supplement. He then became snotty and said "Well you shouldn't leave your name on websites then." IF I would have ever considered doing business with them, it all ended with how snotty their caller became.