Tranzact (TZ) Insurance Reviews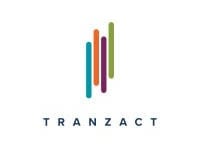 Tranzact (formerly TZ Insurance), found online at Tranzact.net, is a marketing and technology company that specializes in lead generation and customer acquisition services for 3rd party insurance companies.
How Does Tranzact Work?
According to their website, Tranzact / TZ Insurance Solutions is able to expertly service the entire insurance product sales funnel.
They promise their clients that they use their proven experience to serve as a roadmap to our clients' direct-to-consumer sales goals.
Their website says that they are able to develop end-to-end customer acquisition marketing programs for America's largest insurance brands.
They begin with providing their clients with lead generation services using both online and offline techniques, and couple it with proactive support after the sale to ensure maximum application placement.
They claim that their services consistently exceed the sales goals of their clients.
Tranzact / TZ Insurance Solutions credits their success to their deep understanding of internet marketing, technology, traditional direct marketing, call-center operations and the insurance industry.
By working in every aspect of the lead generation and client acquisition process, this company says that they have grown to be a useful resource for major insurance companies in the health, life, property, and casualty fields.
Reputation
Tranzact has mixed to negative customer reviews on most review websites, as well as on Reviewopedia.
Customers often complain about receiving repeated unsolicited phone calls from the company once they've given Trazact their contact information.
Tranzact has a rating of D- from the BBB, where it has a rating of just 1.1 / 5 stars from over 40 customer reviews. There, the company has received 40 customer complaints in the last 3 years.
Insurance companies that are considering expanding their lead generation and client acquisition resources will want to speak directly to a representative about what kind of services they can offer and what kind of pricing is associated with their services before they make a decision.
Customer Service
Customers who would like to contact their Customer Service team with questions, concerns, or complaints can do so by phone at 888-809-4225, by email at [email protected], or by submitting them directly to their website through their Contact Us link.
Cost & Price Plans
Since this company works hard to provide specific solutions to their clients depending on their own personal needs, they do not publish pricing for the public at this time.
Customers will be best served by speaking directly to a representative and seeing what pricing is applicable to the specific services they require.
Refund Policy
Unfortunately it does not appear that this company provides their customers with a Refund Policy at this time.
This is not surprising given that they provide to customers a customizable selection of services that are catered directly to a company's needs.
Since each company's needs and accompanying services will be different, it doesn't make sense to provide customers with a single Refund Policy.
Instead customers will need to speak directly to a TZ Insurance Solutions representative if they think circumstances occur which justify a refund.
If you have any experience with Tranzact (TZ) Insurance Solutions or their services, please leave your reviews below.
You may also be interested in
Tranzact (TZ) Insurance Customer Reviews