TurboTenant Reviews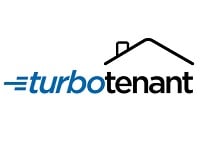 TurboTenant is an app whose creators state makes managing your rental properties incredibly easy, by allowing a users to organize and market rental properties through their app.
How Does TurboTenant Work?
The app allows users to add photos to grab a reader's attention and then provide all the information one might need about the property. They can add various property features, too, before moving on to marketing.
You can ask your applicants all the questions you want and even conduct a credit check or background check. The system will handle everything for you so that you can track your renters all in one place.
You can post the listing across the web, including on Facebook Marketplace, Craigslist, Realtor.com, Apartment List, and more. You'll be able to track all of the renters that express interest in one easy system.
Turbo Tenant even makes it easy for renters to find you via a third-party listing site. You can also send links directly.
As soon as you get a renter's application, you can request a screening report and you'll get all kinds of information about the tenant, including their criminal background, credit report - even past evictions.
You can screen tenants quickly and easily. The system even makes it possible for tenants to supply emergency contacts and to e-sign lease documents.
Cost and Price Plans
Signing up as a landlord is free.
You'll get access to one-click rental marketing, a professional property listing page, a pre-screening questionnaire, a comprehensive online rental application, credit, eviction, and background reports, and even past landlord reference requests.
You can pay a bit extra for premium marketing services in some areas, but it's important to note that these are not available everywhere. All free plans include basic marketing.
There are other services you can pay extra for. For example, you can use the Rent Estimate Report for $14.99. This will help you figure out whether your rent prices are fair by comparing them to other properties in the area.
You can also download useful forms for $99.99 or collect online signatures for $9. You can also sign up for state-specific lease documents from LawDepot for $29.
Applicants, on the other hand, will pay an application fee between $35 and $45 for an online rental application. This application can be completed on a tablet, phone, or computer.
The credit check does not impact a renter's credit history but instead allows landlords to gather information in a safe, secure way. All fees go back to Turbo Tenant - this is how the company makes money.
Turbo Tenant check includes a plethora of information that would ordinarily be included on a rental application anyway.
Your potential landlord will get information about your payment history, fraud indicators, credit, criminal background, civil records, collection history, and more.
Customer Reviews & Complaints
Customer ratings for Turbo Tenant are, for the most part, positive. If you're wondering if Turbo Tenant collects rent, rest assured - yes, it does.
This is a new feature and offered in response to complaints that the system was lacking this feature until now. With them, you can allow your tenants to pay by bank transfer, which is totally free, or with credit or debit card (for which there is a 3.49% processing fee).
Turbo Tenant is not BBB accredited but still has an A+ rating with the organization. With 15 complaints closed in the last three years, there are very few issues with the service outside of occasional issues with billing or collections.
Customer Service
You can call the customer service phone number at (719) 966-7368. You can also visit the company headquarters in Fort Collins, CO or email at [email protected]
Where to Buy?
You can sign up to use the service as a landlord by visiting the company's website. You can view available listings on the website or by visiting any of the partnering organization's websites, like Realtor.com or Craigslist.
If you have any experience with TurboTenant or their services, please leave your reviews below.
You may also be interested in
TurboTenant Customer Reviews

Ron C
This company is a scam. Properties not available, prices are wrong and they keep your money. As a 20 year real estate agent I can tell you it's a shot and a miss.
Do not trust this company, renters or landlords...

LDP
They post random homes for rent that aren't actually available to rent. I came across my own house listed. Scam

Robert A
Be careful when you apply. I was charged double. Now I have to fight with the credit card company to get my money back. Turbo-tenant lied to the card company.

jamie m
This platform is 100% a scam. They allow tenants to delete their documents that you request them to upload.
They will not give a phone number for customer service and will not comply when I asked them to restore the documents to my account...