Trifecta Nutrition Reviews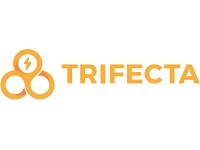 Trifecta Nutrition delivers ready made all-natural, organic, and fresh meals to customer's doors.
The company specializes in serving the needs of high level athletes, crossfitters, Paleo/Keto dieters, and anyone who's looking for a higher quality pre-made meal.
For the company, trifecta is the concept of having three areas of life in perfect order: physical fitness, social wellness, and mental health. They hope that by providing their customers nutritious and convenient meals they can help them achieve this balance.
Products and Ingredients
Every organic meal is made from scratch and many ingredients are sourced from local family-run suppliers with sustainable practices.
Vegetables, for example, are naturally grown, and livestock are naturally raised.
Any fats in the meals are healthy, monounsaturated and polyunsaturated fats found naturally in the whole food ingredients. Oil is rarely used, but if it is integrated, it will be coconut oil, grape seed oil and sesame seed oil.
Sugar is also excluded from meals and any sweetener that is added will come from the ingredients themselves such as maple syrup.
Every meal will have nutritional and calorie information so people know what is in the food or if they need to supplement their diet. They also have your macro information sorted if you need it.
Overall Trifecta claims their meals are:
Made with organic ingredients
Grass Fed + Humanely raised meats
Sustainably caught seafood
Gluten Free
Non GMO
Calorie + Portion Controlled
Low in Saturated Fat
Low Sugar
Low Sodium
Plant Based Protein
High in fiber
Green Packaging
Lower Carbon Footprint
Sustainably Sourced Ingredients
Cost and Price Plans
All of the plans provide free delivery. Customers who subscribe to the newsletter will get four free ebooks.
Clean Meal Plan/ Paleo Meal Plan/ Keto Meal Plans - 7 meals a week for $108.43 = $15.49 per meal.
Vegetarian or Vegan Meal Plans - 7 meals a week at $90.93 = $12.99 per meal
All meal plans come with the option of adding breakfast or a 3rd entrée.
How Long Do Trifecta Nutrition Meals last?
When immediately refrigerated meals should last 6-10 days or around 3 months when frozen.
Customer Service
Trifecta offers a limited money back guarantee on their meals. They will refund up to 10 meals from your first delivery if you are not satisfied.
If you have any questions or issues you can reach someone from the company at [email protected] or call 1 (530) 564-8388.
Customers can skip a week or cancel their subscriptions if the company is notified at least a week in advance before a Friday.
Online Customer Reviews & Complaints
Trifecta Nutrition is one of the leading brands producing pre-made meals for modern diets. They have partnerships with many influencer athletes and popular fitness brands, and thus have garnered a lot of positive press.
When it comes to independent customer reviews, that is when you start to see some of the complaints that people have with the company.
For starters there is the usual level of complaints regarding shipping and logistical issues. Virtually every meal delivery service makes mistakes at some point.
It does seem like Trifecta Nutrition's customer service team attempts to reach out and rectify online complaints.
Next there are issues with the meals themselves, with complaints ranging from poor taste to a lack of diversity in the meals.
Furthermore, since you can not choose your meals in advance, customers who can't eat certain things often end up with meals that taste very similar to each other.
With that being said there are also lots of positive reviews for the company. With customers praising the convenience and how sticking to calorie controlled meals helped them achieve their weight loss goals.
Competitors and Alternatives
There are a variety of companies delivering Paleo-friendly meals such as Pete's Paleo, Factor 75, and Green Chef.
If you're concerned about the taste of the meals or simply want a fresher meal experience you may want to try one of the meal kit companies.
These services send you prepackaged ingredients for you to prepare yourself. However, this option is more time consuming as it involves food prep and clean up.
Where to Buy?
People can sign up for meal plans on the Trifecta website (http://trifectanutrition.com).
The Bottom Line
The company certainly tries to meet the needs of athletes and dieters alike. It's a difficult task to create a healthy and great tasting pre-made meal. We think Trifecta does a fair job at this task.
If you're concerned about what comes in the meal plans you have the option of putting together an A La carte meal plan with the proteins and vegetables of your choice.
If you have any experience with Trifecta Nutrition meals, please leave your reviews below.
You may also be interested in
Trifecta Nutrition Customer Reviews

Gwyneth
This would be a one star rating except I don't like using the word hate. Saying I don't like the food is putting it mildly. It started out great, first order being all different types of dishes nice presentation even though they were packaged in cryro.
You don't get to pick your own meals which I'm not opposed to but I do not like dark meat chicken or turkey so I had to eliminate both of those-leaving me with fish fish and more fish and beef. Initially the beef was really good, now in finishing up what I have left, I almost start to gag when I think about it.
Consistently filled with fat and gristle. Had an experience with a salmon dish where I took one bite of the salmon and thought I was going to throw up. I don't know whether they purposely start clients out with a certain level of quality and then when it looks like you're gonna hang around it just gets worse and worse, or they're going through some kind of bad time right now, whatever.
Had I written the review in the first two weeks, it would've been five stars and now I could actually go with a minus *. Customer service is responsive but definitely not good enough to overcome the food. I will probably take my meals I froze that are left and pass them on to someone else who isn't tired of everything tasting similar.
Also I inquired about sodium and the packaging says generally around 500 mg of sodium.No way to prove that but since I am very conscious of watching sodium right now I have a taste for what foods taste like when the sodium level is not high. I have a hard time believing that really staying within that 500 to 600 level.
So that's my experience. It might not be yours, just giving people some info from a former customer. which also brings up the fact that you cannot cancel online, you have to call in and speak to someone. :-(

LD
I found the keto meals to be very good. However, the meals are small and I do not like the vegetables that come with it. I felt like all of those vegetables taste the same and they use a lot of mushrooms. No matter the meal whether it was keto or Paleo I was always still hungry. For the amount that I paid it doesn't seem like it's enough food. Then they are vacuum packed so you lose some of the sauce and toppings when you try to peel it out of the package. I found the keto meals to be very good. However, the meals are small and I do not like the vegetables that come with it. I felt like all of those vegetables taste the same and they use a lot of mushrooms. No matter the meal whether it was keto or Paleo I was always still hungry. For the amount that she paid doesn't seem like it's enough food. Then they are vacuum packed so you lose some of the sauce and toppings when you try to peel it out of the package. I'm canceling. Keto ones were tasty but not really liking Paleo. Also it has a lot of calories for something that isn't a lot of food. I felt that other meal services I had gave you more food for the same amount of calories and macros. I'm
Canceling.
They need to let us pick our meals. I really liked the beef and broccoli, but didn't like the curried cabbage that came with the turkey. Some meals were just ok and others I liked.

Audrey
A few things needs to change
Trifecta Nutrition is a good concept. I first ordered because I became lazy with food prep. I wanted to make eating healthy easy ans painless. It worked for a while. I started with Paleo and got bored so switched to Clean meals which was too much cabs so I switched to A La Carte. the latter was a disappointment. I received 2 orders of shrimp that were tainted. The first time I said something and they credited the shrimp. The second time it happened I simply didn't bother to say anything and switched back to Paleo with a few adjustments. You can specify a few item that you don't want to receive [i.e Ahi Tuna (too cooked to my taste. I like my Ahi Tuna seared) and red meat (same issue: it is too overcooked to my taste)]. You also don't have the option to choose the dishes, it's up to whoever does the packing. I've received a lot of duplicates in one order even though the selection was enough to pack a different dish for each or the seven. I also received red meat when I specified NO red meat. I feel like I eat the same dishes over and over again but with a different name. I have been skipping week after week after week because I need to call to cancel and I cannot simply click a button on my account. All that said, the food tastes good. I am just tired of eating broccoli, carrots, Brussels sprouts and chicken every day for $109/week. I can go to the store and pay much less for the same.
I selected 'no mushrooms' from the preferences on the site, as I am allergic to certain ones. I received 6 meals with mushrooms. All the vegetables taste the same and are mushy.I just dumped the last two batches down the disposal.

Canceling C
Fist sized vegetables and tiny fatty meat
The meat they offer is usually tiny and incorrectly portioned. They also charge for chicken breast prices, but will send you fatty chicken thigh.
The vegetables look like they are cut blindfolded with a dull blade. Every meal has vegetables that are cut at all different sizes and shapes. Be prepared to always have to re-chop everything.
Also, they add molasses and maple syrup to vegetables and meat. Glad I'm eating healthy with that extra serving of sugar.
The vegetables are either over cooked and mushy like chunky pudding or undercooked and hard as a rock.
Skip these guys and find a better more consistent vendor.

Craig S
It's a nice concept... I ordered from them for ~3-4 weeks. They pretty much messed up every order. Wrong food, delayed shipments and no shipments. Contacted their customer service, whom it's the owners. They were nice, seemingly tried to help, but they could even get the re-orders correct. They offered to discount a week to make up for the error, I only received half of the meals... Food was pretty good, but unreliable service.