Tommy Chong's CBD Reviews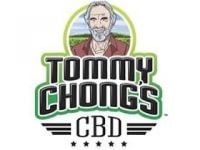 Tommy Chong CBD Review: Worth the Price?
Tommy Chong's CBD is a brand that includes a number of CBD consumables and is represented by well-known actor Tommy Chong, who states he adamantly believes that CBD has helped him in his cancer recovery journey.
Below we take a closer look at the Tommy Chong CBD brand, analyzing their products, online reviews, and customer service.
How Does It Work?
Tommy Chong's CBD sells oils, edibles, and flowers and pride themselves on the high-quality of their products.
The use of CBD Oil has grown significantly and there are many ongoing studies regarding its potential benefits for physical and mental health.
However, with this industry's meteoric rise in popularity yet lack of regulation comes a lot of confusion that leaves many customers feeling overwhelmed.
People often hear about CBD from friends or advertisements and aren't sure what the product does or if it's even legal.
What is CBD?
Cannabidiol oil is derived from the cannabis plant which contains hundreds of compounds known as cannabinoids, of which CBD and tetrahydrocannabinol (THC) are the main ones.
THC is responsible for the psychoactive effects of marijuana.
Cannabis plants that contain less than 0.3% THC are referred to as Industrial Hemp, and CBD products derived from these plants are federally legal.
Depending on where you live you may be able to legally (only at the state level) obtain CBD oil with higher amounts of THC.
There are several different types of CBD Oil products and knowing what their labels mean can help you get what you're looking for.


CBD Isolate - contains no other cannabinoids


Broad-spectrum - will have many cannabinoids found naturally in the cannabis plant (excluding THC)


Full-spectrum CBD Oil - will have all cannabinoids found in the cannabis plant (excluding THC)


CBD is often administered in a number of ways:
capsules
gummies
food products
tinctures
topicals
vapes
Tommy Chong CBD Products


CBD Oil



A full spectrum blend of hemp derived CBD extract and hemp seed oil. It contains no more than 0.3% THC.
The company states their hemp is tested for presence of pesticides, heavy metals, and other toxins and is minimally processed.
This CBD blend is available in the form of Gummies, Softgels, and Tinctures.


Tommy Chong Good Vibes

Part of their AM/PM protocol Good Vibes adds vitamins and supplements to a CBD blend to provide an energy boost.
The taurine and caffeine blend should definitely provide energy so make sure to take it in the day time.
Ching's state that this blend can help Improve:
Mood
Focus
Brain Health
Heart Health
The company also offer this blend in their Nano CBD product, which is may be a more bioavailable version of CBD.

Tommy Chong Good Vibes list of ingredients:

Distilled Water, Natural and Artificial flavors, Taurine, Vitamin B6, Vitamin C, Citric Acid, L-phenylalanine, Full Spectrum Nanomized CBD Hemp Extract, Potassium sorbate, Sodium Benzoate, Caffeine Anhydrous, Stevia Leaf Extract, Sucralose, and Vitamin B12.
Tommy Chong Nice Dreams

This night time blend has some ingredients that you should be aware of, such as valerian root and melatonin.
Although natural, you should check with your doctor if you are on medications especially as melatonin can react with:


Anticoagulants and antiplatelet drugs
Anticonvulsants
Contraceptive drugs
Diabetes medications
Immunosuppressants


Valerian root should not be combined with alcohol, sedative drugs, benzodiazepines, antidepressants, or other sleep aids.
Consult with your doctor if you have any concerns before starting the night time protocol.
GetChongCBD.com also states that all Tommy Chong CBD products "are manufactured and bottled in a GMP-certified facility, and 3rd-party lab tested to be potent, pure and safe."
Tommy Chong Nice Dreams list of ingredients:

Distilled Water, Natural and Artificial Flavors, GABA, Valerian Extract, Citric Acid, L-tryptophan USP, Full Spectrum Nanomized CBD Hemp Extract, Potassium Sorbet, Sodium Benzoate, Cordyceps Sinensis Extract, Melatonin, Sucralose, Stevia Leaf Extract
Customer Service
Phone: 833-667-3223
Email: [email protected]
Tommy also has an extremely large Instagram following where he shares lots of healthy lifestyle tips and Cannabis/CBD related info.
All Tommy Chong CBD products come with a money back guarantee that states if you are not 100% satisfied for any reason you can reach out to customer service to receive a return address and mail back all used/unused products and receive a full refund.
However, you will have to ship the product back at your own expense.

Cost and Price Plans
The company has many product offerings to choose from and each product has a different price point depending on the item.


CBD Gummies: 300 mg jar for $49.95 and a 750mg for $69.95


Good Vibes Oil: $59.95


Nice Dreams Oil: $59.95


Tommy Chong's Good Vibes Protocol Hero Bundle: $149.90.


Peppermint CBD Oil Drops: $49.95-$99.95 depending on quantity and dosage

Where to Buy?
You can order Tommy Chong's CBD products from their website.
Customer Reviews & Complaints
If you're looking for positive customer reviews of Tommy Chong's CBD, you can find a lot of good feedback on on several cannabis enthusiast websites, as well as on their own website GetChongCBD.com.
Not all reviews are positive, however. Some customers have complained about the taste of the products being too sweet and over-flavored.
The Good Vibes and Nice Dreams blends do contain stevia and artificial flavors.
Tommy Chong's CBD has an A rating with the BBB but is not accredited.
We found some customer complaints posted there regarding:


Poor taste
Weak dosage
Not receiving refunds


Amongst dedicated CBD review websites the reviews are mixed.
Some customers have enjoyed Tommy Chong's CBD products while others have concluded that they are overpriced.
Competitors and Alternatives
There are several other companies that strive to connect customers with safe, high-quality CBD products.
For example, Crescent Canna is a CBD company that is committed to delivering effective CBD products. They sell a wide variety of CBD products including oil drops, gummies, hemp flower products, and pet products.
The website Reviews.io gives Crescent Canna a strong 4.9/5-star rating.
Another well-reviewed option for CBD products is cbdFX, which aims to manufacture pure, effective, and safe CBD products.
Their gummies cost $49.99 while their oils range in price from $39.99-$169.99. They also sell pet products, vape pens, and balms.
Finally, King Buddha CBD is a popular and well-reviewed CBD brand. Their oils range in price from $49.99-$239.99 while their creams cost $59.99-$99.99.
King Buddha CBD also sell edibles, bath salts, and pet products. King Buddha CBD has earned many positive reviews and a 4.9/5-star rating on Trustpilot.
The Bottom Line
Many people swear by CBD, claiming that adding CBD into their daily routines has helped them battle serious health issues such as heart disease, anxiety, pain, and even cancer.
While promising, the science is not quite there yet to make any kind of conclusive statements.
The good news is that with CBDs entrance into the mainstream (Martha Stewart even sells a line of CBD products!) it should be fairly easy to get a sample product to experience its effects firsthand.
For some the tinctures and balms have helped ease pain from a variety of conditions.
While Tommy Chong has been an incredible advocate for cannabis we find that there are enough negative reviews regarding their products to consider approaching them with some caution.
For example, you may consider starting off with a small order to sample their products first.
If you have any experience with Tommy Chong's CBD or their products, please leave your reviews below.
You may also be interested in
Tommy Chong's CBD Customer Reviews