Toja Grid Reviews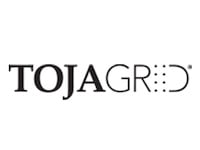 Toja Grid is a company that sells modular kits that allow customers to create customized pergolas.
With dealers worldwide, they work with the customer to find out the exact wants and needs and create a frame to accommodate what they are looking for in their yard.
In addition to single and double Pergola Kits, Toja Grid offers many other products through their website and dealers
When you purchase your custom design kit, lumber is not included. To complete the project, you will need to acquire the required lumber and anchoring brackets.
How To Use Toja Grid Modular Pergola System
The first step to creating your custom deck alternative, or addition, is to find out the dimensions of the space you are working with for the project. You will also need to analyze whether it is allowable to have the pergola system attached to house or roof, as some of the options allow for that.
After that, you will work with the Toja Grid dealers in your area or order your desired design online. When ordering online, you can create your pergola set up or even a pergola and gazebo combination. You can devise a plan that works best for you, your home, and your vision.
Once you have finalized your design and chosen any of the accessories you desire (hammocks, shade sails, planters), you can purchase your kit to be delivered to your home. The shipping time may vary depending on what you are buying, so that needs to be kept in mind.
Upon arrival, you will need to secure the appropriate amount of lumber for assembly and installation. You can find a variety of different wood pieces at both Home Depot and Lowes.
Toja Grid products come with a 14-day return policy and a limited warranty. If you have a need for replacement parts or need to review the return policy, all of the information is available on their company website.
It is worthy to note that while the brackets are waterproof and weatherproof, the accessories are not. The shade sails will keep out a light mist rain, but nothing more. Both the shade sails and hammocks should be removed when not in use to avoid harsh weather.
Cost and Price Plans
To purchase a Toja Grid kit, the price will vary depending on your design. For stock pieces, the following prices are:
Any Size Pergola Kit with 4x4 Wood - $360
Two Person Hammock Kit with One Shade Sail - $920
Sofa Kit - $560
Extended Dining Table Kit - $480
30-inch Planter - $60
Again, these prices do not include the lumber cost. Those amounts will vary depending on where you live. The price also does not include shipping or tax costs.
The company is based in Canada, so it is necessary to keep in mind that any purchase over $2,500 will be subject to Customs inspection.
Customer Service
Toja Grid offers several forms of contact for customers, including an online chat option on their website.
Phone Number: 1-647-292-4743
Email: [email protected]
Online reviews have shown that Toja Grid has very helpful customer service, even going out of their way to help customers return their kit after their zoning application was denied.
Customer Reviews & Complaints
Toja Grid has many positive hammock reviews and overall happy comments on several online sources. A third-party review source gives the company a 4.4-star rating, and many retail locations that partner with the company have 4-star reviews.
Several reviews complain about how expensive the kits are, stating that they are nothing more than well-made fittings for the not-included lumber. However, just as many are happy with their purchase, despite the price tag.
Competitors and Alternatives
Several products are similar to Toja Grid on the market, including a few knock off brands. The most comparable are:
Toja Grid vs. Linx: Linx has a similar aesthetic to the Toja Grid pergolas. However, the ability to design your own creation online is challenging to do with Linx.
Toja Grid vs. Bjorn: Similar in design to the other two brands, Bjorn comes in at a lesser cost. You can find Bjorn products at several retail outlets and online stores.
Toja Grid vs. Wild Hog: Wild Hog and Linx are sister companies. However, Wild Hog offers additional panels and screens that Linx does not.
Where To Buy?
The best place to purchase Toja Grid products is through their company website. This location is where you will find the largest selection of products to choose from for purchasing.
You can also search for local dealers in your area, found on the Toja website. You can find a small selection of items on Amazon and in select Home Depot stores.
Is It Worth It?
We all desire to have a picturesque backyard that screams relaxation. An excellent place to relax with a book, a glass of wine, or just to take in the views. What comes between us and that dream is finding the perfect materials and funding the project.
Toja Grid provides the bulk of the materials, the ones that are more difficult to find in your local hardware store. All that needs to be added is the lumber and the vision.
However, the price tag is hefty. It's a toss-up. Could it be done for cheaper if you found all the parts individually on your own? Likely, yes. Would that be a giant headache to do? Likely, yes.
Therefore, we think that the Toja Grid is worth it for those looking to add to the look of their home in a custom way. Although costly, the end result is worth it.
You may also be interested in
Toja Grid Customer Reviews

Jeff M
I bought a Toja Grid for my yard, but unfortunately the sails did not fit. I wrote to Toja Grid and said that I need to buy two custom sails, and asked that they return my sails as a partial credit against my new order. They said no. I even offered to shoot some images of my project for their social media, but they declined. Disappointing experience all round.

Mike M
Beware Custom Sail Ordering
We ordered a Custom Sail from Toja, and ran into a problem, our pergola is roughly 110" x 133'', so firstly we bought a 10' x 8' Pre-made Toja Sail at Home Depot, but the actual size (which is not listed on the box) was roughly 9' x 7', so way to small, no biggie and we returned it to Home Depot.
We then went to the Toja Grid website and saw you could order Custom sails and we did order a custom sail inputting the 133.5" x 110" for the exact inside dimensions of the pergolas. In one section of the order system, it says input the exact dimensions but much farther down it also says it will not accept decimals.
When the Custom Sail arrived, we were stunned to see that the sail was 48" x 110", and immediately went to check on what we received back as a confirmation. In all the emails there was no confirmation on size.
We contacted Toja Grid Customer Service and with lots of back and forth the blame for the mis-order, we believe was a shared mistake. The Toja Custom Sail input defaults back to 48' if the number put in is not a whole number, I input 133.5 and did not notice that it changed back to 48" as I move on to the second measurement. There is a confirmation screen that lists the input numbers, and I simply did not pay attention to it closely, my fault.
I hit confirm and the wrong order was made. My issue here is that the error was easily overlooked and instead of defaulting back to 48' on an error, the input screen should simply remain blank so the order could not be filled until the correct number format is put in.
We offered to split the cost on a replacement sail understanding that we were partially to blame, Toja Grids stand was we are fully to blame and offered us a 15% discount on a $380 sail (after we had already paid for the mis-sized sail at $280) which for us was a non-starter
Ultimately, we bought a sail from Amazon for $50, with a full refund and return policy and my advice is avoid the Toja Grid Custom Sail system and shop around for any sail as their sails are very pricy.
We purchased a 4" x 4" Toja Grid kit from Home Depot and added additional 4" x 4" Tees, Bases and wall brackets to create a custom pergola in our odd, shaped patio area from Lowes and Toja Grid directly. Although very pricy all the steel parts are very well made and Toja supplies Stainless steel screws to fasten the wood including caps to cover the screws, so they match the colour (Matt Black) brackets, this is great forethought, nothing worse than using screws that rust outdoors.
All the Toja Brackets were very well made and look very sharp. Based on some build videos I watched we took the advice of the contractors and used a router with a corner bit to knock all 4 sharp corners off all the pressure treated 4' x 4', this made it a breeze to slide the brackets on.
Make sure the wood you build with is dry, ours started to twist and split because of how wet it was.
Mike