TipRanks Reviews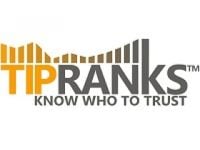 TipRanks is a an internationally based company that offers users access to stock recommendations from the top stop pickers as ranked by portfolio returns or other categories.
How Does TipRanks Work?
According to their website, TipRanks was established when one of the creators realized that no matter how many "highly recommended" stocks he purchased, he always seemed to have trouble with the market. So he decided – out of curiosity – to begin studying the people who recommended stocks to see how well their recommendations actually performed.
He quickly realized that the vast majority of the online stock analysts and bloggers significantly underperformed in the market, which begged the question, why were these people the ones recommending stock purchases to other investors?
So the creators of TipRanks decided to create their Financial Accountability Engine which uses sophisticated algorithms to interpret the necessary financial information to determine how an analyst or blogger's recommendations actually perform in the market, and therefore, whether or not you should actually be listening to them.
TipRanks says they will show you the measured performance of anyone who provides financial advice simply by searching for their name on their website. You will also see what analysts consistently outperform the markets, get real time recommendations, and more.
Cost/Price Plans
Their Basic Package is designed for new users who want to "get to know TipRanks." It is free to use and provides members with email alerts, the measured performance of analysts and bloggers, and gives you a personal dashboard to manage, track, and follow the stocks in your portfolio.
When you are ready to move up to a paid subscription, there are two different packages to choose from. The first is their Premium Plan, which is designed for individual investors and is priced at $29.95 per month, charged annually. This packages includes all the perks of the Basic Package, plus additional email alerts, the Top Stocks list, the Top 100 Experts, and more.
Finally, their Ultimate Package is priced at $49.95 per month and designed for professional investors who are interested in managing up to five different portfolios.
Refund Policy
Both of the paid memberships come with a 30 Day Money Back Guarantee, which states that customers who are not fully satisfied can email their Customer Service team with a cancellation request within the first 30 days of your purchase and you will be issued a refund, with no questions asked.
Customer Service Contact Info
Customers who have questions, issues, or complaints can contact their Customer Service by submitting them directly to their website through their Contact Us link, or by using one of their email addresses, either [email protected] or [email protected], depending on your needs or question.
Reputation
TipRanks is actually a fairly new startup, but the financial blogs and websites speak enthusiastically about what they may bring to the online world of finance, and the potential this company has for helping out the average personal investor.
And since the company provides both a free membership and a 30 Day Money Back Guarantee on both of their paid memberships, it appears that they are giving prospective customers a way to see what they have to offer before they make any sort of significant financial commitment, which is always a good sign.
Competitors and Alternatives?
There are other investment platforms that allow their members to look at the public portfolios of other investors who are performing well, like Covestor and many others. This allows newer investors to follow the lead of others who are obviously more knowledgeable and better informed.
If you have any experience with TipRanks or their services, please leave your reviews below.
You may also be interested in
TipRanks Customer Reviews