Thryve Reviews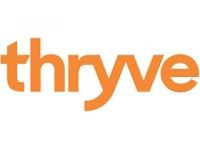 Did you know that you have millions of microorganisms living inside your body? It's not the stuff of science fiction, and it shouldn't scare you, either - these microorganisms not only impact your digestive health, but they also play a role in your mental health, your behavior, and even your weight.

There are many reasons why you should care about your gut health and your unique microbiome. By being aware of your individual levels of microbes, you can improve your health and be a whole lot happier, too. To make things easier, there are several companies that offer microbiome tests for purchase. Thryve is one of them, and it's making waves in the way we think about our health.
How Does Thryve Work?
Thryve is a California-based company that was founded in 2016. This company offers straightforward microbiome testing with relatively high accuracy, offering personalized blends of different probiotics to meet your specific needs.
The process is simple. All you do is test your gut with the Thryve Gut Health Test. Then, you will receive a personalized health plan that will tell you the best foods - and customized probiotics- to treat your gut problems. You can easily tackle your immune, mood, weight, and digestive problems with this approach.
You can do all of your testing right at home and receive personalized dietary recommendations after your samples are reviewed by Ph.D. staff. You'll receive your recommendations through the Thryve app so that you can increase good bacteria, decrease bad bacteria, and receive a new safety profile. The customized probiotic supplements are designed to replenish good bacteria and include a two week turnaround time - shipping directly to your odor.&nbsp
&nbsp
Cost and Price Plans
The Thryve Gut Health Program costs only $99 - or you can pay $25 per month with ViaBill. ViaBill allows you to spread out your payments without interest, making it more convenient and affordable so you don't have to pay upfront. This testing kit is rated number one by DNA Testing Choice. It is made in the United States and is backed by a 100% guarantee. The tests and probiotics offered by Thryve are gluten-, egg-, corn-, and GMO- free.
Your purchase is backed by personalized insight to help you take action toward improving your gut health. You also receive personalized food recommendations and a Thryve probiotics bottle to support your specific needs.
Competitors and Alternatives
Thryve isn't the only microbiome testing company out there. You might also consider uBiome, Viome, Genova, or Sungenomics. These companies are all similar, but Thryve is truly the first microbiome health report of its kind. The company utilizes proprietary software to look at every microbiome research article and to summarize over 4,000 microbes. Therefore, this company offers some of the most compressive insights in the microbiome space- plus it includes the action steps that you can take.
Thryve offers some of the highest accuracy testing kits, using a proprietary liquid buffer to keep bacterial cells in stasis. Therefore, there is a 28% more accuracy. Thryve is also the first company to offer personalized probiotics based on questionnaires and test results.
Online Customer Reviews/Complaints
Despite only being a few years old as a company, Thryve has already amassed hundreds of satisfied customer reviews. The testing process is straightforward, and the company makes it as comfortable as possible to get it done. All you need to do is send a fecal sample to the company in the provided bag and shipping box and then send it back to Thryve. You are notified within just two or three weeks, making it one of the quickest turnaround times you can get on one of these tests.
Once you purchase a health kit, you also get a unique ID so that you can log in to the Thryve Gut Health Kit to get your own personalized results. The results will display not only your own personal wellness core, but they'll tell you about the specific bacteria that you need to improve your digestive system. The company tests for well over 10,000 different bacterial species but only tells you about the ones that are significant to your own profile.
This kind of personalization makes it easy for the average layman to understand their own microbiome. They give you a wellness score that ranges, with a score closer to 100 indicating high overall health and wellness. You will get a long list of probiotics you can take to improve your health.
This company has positive reviews across a span of platforms - they have received top rankings on Facebook, Trustpilot, Amazon, and more.
Customer Service
Need help with an order or have questions about your test results? You can contact Thryve by emailing [email protected] You can also follow them on Twitter or Facebook.
You can even follow the handle @thryveinside on Instagram as well as through reports on Byrdie, Well Good, and MedGadget.
Where to Buy?
You can only purchase a Thrive probiotic test kit by isn't one of two places - the company's website or its Amazon page. These kits are offered at competitive prices here, but you can also receive occasional discount codes by visiting third-party sites such as Groupon. Signing up to share Thryve products and information can yield additional discounts and benefits.
Is Thryve Worth It?
If you've been suffering from health problems related to the bacteria - or lack thereof- in your gut, it might be time to consider a company like Thryve. Knowing exactly what kind of bacteria your system is lacking in - instead of treating your purchase of probiotics with a shotgun approach to addressing your gut health.
You may also be interested in
Thryve Customer Reviews