Thrivent Financial Reviews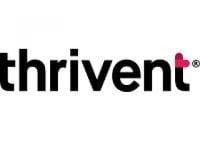 Thrivent is a Fortune 500 financial services company that provides a number of different services, among which are financial planning, investment management, and life and disability insurance.
How Does It Work?
Many people believe that money and religion should be separate, but Thrivent Financial says this simply isn't the case.
Their financial services are completely designed not only with your personal needs in mind, but also with the goals of God and your faith being held centrally.
Like many other independent financial institutions, Thrivent Financial offers their members a variety of products and services, including Insurance, Annuities, IRAs, Investments, and services for Businesses & Institutions.
However, unlike most other financial companies, their website emphasizes that their services will be directed by Christian principles.
For example, the website says that Christians do not share their wealth and services out of obligation, but rather because they believe that everything we have belongs to God.
To meet this end, they will help their members determine charity donations, tithe planning, or an overall giving plan to make sure that your charitable goals are appropriately aligned with all other financial goals you have asked them to consider.
The website says that with these types of financial planning strategies, they were able to organize and direct "$95 million to people in need, churches, and other nonprofits" in the year 2013, and Thrivent Members contributed to time and effort to raise $87.7 million more.
Reputation
Though this company places the vast majority of emphasis on the fact that they are Christian owned, operated, and focused, that does not mean that they are unsuccessful with their financial endeavors.
Wikipedia states that Thrivent Financial is a Fortune 500 company which has posted long years of success since they have been established and expanded.
In addition, Wikipedia points out that religiously based and directed financial institutions are long standing establishments.
The article also points out that originally this company was specifically a Lutheran financial service, but they have since expanded their outreach to all Christian brotherhood, so all Christians who are interested in their services are welcome to apply for membership.
If you have any experience with Thrivent Financial or their products, please leave your reviews below.
You may also be interested in
Thrivent Financial Customer Reviews

Tim E
Thrivent's best Agent in Greensboro, NC
I have a great friendly working relationship with my financial advisor, and I would have made more money if I had listen to his friend suggestions over the years. Thrivent is a fiduciary company, meaning they put their clients needs above the own interests.
My wife and I have/had life insurance with them over the years, and when my wife passed away without a will, my insurance advisor not only helped me with the insurance payout and investing for my retirement, but also put me in contact with a colleague to insure that my personal will was created.
My Thrivent advisor and I are on first name bases, he has worked with my schedule to do Zoom calls after 5pm to prevent me having to come into the office the past 3 1/2 years during the work day. I only wish that everyone had an agent like Gary!

Diana
HORRIBLE Experience! I was treated like a child by the advisor Cindi Crane who told me that I wasn't allowed to touch my money "it was not accessible" Then when I challenged that she claims to have misspoken because she just returned from a trip. I don't know what that means, you can't read after travel ? I had to call her to "discuss a withdrawal " only to have her RAMBLE about her fully paid trip to Europe. Had zero to do with me or my finances. Then she sent me a NASTY EMAIL telling me to "Stay Out Of Investments" ( in 2 yrs she made me $2,000 big whoop I would have to live to 225 to retire) When I tried to complain to the corporate office they wanted me to fill out a form online, they don't take complaints over the phone.