ThredUP.com Reviews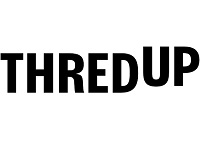 ThredUP.com is a company that states they are just like a consignment shop, except they exist completely online, giving the average family the ability to buy and sell children's clothing without ever leaving your home.
The inspiration behind ThredUP is that people looking to purchase practically new children's clothing can shop from the comfort of their homes and still find their favorite brands at up to 80% off the retail price.
But the website does not only sell clothes to people, they also purchase clothes from families, again promising that you'll never have to leave home. In order to sell your children's clothing to ThredUP.com, you have to follow a simple process.
First, order a free Clean Out bag from the website, which will be delivered to your home. You will be charged a deposit of $4.95 per bag that you order, but this deposit will be returned as soon as you ship your bag back.
Fill your bag with practically new, freshly laundered children's clothing, size 12 months and up. Infant clothing, maternity clothing, and other adult clothing will not be accepted, though practically new children's accessories and shoes will be.
Once your bag is filled, place it outside and it will be return shipped to ThredUP for free. The company will receive your clothing in one to two weeks, and will take 2-3 days to fully inspect them.
When your clothing has been received, you'll get a confirmation email and shortly thereafter another email letting you know how much you have been paid for your items. Unfortunately, if you have any complaints with the amount of money you are receiving, ThredUP.com's policy says they do not return the items to you. Once they are received, they are kept.
To avoid problems of not being paid what you expect for your items, the website does offer an area where you can see items other people have donated and what they are paid for them, so you can best estimate what you will receive.
If you have any experience with ThredUP.com or their products, please leave your reviews below.
You may also be interested in
ThredUP.com Customer Reviews

Roxie
Wish I'd seen this review before dealing with ThredUP
It's excellent that ThredUP makes it clear how many used garments wind up in landfills or get burned. However, it's far better to avoid buying clothes you don't need and donate barely used clothes to local charities. ThredUP just adds a step of wasting shipping that you can avoid by donating locally.
I sent off multiple quite new garments that had never been worn but lacked their original tags. Each was clean and in perfect condition. I would have been happy to receive ten or twenty percent of their original cost. However, I received far less than one percent of their cost. I guess I can use the funds credited to me to buy half a cup of Starbuck's coffee.

Lorena
As a public service, I want to share my unbelievably horrible experience with thredUP. In case you aren't familiar with them, they are an online clothing resale company. I did a major closet clean out in December and sent three very large bags of brand new, high quality clothing and shoes to thredUP. Of the first two bags, they accepted 26 items, and my payout was just over $15. You read that right....less than $.60 per item. And because I requested that my remaining items be returned to me (for $10.99 shipping), I'll be netting a whole $4.62 for my 26 items.
Unfortunately, rejecting the offer is not an option, so I had no choice but to just accept the staggering loss. Just when I thought it couldn't get worse, I received an email claiming that the third bag "contained insects and was thrown away", with absolutely no supporting evidence. I personally packed and sealed that bag and can guarantee that there were no insects in it, yet I have no way to prove it. For all I know, they're happily selling it's contents as I type this.
I am literally sick that I sent THOUSANDS of dollars worth of clothing and shoes to thredUP only to essentially have it stolen from me. I would have much rather given these items to friends or donated them to people in need than to have this incredibly dishonest company profit from it. I used to be a huge fan of buying from thredUP, but I can never buy from them again now that I know how much they take advantage of their sellers.
The damage is done for me, but please spread this information far and wide so that you can help prevent this from happening to anyone else.