The Company Store Reviews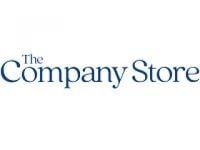 The Company Store is an online retailer specializing in quality beddings and bath items for both home and commercial use.
The store has become become increasingly popular for its luxury range, which the The Company Store states are made of the highest quality materials.
Products
Products include beddings, bed basics, bath, home décor, apparel, gifts and pet supplies.
Beddings - The Company Store sells a range of luxury beddings which are categorized into comforters, sheets, duvet covers, quilts & coverlets, blankets & throws.
The great variety of range means that you can pretty much find any bedding related items you need at one convenient store.
Comforters - Under comforters, they feature a range of down comforters, down alternative comforters, luxury comforters, pattern comforters, and twin XL comforters.
Lacrosse Down & LoftAIRE Dual Comforter - The lacrosse dual comforter has been crafted with different warmth weights for dual comfort. It's made of synthetic microfiber and is available in two fills of high quality.
The 500-550 fill power provides warmth when sleeping, ensuring that you have utmost comfort.
Firmly stitched with a 295-thread count cotton twill shell, it holds well in place and doesn't slip around. It can also be machine washed without worrying about damage.
Sheets - Sheets include solid sheets, sheet sets, pattern sheets, percale sheets, sateen sheets. Others are flannel sheets; jersey knit sheets, organic sheets, twin XL sheets, and deep pocket sheets.
Legends Luxury 500-Thread Count Solid Cotton Sateen Sheets & Bedding
Made from Supima cotton, these 500-thread count sateen solid sheets display a luxurious look. They also have beautiful contrast solid borders and their soft and smooth nature makes them ideal and comfortable to sleep on.
Duvet covers - Duvet covers include solid duvet covers, pattern duvet covers, percale duvet covers, sateen duvet covers, flannel duvet covers and jersey knit duvet covers and twin XL duvet covers.
Quilts & coverlets include solid quilts & coverlets, pattern quilts & coverlets and matelassé.
Russell Corduroy Duvet Cover / Sham - The duvet cover is available in different colors for twin, full, queen, and king size beds. Sewn out of soft, fine-wale cotton corduroy it has a sumptuous and soft texture.
Quilts & coverlets - Includes solid quilts & coverlets, pattern quilts & coverlets and matelassé
Cstudio Home Aztec Quilt / Sham - Made of 100% cotton, this patchwork quilt collection includes a quilt and shams, each sold separately. It's specially shaped geo squares ranging from diamonds, chevrons, grids, and Aztec prints.
Blankets & Throws - Made of 100% cotton, this patchwork quilt collection includes quilt and shams. Each is sold separately. It's specially shaped geo squares ranging from diamonds, chevrons, grids, and Aztec prints.
Fashion bedding includes fashion comforters, fashion sheets, fashion duvet covers, and fashion quilts.
Bed basics - Under bed basics are pillows which have been categorized into down pillows, down alternative pillows, memory foam pillows, support & specialty pillows and inserts.
Posture Pillows – Knee & Leg Pillow - This ergonomically-designed pillow offers support for side and back sleepers. It also supports the knees, ankles, and lower legs helping relieve pelvic and lower back tension.
Made out of cotton/Coolmax blend cover it can be machine washed and tumble dried low.
Lacrosse LoftAIRE Pillow Standard 2-Pack Offer - The lacrosse pillow 2 pack is finely sewn with a smooth 250-thread count cotton cambric shell.
The LoftAIRE exclusive synthetic fill makes it soft and loft. It also has a dual chamber construction inside that provides firmness.
Bath - Under bath products are towels, shower curtains, bath mats and rugs, robes and accessories like hampers.
As you can see, The Company Store really stocks up on all your bedding and home essentials. This makes it extremely convenient as it's a one stop shop for your needs.
How Does It Work?
Open an account by signing up on thecompanystore.com. After which, you will be able to add to cart the items that you want to buy.
Having paid for the items at checkout, The Company Store will handle the delivery of the items.
Cost and Price Plans
Depending on the product that you want, some cost as low as $19.00 while others can go as high as $854.00.
The company currently offers a 25% off and free shipping promotions though so be sure to take advantage of that.
Customer Service
Get in touch with the Company store customer service agents through 1-800-323-8000 or Company Kids through 1-800-566-0065. You can also fax your order form to 1-800-238-0271 or email them at [email protected]
If you are an interior designer or would like to buy items in bulk you can get in touch with the commercial sales team by emailing [email protected]
Online Reviews & Complaints
The company store has received some good reviews from blogs and positive feedback from customers who were pleased with their quality products.
However, several customers raised complaints about the products being good but poor customer service. Others also complained about their products being expensive.
There were several instances where customers didn't receive their orders on time.
Those who were notified about any delays only received information 14 to 30 days after making the order. Some items displayed for sale were also not in stock as displayed.
Competitors and Alternatives
The Company Store vs Cuddle Down - Cuddle Down sells comforters, pillows, and featherbeds made of the highest quality.
They also handcraft synthetic bedding using safe fabrics from certified materials.
Another competitor is LL Bean's percale and sateen sheets. Their percale sheets are tightly woven both horizontally and vertically.
If you want lightweight ones, choose those with a thread count between 200 and 400.
Those with a thread count of 400 to 600 tend to be heavier. They are soft and give a cool feel. They are also durable and can withstand repeated washing.
Brooklinen's Luxe Collection is another competitor. Their range is different from percale sheets. They have more threads compared to percale sheets.
Their slight sheen and soft feel make them beautiful and great to use. They also provide warmth and softness. The best ones have a thread count between 300 and 600.
Where to Buy?
You can buy beddings and bath products on the official The Company Store website. Frequently check their page for discounts and offers.
The Bottom Line
Everyone longs for a luxurious, calm rest after a long day. With the right bedding products, you can create comfort in your home and rest peacefully.
The Company Store sells products that are soft and comfortable for a good night's rest. They are also made of quality materials so they do not irritate your skin.
If you need a well-deserved sleep pampering, you may want to give The Company Store a try.
If you have any experience with the The Company Store or their products, please leave your reviews below.
The Company Store Customer Reviews

C. S
SPAM, SPAM and more SPAM!
Do NOT give The Company Store your email address. Why not?
A) They will spam you daily. B) There is no email unsubscribe link in their never ending messages. C) There is no email unsubscribe link on their website. D) You can call them and someone will promise that your email address will be removed "immediately" but it will NOT. E) There is no way leave a review on their website about their crappy customer service- or even their products.