The Wonderful Wine Co Reviews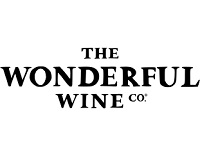 The Wonderful Wine Co, owned by the popular wine club membership company Winc, is a brand of wine focused on sustainability and wellness.
A glass of wine pairs nicely with relaxation, a gathering of friends, and a delicious meal. Unfortunately, the popular beverage does not always go so well with sustainability or health.
Between the ethanol emitted during production and the heavy glass packaging, wine has a large carbon footprint. Wine can also contain a high numbers of calories and carbs, making it a risky choice for your waistline and overall health.
Fortunately, as consumers become more conscious of how their choices impact both the environment and their health, the wine market is evolving.&nbsp
&nbsp
How is the Wonderful Wine Co Different from Other Wine Companies?
This business aims to be different by putting morals and values at the center of its mission. They embrace sustainability and wellness by making careful choices that demonstrate their commitment to making wine that is good for both consumers and the environment.
For example, The Wonderful Wine Co chooses to use materials like lightweight glass and natural cork when packaging their wines. Both have been shown to be better choices for the environment than the traditional heavy glass and non-recyclable plastic screw tops.
The company also opts for recyclable and compostable packaging boxes that are made from recycled materials. This careful choice of sustainable packaging is impactful, as unsustainable packaging contributes greatly to pollution and waste.
The health and wellness effort that goes into wine production at The Wonderful Wine Co also sets them apart from others in the wine game. Their grapes are grown on pesticide-free organic vineyards, a welcome relief as many wine producers use grapes that receive pesticide treatment.
The Wonderful Wine Co is also unique in that their wine includes zero added sugar. We are all aware of the dangers of excess sugar consumption- it has been associated with everything from obesity and diabetes to heart disease and cancer.
The Wonderful Wine Co is transparent about nutrition facts, and posts information about calories, sugars, and alcohol by volume on their website. The company also states that their products are vegan, keto-friendly, and paleo-friendly.
What Wines Does the Wonderful Wine Co Sell?
The Wonderful Wine Co makes a variety of clean wines including a red blend, a white blend, Rose, Syrah, Malbec, Chardonnay, and Cabernet Sauvignon. Their wines are available for online ordering in bundles.
Currently, you have the option of a Starter Pack, White Pack, Red Pack, Orange Pack, or The Most Wonderful Pack of the Year.
Cost and Price Plans
The Wonderful Wine Co is a mid-range wine brand. You can order a three-pack for $60.00, a six-pack for $110.00, or a twelve-pack for $215.00. The price of shipping is included in all orders within the United States. Unfortunately, the company does not yet ship to Canada.
You can also search on their website for retailers near you that carry the brand or shop the wine with online delivery services like Drizly.
Customer Service
If you need customer support, you can reach out to Winc via e-mail at [email protected], use the chat feature on their website, or text 855-282-5829.
Online Customer Reviews/Complaints
The Wonderful Wine Co has earned positive feedback from customers on the Winc website and blogs like Meal Finds, Best Products, and Hello Subscription.
Reviewers are pleased with the taste, price, and health benefits of these clean wine options. The Wonderful Wine Co earns praise for remaining flavorful while being low on sugar, cutting down on morning after headaches, offering versatile options that pair well with different types of food, and using sustainable yet aesthetically pleasing packaging for shipping.
One significant criticism of the company was the lack of customization available during online ordering. Suggestions for improvement include allowing ordering by the bottle instead of requiring purchases in packs of three, six, or twelve and providing more wine options.
Competitors and Alternatives
The U.S. population is growing more concerned with wellness. Customers want healthier wine options and show a preference for brands with clear, transparent ingredient labeling practices. In response, brands are creating wines that meet these needs.
Popular wine companies targeting the healthy consumer include FitVine and Dry Farm Wines.
Like the Wonderful Wine Co, both brands offer diet-friendly, low sugar wines for those living a healthy lifestyle. They also both provide free shipping.
FitVines' wines are sold at similar price points to those of the Wonderful Wine Co, while Dry Farm Wines has a slightly higher price point – six bottles cost $159.00 and twelve cost $299.00. Dry Farm Wines offers the added wellness benefit of creating wines with a low alcohol content, a significant advantage as the low and no alcohol market is on the rise.
Both FitVine and Dry Farm Wines have been well-received. Customers praise the quality, taste, and health benefits of both brands. Many reviewers also note that the low sugar content in both Fit Vine and Dry Farm Wines has helped them stave off hangovers, which makes sense as some suggest a link between high-sugar beverages and hangovers.
The Bottom Line
The Wonderful Wine Co puts two core values at the center of everything they do: sustainability and wellness. We are happy to report that they do well in both categories. Their wines are an eco-friendly and healthy choice for the modern wine drinker.
If you have experience with The Wonderful Wine Co or their products, please leave your reviews below.
The Wonderful Wine Co Customer Reviews