The Sill Reviews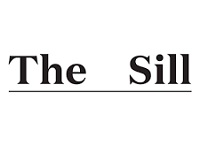 Studies have shown that keeping plants in your home can improve mental and physical health and boost creativity.
Unfortunately, many find that plant ownership can be an expensive and time-consuming hobby.
The founders of The Sill state they want to help ensure that everyone can experience the wonders and benefits of plant parenting without the hassle.
How Does The Sill Work?
The Sill's goal is to help connect people with plants that work for their specific budgets, needs and preferences. The Sill sells a variety of houseplants, hanging plants, and low light plants.
If you prefer easy plants, they also have a selection of low-maintenance plants and even artificial plants and faux plants.
They also offer workshops for plant enthusiasts, along with a plant parent club membership and a monthly plant subscription box.
The company is dedicated to customer satisfaction and therefore, provides plant care instructions, access to plant experts, and even a money-back guarantee. They promise that if you receive a damaged plant, they will fix it.
Cost and Price Plans
The Sill strives to offer products at different price points to fit a variety of budgets. They have three monthly subscription boxes priced as follows.
A beginner's subscription costs $60.00 and includes one easy care plant and planter per month. A low light subscription is priced at $42.00 and includes one low light plant and planter per month.
A pet parent subscription costs $46.00 and includes one pet-friendly plant and planter per month.
You can also browse their online store to find a special plant that catches your eye. Below are prices for some of their popular products to help you get an idea of cost.
A Snake Plant Laurentii costs $22.00. You can get a medium-sized Monstera Deliciosa for $63.00.
The Sill also sells a variety of low-maintenance plants for under $20.00, including Aloe Plants, Rubber Tree Plants, and Pothos Plants. A large Bird of Paradise plant is priced at $176.00.
You can also buy a variety of plant accessories and gifts from The Sill. For example, a Botany Cross Stitch Kit costs $35.00, while a plant-infused face mask will run you $34.00 and a Repotting Kit is priced at $46.00.
Customer Service
If you have questions about their products or your order status, you can send an e-mail to [email protected] Please note that The Sills' return policy only permits returns on damaged products.
Additionally, they state that most products ship within 5-10 days and delivery time ranges from 1-3 days following shipping.
Competitors and Alternatives
If you are looking for an online shop to help you find some awesome house plants, there are other options besides The Sill.
For example, you might consider making a purchase from Bloomscape, a company that aims to make the plant buying and owning process simple.
They deliver ready-to-go plants directly to your door and help set you up for success by providing all the information you need about plant care. Bloomscape sells easy, low-maintenance plants, edible garden plants, pet-friendly plants, planting tools, and more.
They offer a 30-day warranty and their best-selling plants range in price from $35.00 for a Mini Money Tree to $195.00 for a Bamboo Palm. Bloomscape has been well-received, with the Seattle Times saying that the site is helpful.
Another option is Horti, a company that wants to help bring the magic of plants to urban dwellers. Horti's monthly subscription plans start at $18.00 a month. They also offer an "Order a Jungle," program, which sends you 5 to 20 plants which are delivered to your door with care instructions.
Additionally, Horti sells a variety of individual plants, tools, and accessories in their online store. Horti has earned good reviews from customers, with Facebook users giving the company a 4.6/5-star rating.
Finally, you might consider using The House Plant Box for all your plant needs. This subscription program sends you a new plant to enjoy every month.
They offer several subscription levels, which start at just $15.99 and include free shipping. You can also shop for individual plants, plant bundles, and more in their online shop. The House Plant Box boasts many satisfied customers.
Where to Buy?
You can place an order or sign up for a subscription on The Sills' website.
Online Customer Reviews & Complaints
This service has earned many positive customer reviews across the internet.
For example, The Sill's NYC store earns a 4/5-star rating on Yelp, with customers saying things like "The pots are lovely and The Sill offers a fantastic range of options," "I have ordered 5 different plants from The Sill and they are all beautiful and healthy," and "We bought a medium monstera, and…it is thriving."
Mashable also had wonderful things to say about the company. They praise The Sill for offering a "wide selection of plants," and providing "ample information on plant species and care."
Additionally, this review notes that while The Sill "is more expensive than many other plant shops," it is not overpriced, especially if "you need extra help with your foray into plant parenthood."
Is The Sill Worth It?
We are confident in our assessment that The Sill is worth it. This company wants to help everyone become a plant person – their many satisfied customers praise the company for offering great products and going above and beyond with providing all the information you need to make sure your plants thrive.
If you have any experience with The Sill or their products, please leave your reviews below.
You may also be interested in
The Sill Customer Reviews