The Keto Summit Reviews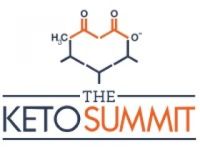 The Keto Summit is an online resource created to educate and dispel myths surrounding the keto and low carb diets. The event is hosted by nutrition and wellness experts Christopher Kelly and Louise Hendon.
The summit features a series of video lectures by some of the most recognizable names in the field. All together you will have access to 31 experts who will cover topics such as weight loss, Cancer prevention, athletic performance, and much more.
What's Included
The presentations are catered for people that are looking for in depth information about the keto diet. Whether you are completely new to the field or have dabbled there is information for all levels.
You will have access to direct information from sources such as leading researchers, doctors, and scientists such as Dominic D'Agostino, PhD, Dr. Cate Shanahan, Ben Greenfield, Catherine Crofts, PhD, Dr. Ron Rosedale and many more.
You will learn how to properly implement the keto diet and how to test to see if it's working optimally. Moreover you will get access to resources that will show you how to make great tasting meals, maintain energy levels, lose weight and overall thrive on the keto diet.
Cost
The initial Keto Summit event is free of charge, after you signup you will be sent email invites to each days presentation. Every 24 hours you will be allowed to watch 3-4 video presentations, after each viewing window the content will be removed and replaced with the next series.
You also have the option of upgrading to the All-Access Pass which will give you unlimited access to all of the resources plus bonuses. You can download or stream all of the interviews and bonuses at your own convenience.
The Keto Summit Includes
Over 30 Video Interviews with the World's Leading Keto Experts
Over 30 Audio Interviews
500+ Pages of Transcripts
A Beginner's Guide to The Ketogenic Diet
Bonus Complete Health Videos
Early Access Discount
Digital + USB Flash Drive - $77
Digital Access Pass - $47
Customer Service
If you have any questions about the summit you can submit an inquiry through their website at ketosummit.com/contact/. If you are not satisfied with the product they offer a 60 day money back option.
Online Reviews/Complaints
The respected leaders featured in the presentations have stellar online reviews and large online followings. You can find reviews for their published works and products online. You can also find a lot of information on the keto diet and find many blogs featuring success stories.
Competitors and Alternatives
There is a growing number of resources concerning the keto diet and it's up to you to decide what kind of information you want and in what format. Some other options include the Keto Diet App.
Where to Buy?
You can sign up for the free Keto Summit and/or purchase the resources directly from their website at KetoSummit.com.
If you have any experience with The Keto Summit or their products, please leave your reviews below.
The Keto Summit Customer Reviews

Chan
Free Keto Cookbook my butt
Don't fall for it. Paid shipping for a free book? There's no such thing called free lunch. Go for the legitimate cookbook or free online recipe instead. Otherwise, don't waste your money on this Keto Summit. It's a SCAM

Lynn M
Take your money, and don't send a book
BEWARE

Lynn
I ordered the "free" cookbook, paid shipping only. Over a month later, no cookbook, emailed the service that processed the order. They contacted them and have had no response from Keto Summit. Processing a refund, hoping it will go through quickly. What a waste of time, buyer beware!

Terri
Purchases from Keto Summitt
I purchased a meal plan and cook book from Keto Summit and not received anything. I emailed the company listing my transaction details from my bank statement which was shown as ketogenic diet.
They replied saying that they did not have my email on file or any record of my purchases. I tried to email them again trying to find out of their company was based in Canada or the US. I haven't received a response,
My next step is the Better Business Bureau and the police. Someone has to stop these scamming predators.

Lani P
One of the easier to read.
It's also one of the more comprensible, with a variety of recipes. I'm really impressed, especially since I only paid for the postage!
Well done thanks

Amy
This company steals your money!!
They took a total of $96.96 from my bank account without me even making a purchase!! Never clicked on any of the add to cart buttons for all the extra ebooks, just left the page all together & they immediately charged my account!! Scam of a business!!

Jacquiline M
I tried to receive a book and they refused to send one they don't respond there via customer service you can't get your money back .
My anyone one whose looking to used this program read the reviews before they Pay don't spend your money on this it's complete garbage all they want you to do is renew your access for more money. You don't get anything that they promise you'll tell you get. And there consumers service is non existent exixting

IT's a
TOTAL waste of time and Money!

Linde C
Bad Customer Service. or better, NONE
The Offer was for $ 29.99 for adding on more Recipes I said No.
I Received a e-mail to please check if my Addresse is correct for the delivery of the Cookbook.
Scrolling down It read ...right now I could have the same order for $ 10,00 off,for $ 19.99 so I did
Well it went right in to my Pay Pal charge that reads $ 29.99.Phone call and e-mails are being ignored.

Cheryl
I want to return product and no phone number. Went to site said send email to Ketosummit.com no such email.

Anali E
Saw the video of the Keto Summit
I am reading the information on Keto what really works and what does not. I have been over weight for most of my life . I have tried every diet out there with no success. I am going to order some and see what happens in 21 days.

Mandi
They want your money!!!!!!!!!!!!!!!!!!!!!