The Hustle Newsletter Reviews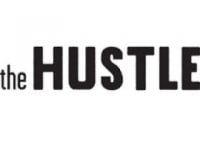 The Hustle Newsletter, found online at TheHustle.co, is a media company and operation that says they want to provide users with the day's newest and most important information in a fun and entertaining way.
How Does It Work?
According to their website, the mission of the people at The Hustle is to keep their audience informed through the use of a daily email which highlights a selection of important and topical stories, and does it in a way that is colorful and easy to understand.
Specifically The Hustle Email targets news about technology and business and is designed for "young professionals." They want to "cut through the nonsense" and provide their readers with a concise understanding of the stories that affect them the most.
Their website says that "If The Daily Show and The Wall Street Journal had a baby, it would be The Hustle," and that they are currently sending their daily email to millions of people. They also host events for their readers throughout the year.
Cost & Price Plans
The Hustle Email is currently free of charge to all users who are interested.
It's unclear of whether or not this company uses advertising fees to pay for their operational costs, or if they might be associated with affiliate sales of products or other online earnings opportunities.
Customers will always want to do their due diligence before purchasing any product that is recommended to them.
Some of the events this company hosts are completely free of charge and are just intended as fun networking activities. Other events are more formal and structured and feature special speakers.
These events often do have a ticket price, but the price will vary depending on the event itself.
Refund Policy
Because this company does not currently charge their customers any fees for their service, they also do not provide a standard Refund Policy at this time.
Unfortunately if you have purchased tickets to an event and are unable to attend, it will likely be your own responsibility to sell the tickets to someone else or to simply give them as a gift.
Customer Service Contact Info
Customers who would like to contact Customer Service with any questions, concerns, or complaints can do so by email at [email protected] or by using their website's Live Chat feature when it is available.
Reputation
As a free service there simply are not that many customer reviews of this product at this time, which isn't surprising.
That being said, there are many media websites and blogs which are impressed by the fast growth of this company and their simple approach to providing readers with information.
Since their service is free, customers are welcome to try it for themselves to see if it meets their personal needs.
Competitors and Alternatives?
There are many, many different companies that are trying new and interesting ways to disseminate information among a younger audience that moves faster and digests information in the mobile age, including Quartz, The Skimm, and many others.
In addition, traditional media outlets like The Washington Post and Vox.com offer their readers daily newsletters which focus on the type of news they are most interested in.
If you have any experience with The Hustle Newsletter or their services, please leave your reviews below.
You may also be interested in
The Hustle Newsletter Customer Reviews

Johny J
It's free, it's funny, and it keeps me up to date. Wa