The Grommet Reviews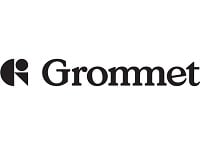 The Grommet, found online at TheGrommet.com, is a website who says that their purpose is to launch undiscovered products and then help to succeed.
According to their website, they intend their product launching platform to help level the playing field so that more people have access to their products and the companies and products that are truly the best.
How Does It Work?
Like any other online retailer, anyone can go to their website and browse their catalog of products.
Each month, they will release new groups of products that are being launched, and you can search through them by the type of product or by the time period in which it was launched. Orders that total more than $50 will be shipped for free.
Cost & Price Plans
Depending on the type of product you are interested in buying, items available on The Grommet range from as inexpensive as $5 all the way to custom made jewelry that begins being priced at $150.
Refund Policy
The Grommet's Return Policy is fairly simple. They will accept all returns within 30 days of when you placed your order, though there are certain restrictions and restocking fees that may apply. Food items, hygiene products, and cosmetic products may not be returnable.
Customer Service Contact Info
They do have a published phone number, 877-862-0222, but their website does state that they will be able to process your returns, questions, or complaints faster if you email them by submitting your issues directly to their website.
Reputation
The Grommet seems to have a positive reputation without many complaints regarding their company policies or products, at this time.
Is It Safe?
There do not seem to be any complaints about safety associated with this company.
Competitors and Alternatives?
There are many different online retailers that specialize in unique items like Etsy, Luulla, and Storenvy.com.

If you have any experience with The Grommet or their products, please leave your reviews below.
The Grommet Customer Reviews