The Farmer's Dog Reviews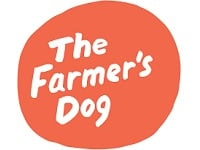 The Farmer's Dog Customer Reviews

Sheila W
I feel that I am owed some type of resolution
I was receiving food for my dog Tina.  The caloric content had to be increased after a conversation with a rep from Farmer's Dog.  Tina's calories were increased because she stayed hungry after eating.  Following the caloric increase, this still was not ample as I mentioned in an email to Julie and customer support.  I was having to feed one and a half packs at each feeding which depleted her food and I had to purchase food to make on my own. 
As I mentioned, I am a senior in not great health on SS.  This was quite stressful for me financially.  Then, I had a conversation with Julie about other possibilities such as selecting the Optimal Plan and adding to it instead of full prepared packets of food each week.  I mentioned that I would revert back to her once I made a decision and to put all on hold.
Well, without notice, apparently a box was sent out which I never received because I was not expecting any deliveries and I had not been at home for several days taking care of personal family matters. 
On top of this, Tina's beef recipe apparently was tainted with blue plastic that had gotten into her food recipe.  Then, I was told that I would receive a free order of food for her ... which I have not.  My card having been charged without permission ... only to be told that a refund would be forthcoming up to 10 days ... so, I have no cash in my account because of Farmer's Dog error and then I have to wait for my money and Tina has no food. 
Come on, guys.  This is not right. 
Thank you.
Sheila W

Ronald S
The food stinks! My dog takes one whiff and walks away. I tried it, cancelled my subscription and they still sent $150 more that I can't use. Don't buy it! They suck big time.

Ruthanne
Our Boxador is a picky eater. We have tried everything! Thought we would give a stab at farmers dog and lo and behold she LOVES it!!!! Fresh and delivered right to your door. A little pricey but for a healthier longer life——she's worth it!!!!!

Judy C
Comparison: The Farmer's Dog, My Ollie, Pet Plate dog foods
All of these specialty dog foods have the following in common. They are expensive. Each order is near or over $100. They must be ordered on their websites. They are delivered to your door by UPS or Fed Ex. They arrive frozen. Or they should at least arrive cold. If they are not cold to the touch, notify them and they'll replace the order. They're packed in dry or ordinary ice but not much of it, so it'll be water by the time you get it. All of them are working on shipping packaging so it might be better by now. Takes up to four days to get to you. They say you can refreeze if they are defrosted. They take up a LOT of freezer space because you get a 2-4 week supply. You must sign up for varying schedules of automatic delivery. Any changes to your delivery schedule must be made on their website. You can suspend delivery for up to 6 weeks for My Ollie. You can halve the order for one of them, can't remember which. You can cancel them on their websites. They all meet minimum requirements nutritionally.
The Farmer's Dog food comes in a flat plastic pouch. Lots of them. It's a real pain squeezing it out of the pouch in the proper amount because, depending on your dogs size you will use only part of it. And the servings aren't marked on the pouches. You'll have it on your hands by the time you're done. The food looks like wet dog food but smells better.
My Ollie comes in a flat plastic container. Lots of them. They send you a lid for the containers which is reusable and a scoop for measuring. The food looks grainy in texture, which is a bit weird, and smells like real food. It's real easy to measure and serve.
Pet Plate used to come in smaller containers than the others which was convenient if you have a small to medium size dog. Now they ship in much larger containers which take forever to defrost, but unlike the others above, Pet Plate suggests defrosting in the microwave if necessary. The food looks like chunks of veggies and meat mush. The amount of carrots in this food varies from a few pieces to a lot of pieces. The chicken variety is mushy. The lamb variety has a surcharge. They have beef, too.
My dog loved all of them but he'll eat anything he can fit down his throat.