The Dog Training Secret Reviews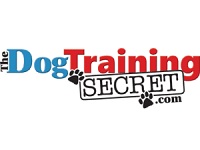 The Dog Training Secret is a do-it-yourself training guide for dog owners created by a team of professionals using the newest and most trusted training theories.
According to the website, Chet Womach and a team of trainers with over twenty years of combined experience got together in 2005 to create and develop a training program which is completely hands off, and based entirely on positive reinforcement.
The Dog Training Secret says there are three important things a dog owner needs to do to ensure a happy, well behaved dog. The first is to make sure that your dog is healthy.
This means having your dog either spayed or neutered, as well as regular vet check ups and exercise. A dog that is unhealthy is likely to act out.
The second important thing a pet owner needs is particular equipment to help your dog at every age and stage of development, like chew toys, a crate, treats, a good dog bed, grooming supplies, and more.
And finally, the third thing you need for a happy, well behaved dog is good training program, and not just for puppies, but for older dogs as well. Dog owners should know that training continues throughout the life of the dog, and doesn't just end with housebreaking.
The Dog Training Secret program focuses on training which uses all positive reinforcement and doesn't rely on old theories of asserting dominance on your dog with hitting, yelling, or using "nasty" training devices like shock collars, prong collars, or choke collars.
The Dog Training Secret store sells training assistance tools like leashes and clickers, and a range of training programs you can buy to train your dog on your own, at home.
These programs range from $37.77 for the most basic training program DVD series all the way to $197.00 for an interactive training program where you'll watch live demonstrations online and have all your specific pet issues addressed.
Customers who have any complaints about what they receive have up to 60 days to return their product and request a refund.
If you have any experience with The Dog Training Secret, please leave reviews below.
You may also be interested in
The Dog Training Secret Customer Reviews