The Citizenry Reviews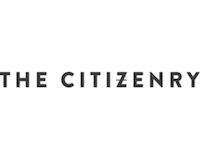 Quality linens in a person's home can help them experience incredible levels of comfort. However, outside of high-end hotels, it isn't common to feel the sense of bliss that top thread count sheets and duvets can bring you.
Luckily things are changing as many, direct to consumer, companies like The Citizenry are making efforts to bring top-notch bedding into people's homes. Their goal is to provide the luxury hotel experience to you every night.
But is The Citizenry worth it? Let's find out.
Products
The founders of The Citizenry wanted people to have the ability to create a look that mimics the journeys they have been on throughout their lives.&nbsp
&nbsp
On their website they explain that to do this, they set about working with artisans throughout the world, using high-quality materials specific to their regions.
They claim the result is premium linens that replicate top destinations across the globe.
The Citizenry sells many different products, some of which include:
Rugs
Bedding
Duvet Covers
Lumbar Pillow
Towels
Throw Pillows
Blankets
Chairs and other furniture
Baskets
Decor
Bath Mats
Shower Curtains
The Citizenry is only made in limited batches, and they claim to provide fair wages and good working environments for their partners. They state that 10% of all proceeds are invested back into the artisan's communities.
What Is The Process?
The Citizenry has a specific approach to creating its products that allow both the customer and artisan to receive service and attention.
To begin, they identify artisan groups to collaborate within different areas of the world. Following that, they sell their items exclusively with no retail partners to avoid markup. Products are sold in small amounts to ensure that the quality is high.
Lastly, The Citizenry claims to provide fair pay and high-quality resources for their artisans. Upon completing the sale between the company and consumer, The Citizenry offers 10% of the profit back to the artisans' community.
Cost and Price Plans
The cost of the products sold at The Citizenry will depend on what items you purchase. Typical prices for the different linens and furniture vary between $30-$1,400. The cost of the items includes the handcrafted services that go into each piece and the geographical specific materials that they comprise.
Some examples of the prices associated with The Citizenry products include:
Palermo Tripolina Chair - $675
San Pedro Woven Bench - $1,195
Rohan Area Rug - $775
Stonewashed Linen Bed Bundle - $455
Organic Turkish Cotton Sheet Set - $220
Celeste Chunky Wool Throw - $495
Paso Lumbar Pillow - $225
Mercado Storage Basket - $125
Imabari Waffle Towel - $50
Chilka Shower Curtain - $125
The price includes free shipping within the United States. Hanging kits are sold separately for items that necessitate them, and returns are available.
Does The Citizenry Ever Have Sales?
From time to time, The Citizenry provides promotions on products through its website. The best way to keep informed of any sales coming up or promo codes is to subscribe to their mailing list.
The Citizenry does not provide a registry system for weddings or showers, but you do have the ability to build your own bundles.
Customer Service
The Citizenry offers several forms of contact for any issues you may encounter or questions that you have.
Customer Service Number: 1.866.356.4284
Email: [email protected]
Physical Address:
THE NYC FLAGSHIP
22 Crosby Street
New York, NY 10013
Additionally, you can reach them through:
Instagram
Facebook
Twitter
Pinterest
Return Policies: The company offers free returns if you are exchanging an item or wishing to receive store credit. For money back returns - bedding and/or towels are still free but most other returns will be charged a $25 restocking fee and $65 for an oversized return.
Customer service reviews are mixed online. Some previous buyers rave about the customer service and have had their issues resolved quickly and efficiently. However, others claim to have gone through periods without response and no assistance.
Online Customer Reviews/Complaints
The Citizenry has a profile on the Better Business Bureau (BBB), although they are not accredited. They currently have a B score with complaints centering around issues with customer service and their non-resolved issues. One review, in particular, stated that the duvet they purchased was advertised as a queen but was not standard queen size.
On another popular review site, The Citizenry has a score of 3.0. The company has not responded to any negative reviews in the last 12 months. Many customers state that their items were of low quality. One buyer had the buttons of their duvet cover continually come off. Another consumer had her sheet set rip down the middle after only a few uses.
That being said, many customers are happy with their purchases, so it may be an issue of errors that come in specific batches and materials. Seeral reviews state that the materials are luxurious and provide a great deal of comfort.
Competitors and Alternatives
Several companies are similar to The Citizenry in what they provide, including the following:
The Citizenry vs. Brooklinen: Brooklinen offers similar items for sale but does not have relationships throughout the world with different communities that The Citizenry does. Additionally, the prices are lower for the Brooklinen brand.
Vs. Parachute: Like Brooklinen, Parachute does not work with artisans to create their products. However, they focus on creating affordable premium linens for homes. With that, they have a lower cost than The Citizenry and mostly good reviews.
Vs. Boll and Branch: Similar to The Citizenry, Boll and Branch prides itself on fair wages for its workers. However, the cost of their products is slightly lower although high in quality.
Where To Buy?
To purchase The Citizenry products, you can buy through their official website or their flagship store location in New York City.
Is The Citizenry Worth It?
It's hard to wholeheartedly invest in expensive bedding and linens that you haven't had the ability to see and touch. You cannot go into stores and feel the textures and see the quality of most online luxury options. Instead, you have to rely on reviews and word of mouth.
The problem with The Citizenry is that they work with materials and artisans around the world to create small batches of products. The issue lies not in the fact that they use groups globally but that the items are all limited supply.
When a customer purchases a sheet set from The Citizenry and leaves a high review, that product will not always be available to buy for the next person. Therefore, they have to choose another option, which is likely made of different materials and quality.
A benefit that we see with The Citizenry is the unique, one-of-a-kind product that you get. By working in communities and collaborating with artisans, the company can offer unique products for sale. Most of what is available you cannot find anywhere else.
Therefore, we do think that there are advantages to The Citizenry. With a refund policy in place, we believe it is worthwhile to try out the company if they provide what you are looking for in your home.
If you do not like what you receive, the refund option is always available, and there are many other companies to seek out for replacements.
You may also be interested in
The Citizenry Customer Reviews