The Billie Razor Reviews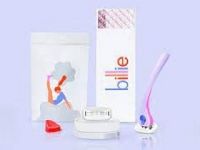 Shaving products are among the most used in the personal care category, and therefore, are often in need of replacement. Unfortunately, this is not good news for women, who pay an estimated 13% more for everyday personal care products.
This phenomenon is known as 'the pink tax' and the razor has long been a traditional example showing how women pay a premium for no reason other than their gender. The cheap razors found in drugstores typically come in two colors – blue and pink.
If you look closely, you will notice that the pink one is usually more expensive. This price disparity perfectly demonstrates the pink tax – while both products are essentially the same, the one made for women costs more.
The company, Billie, was created by founder Georgina Gooley, as a way of combating the unfair pink tax. The Billie Razor is available in a variety of colors from coral to blue and is designed with your comfort and convenience in mind.&nbsp
&nbsp
What is The Billie Razor?
Billie blades come coated in a special charcoal shave soap, use rounded edges to help you reach notoriously difficult to shave areas like the knees, ankles, and bikini line, and have an easy to navigate handle to avoid slipping. The blades work for long hair and are suitable for use on sensitive skin so can be used for face shaving.
The razor also comes with a magnetic holder that uses adhesive power putty to ensure that your razor stays where it belongs – on your wall rather than melting on the damp shower floor.
Billie promises that this "magic" holder really works to keep your razor out of the shower water, which is a huge benefit as studies have shown that shower water spells trouble for your razor and your skin – if you have a post-shaving rash, rust from your razor may be the culprit.
The Billie Razor is also nickel-free, a major advantage as many commercial razors contain nickel, a metal which about 10-20% of the population may be allergic to. If you experience irritated skin or razor burn after shaving or suspect that your razor may be causing ingrown hairs, you may have a nickel sensitivity.
You might be curious – how long does a Billie razor last? And the logical follow-up question to that is about how often to change blades. The answers to these questions depends on your shaving frequency - Billie suggests changing out your blade every seven shaves.
How Does the Subscription Work?
Currently, the only way to buy a Billie razor is to sign up for their membership program. However, the brand promises that you can easily modify or even cancel your subscription through your account page.
Your starter kit delivery includes a handle, two blades, a magnetic holder, and free shipping. Four refills will be delivered on your schedule. If you ever need an extra handle, simply add it to your subscription – it will include a magnetic holder replacement as well.
Does Billie Make Other Personal Care Products?
Billie has many products available for one-time purchase without subscription including makeup wipes, lip balm, and dry shampoo. All are made with clean ingredients.
What is the The Billie Razor Mission?
Billie is passionate about empowering women through creating pink tax-free, safe, effective personal care products and normalizing body hair on women. They are also committed to creating non-toxic, eco-friendly products according to guidelines set by the Environmental Working Group. Billie also donates 1% of its revenue to women's causes and has recently contributed to Black Lives Matter and the NAACP.
Cost and Pricing
A razor starter kit costs $9.00 and each shipment of refills is also priced at $9.00.
Competitors and Alternatives
Subscription boxes and monthly clubs have become a wildly popular industry in the United States, especially for personal care products. As such, there are several other shave clubs trying to conquer the razor membership industry. Billie's competitors include the Venus Embrace/Venus Direct Club, Joy, and the Dollar Shave Club.
Like Billie, none of our alternatives offer a free trial for their products, but all provide free shipping with their starter kits. The Venus Starter Kit is priced at $7.00, but the four refills are the most highly priced option, coming in at $10-$25.00. Both Joy and the Dollar Shave Club are offered at similar price points to Billie. Unlike Billie, you can buy Joy razors, Venus razors, and Dollar Shave Club razors from stores like Target and Amazon.
All our competitors have earned positive reviews and can boast loyal customer followings. The Joy razor earns a 4.6/5-star rating on Amazon with customers praising its value and many saying that it solved problems like razor burn, rashes, and not close shave. Business Insider was also pleased with the quality of the Joy subscription.
The Dollar Shave Club had customers raving over its design, saying that the razors gave them a smooth shave while saving them money. And the blog, My Subscription Addiction, named the Venus shave club one of the best women's razor subscriptions of 2019.
Customer Service
You can reach out to Billie by calling their customer service number: 1-800-820-7422 or e-mailing [email protected]
Online Customer Reviews/Complaints
Billie can boast of many satisfied customers who delight in the razor's ability to save them money while helping them get a close shave and smooth skin. Some even remarked that Billie has helped them enjoy shaving. Publications like Allure and Buzzfeed rave over the product.
We honestly could not locate many negative reviews of Billie, but some lifestyle bloggers had warnings about the product. For example, Lauren Erro claims that while the razor was lightweight and gave her a smooth shave, the magnetic holder doesn't work as promised as it fell off the wall within three weeks of use.
Additionally, she noted that the razor created a gooey mess whenever she did not put it back on its holder. The blog, Oak Abode, agreed, saying that the shape of the handle makes the razor prone to messes.
Where to Buy The Billie Razor?
You can sign up for a Billie subscription directly on their website.
Is The Billie Razor Worth It?
Billie offers a convenient way to get your shaving products at a reasonable price. Satisfied customers have raved over its quality and we think that you will too! While it may not be the perfect option for everyone, its ability to help you get a smooth shave while saving money makes it a great product for regular shavers.
You may also be interested in
The Billie Razor Customer Reviews