Tentrr Reviews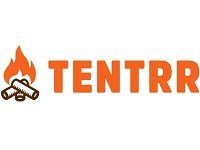 Tentrr Customer Reviews

doug w
Double check zoning rules before you sign
Our site does not meet zoning laws and the county came and shut us down, so we couldn't host anyone. Seems to be a common issue.

Michael L
Beware of Tentrr they are BIG BIZ!!!
As a partner/property owner trying to work with Tentrr is very frustrating and a losing proposition. Tentrr said my site was "approved" and everything was ok. Then the township shuts me down because "campgrounds" violate code. Isn't that part of Tentrr's site approval process? Or shouldn't have they suggested it? Aren't they the experts?
Can't get responses to attempted communication, email; they feel it's 100% my responsibility and they even suggested I return the kits for free to them! they did not deliver what was promised in terms of set up or follow up service either. I feel like we were scammed out of over $18k for 3 kits. Beware. Now I'm working two jobs trying to pay off my Tentrr kits.

Saleesha B
Customer service is greatly lacking, ignored for 14 days and then the response was demeaning. Claiming I was upgraded, when I was given bait and switch without my consent. Great pictures, but misleading once you arrive. Pictures showed a sealed canvas tent, arrived to a makeshift cabin with no seals, gaps in the roof and flooring.
Ancillary items, such as wood has varying pricing online and in person. Prices way too exorbitant for what was offered. If you are going to pay outrageous prices go to companies like under canvas and not Tentrr! Dealing with all of the issues Tentrr's lack of professionalism,  feeling mislead after paying excessive amounts with no compensation was not the best experience !

Tom
Terrible Land Owner Support/Service
As a partner/property owner trying to work with Tentrr, a very, very frustrating and losing proposition. Can't get responses to attempted communication, email, etc., they did not deliver what was promised in terms of set up or follow up service. I feel like we were scammed out of over $10K with zero return on the investment. Beware.

HappyHost
Awesome addition to a homesteading lifestyle
We reached out to Tentrr to learn more about their business model. Their team was very thorough in explaining their services and the product they supply to create a fully-equipped campsite in a secluded area of the property.
They also advised us on how we could incorporate a number of existing things we do on the property into the camper's experience to enhance exposure to our products. They promised delivery and full installation by their team within 30 days. They had it completed in 25 days. The equipment was solidly built, the site came together flawlessly.
Our listing started booking within a week of going public, and we had campers the first weekend of being operational. What an exciting experience! Our guest loved it as much as we enjoyed having them. We've had a number of bookings since, and it's really been wonderful hosting on our land in this manner. Based on the seemingly dated reviews posted here, Tentrr has grown in an incredible fashion, with over 650 sites in over 35 states nationwide.

Anonymous
Stayed at a site a few years back and last year decided to put a campsite on my property. Took a while to get the campsite installed, but now that it's installed I love it. The campers that have came are great and respectful, the website is pretty straight forward but they're always improving it and the equipment is great- friends get to stay the night when I don't have campers. If you need anything, call their service line, they're pretty good at answering.

CampingGal
Weird to see all these bad reviews on here, my experience with Tentrr has been so positive! Last year I inherited 25 acres of land in upstate NY and had no idea what to do with it... Learned about Tentrr earlier this year and was set up to install in the spring. Install was super easy and Anna and Lauren were super helpful throughout the process. I've had six bookings so far and all of the campers have been such amazing people! Looking forward to the rest of the season!!

unimpressed
Terrible communication with no follow through...or follow up...sad :(
I wanted to LOVE Tentrr and was super excited to work with them this year as a camp-keeper. Sadly my excitement turned to discouragement and now I want nothing to do with them... One can only be told the same story with the same apologies so many times before becoming suspicious...

James
starting to feel like a scam
Started getting ready for a Tentrr platform to be set up on our land last Summer. When it got into the end of Fall, it was to late and tourist season was coming to an end soon. This spring I reconnected with Tentrr to get it ready for a setup for this spring/summer.
The rep from Tentrr said my package was being shipped and would be delivered by their contractor. They said it would be delivered by UPS tractor/trailer. I told them that there was no way they were going to be able to drive a 18 wheel tractor/trailer to our campsite. We live on a very small private dirt road. They insisted that the contractor would deliver it to our campsite. I said, ok let's see what happens. The tractor/trailer driver had to back down a paved road for a couple of miles as they are told they can't turn around in driveways.
So he barely gets it out of his truck and it is planted on the side of the road. It won't fit in my trailer or pickup truck, so had to tear it down piece by piece and load it up and drive it to my campsite by myself. It took the better part of a day to get it all moved. So there it sits next to our campsite getting rained on for the past two weeks. The company has not answered my emails and doesn't return phone calls. I am about to report them to the Better Business Bureau, for what good that would do.

Unhappy C
I received a postcard in the mail, offering us an opportunity to pay $1,500 to join the network. A "scout" was to come to our property to approve. The first one didn't show. After some emails, a second one did, indicated I'd hear back in a 2 weeks. It has been 2 months and now no response by email.
It seems like a bunch of kids are trying to run a company. They aren't doing it well.

Jimbo
Terrible website. This service is NOT ready.
Wasted 15 minutes of my time before I figured out that the reason I could not find a way to search other locations is because this service is only implemented for New York state at this time. Even if that is what I wanted, the screen objects bleed into each other and generally don't work right yet on this website. Tentrr, you launched your advertising waaay too soon on this. All you did was tick me off.