Tempurpedic Reviews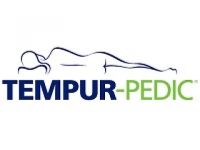 Tempurpedic is a company that designs and makes specialty memory foam mattresses that are intended to adapt to your body's unique shape, weight, and temperature to give customers the best possible night's sleep.
The company offers a wide range of potential mattresses for their customers, including the Tempurpedic Cloud, the Temper-Choice, Temper-Weightless, and many more. They also offer additional bedding materials, like pillows, bedding, and more.
How Does Tempurpedic Work?
According to their website, memory foam mattresses are designed to reduce pressure points. When pressure builds up on specific parts of your body, like shoulders, hips, and heels, your body shifts and moves during sleep to relieve this pressure. This is what is referred to as "tossing and turning."
In addition, this type of material is supposed to drastically reduce the motion that is transferred between two sleepers sharing a bed, so that you and your partner won't disturb each other in the night.&nbsp
&nbsp
Cost/Price Plans
Since Tempurpedic has a wide range of mattresses made from different types of materials with different types of features, and are available in different sizes, their products span a large price range.
Refund Policy
Tempurpedic offers a "90 Day Try Out," where their customers can get the mattress home and set up and sleep on it for 30 days. At the end of this month long trial, customers who are unhappy with their mattress at that time can choose to return it, unless they want to take advantage of a further trial period. Final decisions must be made and the mattress must be shipped back with 90 days in order to receive your refund.
No products besides mattresses are eligible for the 90 Day Try Out, though some of their other products do have warranties that protect customers in case of defects or other problems.
Customer Service Contact Info
You can contact Customer Service at their general telephone number, 800-821-6621, or by submitting questions or complaints directly to their website, and finally by sending them traditional mail at 1000 Tempur Way, Lexington, KY 40511.
Reputation
The reviews of Tempurpedic and their mattresses are very mixed, with some vocal customers "hating" their products, and others "loving" them. This is not unusual, as people have different needs and preferences for what they hope to find in mattress.
Is It Safe?
There does not seem to be any complaints regarding safety at this time.
Tempurpedic Alternatives
There are other companies that offer specialty mattresses, like BedInABox.com, that also offers memory foam mattresses, and Sleep Number, which is a different type of custom mattress intended to improve sleep.
If you have experience with Tempurpedic or their products, please leave your reviews below.
You may also be interested in
Tempurpedic Customer Reviews

Andrea T
Best mattress and customer service team!
We just purchased our second Tempur Pedic mattress from the South Windsor, CT flagship store and after trying another company 's TWO different recommended mattresses ( which were returned) we finally got the best night's sleep in 5 months! Both Barett and Samantha were extremely helpful and empathetic.
Barett listened to our needs and suggested we try the Proadapt medium. I have severe low back issues and I awoke this morning in no pain and both my husband and I soundly slept through the night! We highly recommend this store, their customer service team and certainly our new mattress.

Veronica O
Do not buy into the hype!
The customer care moron just tried to tell me my order of sheets was being held up because they are in their year end sale which is the biggest sale of the year. WTF?! Mattresses at Tempurpedic go on sale many times during the year, one is not better than the next.
This is a multi billion dollar company that can't handle the volume of their sales??? I hate any company that treats their customers as if they just fell off a turnip truck.. I won't purchase so much as a pillow case from this company ever again.
By the way, the mattresses are not up to the hype either! No mattress is going to change your life, or your sleep if it is new and firm stop believing the b.s. that the mulit billion dollar advertising companies are shoveling into your brain. You'll sleep just fine on a mattress from Costco, or any big box warehouse USA.