Tawkify Reviews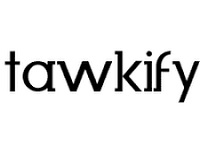 Tawkify is an online matchmaking company that uses human matchmakers to connect customers as well as helping plan and schedule their first date.
Users have the option to sign up as a client, in which case they are paired with a matchmaker, or to simply add their profile to the site's database, in which case they could be selected for a date with a client by the client's matchmaker.
How Does it Work?
The service advertises itself as the antidote to dating site fatigue.
This dating website is different from other dating services because it uses real matchmakers, and not confusing computer algorithms, to help you find singles in your area.
Here's how it works.
When you apply, you will complete a basic profile that will give your matchmaker an idea of who you are. This is a free screening that will be built out based on later interview questions and screenings with matchmakers.
Once you become a client, you'll be paired with a matchmaker. The matchmaker will take a detailed survey of your love life to help you find the best possible match for you. Then, you'll be able to enjoy a curated date with your match. You won't have to do any planning at all - you just need to show up!
Tawkify is available in multiple cities in the United States- thirty of them, in fact, including Los Angeles, Denver, Dallas, Boston, and more. It's available to individuals who are straight as well as those who are LGBT.
Are you interested in being a Tawkify matchmaker? You can do that, too. If you think it might be fun to help people find potential romantic partners, you'll have to meet a few specific guidelines.
For instance, you'll need to have good research skills so that you can examine competing dating sites. You will also be expected to have good intuition and gut instincts when it comes to relationships and human nature.
If you're qualified for this position, you can earn a matchmaker salary of about $100 per date.
It can take up to 10 hours to arrange a date, though, so you might only end up making about $10 an hour - something to consider if this is a career you want to do full-time.
Cost and Price Plans
It can be tough to find some of the pricing on the website. Much of the pricing model is based on the city you are in (it's not available in all locations, either) and what kinds of special offers and promotional services are being offered at a given time.
However, in general, a membership will cost you $99 per year for a client. Your profile will be included in the database pool but you will not get your own matchmaker. You won't get guaranteed dates, but you can be set up with a member if you seem like you are a good fit.
If you decide to be a Matchmaker Member, on the other hand, you will have to pay $500 a month plus the cost of the date. While this seems, at first blush, like a lofty fee for a dating service, keep in mind that it will entitle you to at least one date per month along with handpicked matches.
Online Customer Reviews & Complaints
Overall, customer reviews of Tawkify are positive. Customers like that all matching is personalized and done for you.
You don't have to swipe right in order to see results - They will handle all the details for you. It's a safe program to use, too, which is ideal for women members in particular.
The service will handle all the dates for you - all you have to do is show up. Sure, it can be fun to use some creativity in order to plan a fun, exciting date - but this can also get stale and is tough if you're busy and don't have a lot of time to plan things out.
Customer Service
Getting in touch with customer service is easy. You can contact the company by phone at (844) 494-7280. You can also reach out to the company at its main address in San Francisco, CA. The company is not BBB-accredited but has a positive A+ rating.
Competitors and Alternatives
When you're poring over dating app reviews, it can be easy to find yourself fatigued by all the options out there.
However, there are several programs that are similar to that you might want to consider. On your search, make sure you consider alternatives like It's Just Lunch, Three Day Rule, and The League.
Tawkify vs. It's Just Lunch - Both services operate in a similar fashion. As with Tawkify, the It's Just Lunch process begins with a "getting to know you" interview process. This is usually done over a phone call.
Then, your matches will be selected for you. As with Tawkify, matchmakers for It's Just Lunch really get to know you.
The difference between the two is that all dates on It's Just Lunch start with a low-pressure lunch date. Everything will be arranged by your matchmaker.
Tawkify vs. Three Day Rule - Three Day Rule is another modern matchmaking service. You'll create a free profile before the matchmakers work to find premium members who match your profile.
You'll be introduced to your match for free, a major benefit that this service has over Tawkify.
Tawkify vs. The League - The League is quite a bit different from the dating services we've already told you about. You'll give the app your preferences and the matchmakers will handle the logistics for you.
However, you'll go on three dates in nine minutes via mini-dates that you do over video chat in your own home. It's safe, it's fast, and it's convenient.
Is Tawkify Worth It?
Are you ready to have better luck with dating apps? If so, you might want to give Tawkify a try.
This dating app is worth a try if you're sick of striking out with all the other options, like Tinder and Bumble. It's affordable and a great way to meet new people.
If you have any experience with Tawkify or their service, please leave your reviews below.
You may also be interested in
Tawkify Customer Reviews