SweetieCathy Reviews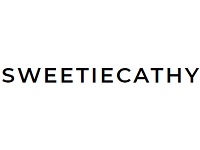 SweetieCathy is a Hong Kong based fashion brand that claims to sell affordable, stylish, high-quality clothing and accessories to meet various needs.
While they have a diverse range of products, their quality might not be up to standards. Here's what you need to know about this retailer.
What does SweetieCathy sell?
SweetieCathy sells products like shoes, home décor items, camping gear, fitness apparel, and pet supplies.
Their waterproof non-slip shoes are designed with an anti-slip outsole to help avoid falls. This choice of footwear can help prevent slip and fall injuries, particularly if you live in a climate with rain and snow.
Studies have shown that the use of anti-slip shoes can decrease accidents in slip prone workplaces like restaurants and hospitals. SweetieCathy also sells non-slip slippers.
Another interesting offering in their catalog is their Waterproof Tactical Shorts. Wearing tactical pants while participating in outdoor activities can help prevent injuries, optimize performance, and support comfort.
SweetieCathy claims that their tactical shorts are stretchable and have many pockets so that you can carry necessary tools and gear. The waterproofing is a notable feature and can help you stay safe and comfortable when adventuring in cold, damp climates.
Experts agree that when our clothing gets wet, we lose body heat more rapidly which can be dangerous. SweetieCathy's cashmere leggings are another item designed to help keep you warm in harsh climates.
The company also sells knee compression sleeves to be worn when active. Protecting your knees during exercise offers many benefits including preventing injury.
Notable home décor items from SweetieCathy include a vortex rug which creates the illusion of having a hole in your floor, cat lamps, and LED Meteor Shower Holiday Lights.
It appears that the store also carried a 2020 Christmas Ornament, which is no longer in stock.
Cost and Price Plans
SweetieCathy strives to be an affordable brand and their prices reflect this.
Their winter shoes range in price from $40.00-$60.00 while their cashmere wool leggings cost $38.96. The most expensive item in their home décor store is the cat lamp which costs $32.99.
Customer Service
If you need to get in touch with the customer service team, you can e-mail [email protected].
We should note, however, that while they claim they will respond to all inquiries within 24 hours, we discovered that many reviewers were unable to get a response from anyone.
SweetieCathy Customer Reviews
Unfortunately, Sweetiecathy has not been totally well-received by customers.
While their non-slip shoes and other products get positive reviews on their website, reviews on Trust Pilot and Facebook tell a different story.
Complaints about SweetieCathy can be broken down into four main categories: sizing, delivery, quality, and customer service.
Many customers complain that the size guides on the their website are inaccurate and led them to order the wrong item.
Customers were also dissatisfied with shipping/delivery times, stating that their orders took much longer than expected to arrive.
Others complained that the quality was not up to par and say that their items did not resemble the pictures on the website.
Finally, many had issues with SweetieCathy's customer service team, claiming that they were non-responsive and made returns impossible.
Where to Buy?
You can only order these products directly through the company's website.
The Bottom Line
We are unable to recommend SweetieCathy products as positive reviews for the company are few and far between.
If you order from SweetieCathy, you may be satisfied with your purchase, but it is far more likely that you will experience similar issues to those endured by other customers.
Therefore, we suggest that you shop elsewhere for your non-slip shoes, home décor products, and apparel.
If you have any experience with SweetieCathy or their products, please leave your reviews below.
SweetieCathy Customer Reviews

Mukesh K
Customer service Toll-free helpline 913-448-6067
BUYER BEWARE! WORST CUSTOMER SERVICE AND POOR QUALITY!
If I could give 0 stars, I would. They did not allow me to return their POOR quality item, even though the policy said I had 30 days.