Survival Life Reviews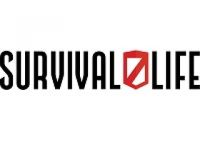 Survival Life is a company that provides its members with articles, newsletters, books, tools, and resources all focused on being prepared to withstand and survive any sort of natural or economic disaster people may find themselves in.
Right now they offering something called the "Free Credit Card Knife" to visitors who are willing to pay the minor Shipping and Handling cost.
How Does It Work?
Most of the information available on their website is free to browse and read, but they also offer items for purchase on their website for customers who may be interested.
The Free Credit Card Knife they are currently offering is described as having the size and weight of a credit card and can be unfolded in just a moment.
It has a surgical steel blade that is both durable and rust free, as well as a protective hand guard helps you grip and stops the blade from slipping and a built in safety sheath to prevent accidents.
Cost & Price Plans
The costs of the various items for sale at Survival Life will vary depending on what you are receiving, but the current offer regarding the Free Credit Card Knife is that all you need to pay is $2.95 Shipping and Handling.
There is no information regarding a free trial or potential future payments.
Refund Policy
According to their website, the majority of items they sell on their website come with a 45 day Refund Policy except in certain cases when items have a 60 day Refund Policy.
As for the Credit Card Knife, since it is free and the only costs associated with it are for Shipping and Handling, there does not seem to be any possible refund process for this item.
Customer Service Contact Info
There is an email address, [email protected], available for customers who need to issue a comment or complaint, as well as a traditional mailing address of 4330 Gaines Ranch Rd., Suite 120 Austin TX, 78735 and a phone number of 512-366-3332.
Reputation
Survival Life and it's Free Credit Card Knife both seem to have fairly positive reviews, with happy customers that don't seem to have much to complain about.
Is It Safe?
There does not seem to be any complaints regarding safety at this time.
Competitors and Alternatives?
There are many other websites out there that offer information on survival issues, but no others that seem to be offering a comparable product to the credit card knife right now.
If you have any experience with Survival Life or their products, please leave your reviews below.
You may also be interested in
Survival Life Customer Reviews