StudyKik Reviews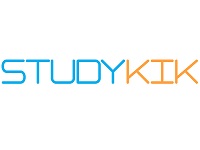 StudyKik states that their goal is to help universities and laboratories find the necessary volunteers they need for their clinical studies.
How Does StudyKik Work?
According to their website, StudyKik was created in order to help people running clinical trials not only locate volunteers but give them a quick and convenient way to sign up for their study.
Whenever you list your clinical trial with their company, StudyKik will begin posting it across their "robust social community," which includes Facebook, Twitter, Instagram, Pinterest, and other social media sites, as well as search engines like Google, Bing, and Yahoo.
The website says that as soon as you make the choice to list your study with their service, your ad campaign will be up and running within 24 hours of making your payment and each campaign will run for 30 days unless otherwise specified.
This website promotes studies in areas like Respiratory, Immunology, CNS, Cardiology, Endocrinology, Gastroenterology, Healthy Volunteer, Dermatology, Rheumatology, Urology, and much more.
If you are a potential volunteer, all you have to do to get started is submit your first and last name, email address, and phone number and they will begin alerting you to studies you might be interested in.
If you want to identify a potential study for your needs, you can enter your postal code, distance you're willing to travel, and the type of study you are interested in participating.
Cost/Price Plans
This website currently offers five different packages which are priced according to the number of posts you would like placed on StudyKik's "social communities."
Their website says that their customers can assume that each post will result in one to two patient referrals on average, though these numbers will change based on the type of study you are doing and the location of your study.
The Bronze Package provides a single post and is priced at $59 per month, while the Silver Package provides three posts and is priced at $209 per month.
Their Gold Package offers ten posts and is priced at $559 per month, and their Platinum Package offers thirty posts at $1,559 per month. Finally, their most expensive package is the Diamond Package, which offers sixty posts for $3,059 per month.
Refund Policy
This website actually does offer a Refund Policy, saying that customers who are not satisfied with their order are welcome to cancel it and request a refund within the first four days of their purchase.
The website does say, however, that in order to complete your refund request they will need a copy of your "proof of purchase," which is likely the order confirmation they first send you after you have submitted your purchase.
Customer Service Contact Info
Customers who would like to contact Customer Service with any questions, concerns, or complaints can do so by phone at 877-627-2509 or by email at [email protected]
Reputation
Unfortunately there does not appear to be any real reviews for this company at this time, though they are referenced in some articles discussing the success, or lack of success, experienced by companies that rely on social media to find reliable volunteers for their programs.
Competitors and Alternatives?
This is such a specific niche of business it does not appear that StudyKik has many relevant alternatives at this time, other than ClinicalTrials.gov, a website which hosts a database of all the clinical trials registered in the United States.
If you have any experience with StudyKik or their products, please leave your reviews below.
StudyKik Customer Reviews