Stellar Data Recovery Reviews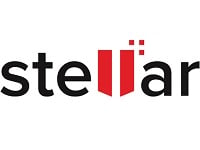 Stellar Data Recovery, found online at StellarInfo.com, is a company that states their goal is to create software that is committed to help regain lost data.
How Does It Work?
Most companies and individual users have experienced some form of computer data loss at some point, and it is a horrible experience that can often create a significant domino effect in troubles and problems.
This company says they want to solve the problem of data recovery with smart, simple software that provides data recovery, as well as system repair and optimization.
Their software category addresses a wide variety of potential data loss issues, which can include Disk Recovery, Mac Tools, Email Tools, Email Repair, Email Converter, Database Repair, File Repair, Windows Tools, Media Tools, Password Recovery, and variations of any of these.
Cost/Price Plans
Because Stellar Data Recovery does have such a wide variety of products that work for different particular problems and which work with a variety of different operating systems, their prices have a very wide range, from $39 to more basic software to $599 for more complex software.
Refund Policy
At this time, there does not seem to be any Refund Policy published on the general website, regarding potential returns or refunds.
Customer Service Contact Info
Customers who wish to speak with Customer Service about their questions, concerns, or complaints can do so by email at [email protected], by phone at 877-778-6087, or by submitting them directly to their website.
Reputation
Unfortunately there are so many different products produced by this company, and each has its own general reputation and standing, however generally speaking Stellar Data Recovery is well regarded in their industry.
If you have any experience with Stellar Data Recovery or their services, please leave your reviews below.
Stellar Data Recovery Customer Reviews

Q
Didn't work! Terrible business practices.
Didn't even deserve 1 star. The software didn't work. I asked for my money back and they said they can only refund half, which is totally unacceptable. Horrible business practices and treatment of good faith customers. Save your money and don't buy this software.

Tim
tech support for this expensive product is available only for a year. For two years after that you can PAY for support. After that you get NO support.
I paid for "lifetime" software but that means absolutely nothing! I don't get free upgrades and don't get support at all! So what does "lifetime" even mean? If means NOTHING!!
"We would like to inform you that we provide 3 year(1 year free and 2 year paid) support for any lifetime software. -
Deepadharshini M
Data Recovery Associate
Stellar Data Recovery"

Russell E
STELLAR DATA RECOVERY WORKED FOR ME
My daughter suddenly lost over 2000 photographs from her nano memory card, the pics were all of her new baby over a period of a year, she was devastated.
I searched the internet for help and suggestions. 2 different software programs were suggested, EaseUS and Wise data. Wise data ran for 28hours and found nothing. EaseUS couldn't even find the memory card.
In desperation I looked for a company to ask how much and was quoted up to £100 depending on what and how much data would be recover.
I then found Stellar Data Recovery, visited the site and decided to download the free. Downloaded and installed the software, it was extremely easy to use and within 2.5 hours found all of the pics and videos. As this was a free trial i could only recover 1gb of files and was offered to upgrade for £29 which I did. The password arrived by email some 5 minutes later, it was entered into the program and everything was recovered.
FANTASTIC PROGRAM,,, THANK YOU STELLAR

Ad M
I had a problem, while changing from windows7 to windows10, with my excel files. The message delivered by excel from office2015, that excel detected errors while saving the file. Based on reviews, the cure to this problem was Stellar Repair for Excel. The trial version indicated it fixed the bug, but when I paid to get the key, that key did not work. Even after getting a new key from the Stellar Infodesk. In the meantime, I download Office2019 and then using the latest excel, the problem did not pop up. Therefore, I asked to get a refund from Stellar, but you end up in an endless email exchange with them.
Conclusion, if they can not even release their codes by a key, the product does not qualify as a highly-rated cure for excel repairs.

Z R
UI is crap, didn't find my photos (yet a much less costly did in a fraction of the time, the program ran for 24 hrs hanging at 100% and then had to stop it after it scanned triple the amount of sectors that was actually on the drive. All the files it did find were corrupted (not so on the other competitors program) they do this so you buy the upgraded version of premium to "repair" the files.
Absolute crap show scam.

Donald N
Lying scammers give you the run around
Stellar offers a "30-day Money Back Guarantee" at the top of their homepage, but they would not give me a refund after 15 minutes, when I realized that their software was garbage, and still not after many emails getting the run-around with their customer service and technical support department when their app finished opening an OST after 10 hours on a high-end system to reveal a 1995 UI that was unusable on a HiDPI laptop display.
BitRecovery, a competitor's app that cost half as much finished the same job in 5 minutes (120 times faster!) and has much more functionality.

Carol P
VERY user Unfriendly. Once I finally figured out how to use the program, then it didn't work. NONE of my photos were recovered. I immediately wrote to the company requesting a refund. It literally took almost 20 emails back and forth with the company trying to convince me how wonderful they were, before they finally agreed to refund me. That was 2 weeks later.
In the meantime, I found a wonderful recovery program that was actually FREE and did the job amazingly quickly.
Purchase Stellar Data Recovery at your own risk.

Drew V
I purchased Stellar's Video Repair Software yesterday after the Demo said it could repair my corrupted video file. Once I got a software license, I discovered the software did nothing at all.
Then when I contact customer support they said they are not responsible, citing exceptions for their repair software stated nowhere in their advertising and product information. It's outrageous. Misleading/Fake software. No refunds.
Stellar is a company with slick marketing pushing fake software. Stay away from this company. I wish I did.