Starface Hydro Stars Reviews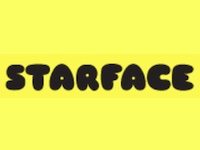 There is never a good time to get a zit on your face or to deal with acne breaking out. So many things can cause unfavorable skin conditions, including stress, lack of sleep, poor nutrition, and bad skincare.
However, there are products on the market that can make it easier to get rid of these annoying intruders. Some of these items include creams, cleansers, toners, and moisturizers. Additionally, a new option is making an appearance in the form of a sticker, or bandage, that affixes to your skin. But what are the Starface Hydro-Stars results - do they work?
Products
Created by the former beauty director of Elle.com, Julie Schott, and previous head of innovative ventures at Hudson's Bay Company, Brian Bordainick, Starface was created to help normalize the subject of acne. They sell a variety of products aimed at helping sufferers to diminish their dermatologic breakouts. Some of their most popular items for sale include:
Hydro-Stars
Space Wash
Exfoliating Night Water
Cloud Face Cotton Puffs
Lift Off Pore Strips
Moisture on Mars
All of their items are vegan and cruelty-free. They are created without parabens and not tested on animals. Additionally, all of their packaging is recyclable.
How Do They Work?
Each hydro-star is hydrocolloid-based, meaning that they retain moisture and contain a mixture of compounded natural polymer particles. To use, you apply one of the stickers to the affected area and let it sit for several hours.
The recommended period of time is six hours for the most effective treatment. Although you can leave the patch on for a longer duration, it is best not to leave it for more than ten consecutive hours.
Over the duration, the hydrocolloid ingredients will remove the fluid behind the pimple and it will decrease in size. The moisturizer included will seep into the skin to get its condition back to prime.
What Ingredients Are In Starface Hydro-Stars?
The technology behind the acne-reducing star stickers in hyrdrocolloid. This compound utilizes a myriad of natural polymer particles. Per Science Direct, those include:
"Hydrocolloids are hydrophilic polymers derived from a number of different sources including plant (e.g., locust bean gum, carrageenan, pectin, starch), animal (e.g., chitosan), microbial (e.g., xanthan gum), or chemical modification of natural polysaccharides (e.g., carboxymethyl cellulose), and generally possess many hydroxyl groups and may be polyelectrolytes."
Cost and Price Plans
Your initial cost of Starface Hyrdro-Stars will come with 32 stickers and a carrying case. The purchase price through the Starface website is $14.99. To purchase a refill of 32 additional stickers, the cost is $10.99.
You can purchase both items on a variety of subscription periods.
Hydro-Stars with Case: $13.49 charge in 1, 2, and 3 month durations
Hydro-Stars Refill: $9.89 charge in 1, 2, and 3 month durations
How Is The Customer Service?
Starface offers various methods of contact via their website for customer service needs.
Email: [email protected]
Text: plzhelp to 28398
They also offer an online chat feature.
The reviews that are customer service oriented are split 50/50 in terms of the quality. Some customers state that assistance was given promptly and without issue. Others state that they never received products, could not get an answer from customer service, or non-resolution of the issues they were having.
Online Reviews Customer Reviews/Complaints
Starface has several third-party reviews online. Through Google Reviews, they have a 4-star average. Target provides them with a 3-star rating. Their own personal website has an average rating of 4.7 stars.
Another popular review site awards the company a 3.2 star rating with several customers complaining that the product did not work for them. Additionally, several customers felt that the product didn't offer anything more than other pimple patches on the market and had difficulty with returns.
Competitors and Alternatives
Acne stickers are quickly becoming commonplace with dermatology treatments. Outside of Starface Hydro-Stars, there are others available for purchase. Some of the most similar competitors are:
Starface vs. Mighty Patch: Mighty Patch is a more highly rated option than Starface, although they use the same ingredients. The company offers more than one package size for purchase.
Vs. Peace Out: Peace Out offers several products outside of acne patches. They have a higher price point, but are gluten free and highly rated. Peace Out also uses additional materials on top of the hydrocolloid technology, including aloe vera, vitamin A, and salicylic acid.
Vs. Cosrx: Cosrx has the highest rated reviews out of all the products, and also the lowest cost. They also utilize the hydrocolloid method, with no additional ingredients. Their packages come with three different sizes, which allow for more coverage during breakouts.
Where To Buy?
There are limited outlets where you can purchase Starface products. You can purchase Starface Hydro-Stars on their company website, as well as at Target.
Additionally, you can find limited edition designs, such as their Hello Kitty patches, on Ebay. Unlike its competitors, you cannot find Starface on Amazon or at Walmart.
Is It Worth It?
The appeal of the product is its small size and simple instructions. This type of acne patch is similar to blackhead strips that many brands offer. Although there are not any before and after photos to provide evidence of its effectiveness, there are many positive reviews of the results that it provides.
We appreciate the natural ingredients that the patches comprise. The quick and effective treatment that the hydro-stars provide is helpful for those of us who are on the go frequently.
Although there are other, similar products on the market that are more highly rated, we do think that Starface Hydro-Stars are worth it. Just like certain products work on specific individuals, the same can be said for acne patches. We think that Starface Hydro-Stars will be beneficial for many people suffering from breakouts and the spontaneous pimple.
You may also be interested in
Starface Hydro Stars Customer Reviews

JaneF
Do Not Order From Starface - They Do Not Dispatch Items
Terrible company - I ordered several products for my daughter but despite numerous emails and attempts to chase on Chat, I received nothing. My daughter was heartbroken but Starface didn't care and just wouldn't dispatch my items. Now I have to start the process of trying to get my money back which I'm dreading.