Standard Process Cleanse Reviews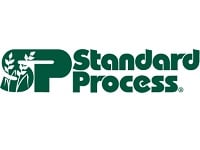 Standard Process Cleanse is a detox product from health and wellness company Standard Process which provides customers with a 21-Day Purification Program for cleansing their bodies.
How Does It Work?
According to their website, living in modern day society means being constantly exposed to different toxins and chemicals which can build up in your body and adversely affect one's health and wellness.
The goal of the Standard Process Cleanse 21-Day Purification Program is to support the body's natural toxin metabolism process so that you can purify and nourish your body, as well as help maintain a healthy body weight.
Customers who are wondering whether this is a good cleanse program for them can take their Toxicity Questionnaire, which will help assess your potential need for their program or other MediHerb products. You can also print the results and take them to review with your doctor.
Ingredients and Side Effects
Unlike many other cleanse programs, the Standard Process Cleanse includes lots of fresh vegetables and fruits for the first ten days, with select proteins added on day 11. It also includes a selection of supplements intended to help your body remove naturally occurring toxins.
The website says that two of the main affects you will experience will be an increase in urination and bowel movements, which is a natural effect of purifying your body.
Also, in some "rare cases," customers may experience a "throbbing sensation in the head, generalized aches, itchy skin, rashes, or fatigue." The website says these are normal and should only last a day or two.
The website is also very clear that people considering this cleanse will want to speak to their doctor or physician before beginning, especially if they have any kind of existing medical condition or regularly take any kind of prescription medication.
Cost & Price Plans
Once you've done the Questionnaire, you can choose from their wide selection of purification kits, which take into consideration your personal preferences.
Though the kits may be priced differently depending on which you choose, each kit will contain:
1 bottle of SP Cleanse® capsules for purification
1bottle of SP Green Food® capsules for phytonutrients
2 containers of SP Complete® or SP Complete® Dairy Free powder for nutritious supplement shakes
2 bottles of Gastro-Fiber® capsules or Whole Food Fiber powder for fiber support.
Refund Policy
This website says that they do provide their customers with an opportunity to return products, as long as they first contact their Customer Service team and receive a Return Merchandise Authorization (RMA) number.
This number must be visibly printed on the outside of the shipping box or mailing label.
Your RMA number must be requested within the first 30 days from the date of purchase, and you must be able to provide their Customer Service team with the product name, invoice number, reason for return, and its "Best Used By" date.
All products must be returned unopened and in their original containers, and all returned products will be assessed a 20% processing fee.
Customer Service Contact Info
Customers who would like to contact Customer Service with any questions, concerns, or complaints can do so by phone at 800-848-5061 or by email at [email protected]
Reputation
The concept of "cleansing" is actually very controversial and most doctors and health care providers routinely advise against this process, as they say your body is fully capable of "cleansing" itself with its own natural processes.
When it comes to using cleansing programs for weight loss, it still isn't recommended, as most of the weight loss comes from water weight and extreme calorie reduction, and any weight lost tends to be put back on immediately once people resume their normal lifestyles.
If you are someone that is interested in doing a cleanse anyway, this cleanse does appear to be fairly highly regarded, especially because people are allowed to eat whole vegetables and proteins throughout the diet.
However, this doesn't mean that this cleanse was easy – the first part of the diet is very restrictive and requires significant amounts of discipline in order to be successful.
Competitors and Alternatives?
Certainly there are many different cleanse programs on the market, but they all suffer from the same complaints and concerns as mentioned above.
If you have any experience with the Standard Process Cleanse, please leave your reviews below.
You may also be interested in
Standard Process Cleanse Customer Reviews