Squadhelp Reviews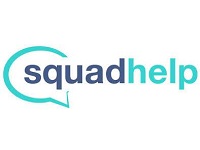 Squadhelp is a company that says they can help you and your business find the help you need with all naming and logo projects using freelance creatives from all over the world.
How Does Squadhelp Work?
According to their website, hiring a professional branding agency to help you with logos and naming needs can be incredibly expensive, making it cost prohibitive for many new businesses and startups. The creators of Squadhelp.com wanted to provide an alternative.
To get started, you will purchase the package of the type of contest you want to hold and then prepare a project brief that explains to the freelancers what you are looking for, including the type of project like Naming, Logo Design, Taglines, Web Design, or Web Development.
Contest holders will begin getting results within 24 hours from thousands of freelance creative workers from all over the world. Their website says they currently have more than 30,000 freelancers signed up on their website, competing for projects. &nbsp
&nbsp
Once you've selected a winner, Squadhelp will be responsible for handling all awards to the contestants. Contest holders that award a winner within five days of the contest closing will receive a credit that equals 10% of the package price you paid for the contest, which can be applied to any future contests.
Cost/Price Plans
Currently there are three different contest packages available for purchase, beginning with their Bronze Package, which starts at $199. This cost includes the price of listing your contest and the prize that will be given to the contest winner.
They offer a Silver and a Gold Package as well, which provides additional features like premium contest listing, Non Disclosure Agreement, Trademark Search, Search Engine Privacy, Invitation Only contests, and more.
Refund Policy
Customers who purchase a Gold Package and are not satisfied with their results will be eligible to request a refund within three days of the end of the contest, as long as you are able to meet their requirements.
These requirements state that contest holders must have rated 50% of their entries and have provided sufficient feedback to the contestants while the contest was active, and your contest cannot be Guaranteed.
Listing Fees will be non-refundable, however, so customers who have purchased a $399 Gold Package will only receive a refund for $200. And though you cannot get refunds for your Bronze or Silver Packages, you can get a complimentary extension of timeline if you receive less than the suggested number of entries for the contest.
Customer Service Contact Info
Customers can contact their Customer Service team to discuss any questions, concerns, or complaints by phone at 844-447-7823 or by email at [email protected]
Reputation
There are not very many reviews available for this company at this time, but of the few that are available, it seems as though this company has a good reputation and that people tend to really like the service and the results they get from this website.
Competitors and Alternatives?
There are many other freelance companies out there, but most of them simply ask that you hire a single person for a single purpose, while Squadhelp promises that you get submissions from hundreds or even thousands of works across the world.
If you have experience with Squadhelp or their services, please leave your reviews below.
You may also be interested in
Squadhelp Customer Reviews

Mike R
Over Promised, Under Delivered
UPDATE ON BELOW (changed from 1 to 3 stars): After a bunch of just saying "sorry, can we give some of your money back for you to remove your reviews" (I wasn't interested), the founder called me and offered to apply my previous payment to a "managed contest" to get me a better result. Ultimately, it did not work for me, but I really appreciated their willingness to do this, and so I improved my rating on this review. This is the email I sent my consultant this morning:
"Hi Grant, unfortunately, I just don't think the naming process is working for us. The alternatives developed so far are just not really close to what we will be enthusiastic about, and I am confident we will be able to develop a name we like internally (as difficult as it is), as we did previously. You may be right that the names are all "fine and usable" even though we don't "like" them, or it's just that the fact that we didn't think of them ourselves; nonetheless we DO want a name we genuinely like. I appreciate the effort very much, but I don't want you to invest any more time. I know you've helped many many customers successfully, I just don't think I'm a good customer. I'll change the reviews I wrote to acknowledge your efforts, which I do sincerely appreciate."
I followed the site's instructions, spending quite a bit of time specifying exactly what I needed, and I even paid extra to get "only their best tier one creatives". Then I was in inundated with 500 potential firm/domain names, 90% of which did not meet the basic required criteria the site had asked me to so carefully think about and articulate. I spent a ton of time giving feedback as the site told me to do, and in the end literally not one suggested name was even close to what we needed. I felt that most of what I was getting were "recycled pet names" the "creatives" had thought of and were trying to get someone to buy, rather than names developed for my business. In the end the experience was a waste of time and money. As a contrast, I used 99Designs for our logo and I was happy with the experience and gladly paid the contest winner 2x what I had offered to pay the squadhelp contest winner.