SpyFly Reviews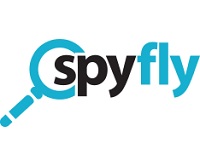 You may also be interested in
SpyFly Customer Reviews

Disgusted
I was googling myself to remove incorrect/outdated information and found two inaccurate former addresses right out of the gate. I contacted them to remove all of my info, and they did - and sent me a snarky confirmation letter calling me by my middle name (which I have never gone by in my entire life), saying they'd remove all of my "aliases" too (I have none), and if I get any more 'infractions' (none there either) they'd have to put them up on their site. That's not the worst of it...I've had my current email address for almost 10 years w/no problems w/spam, and since that day I contacted them, I'm being bombarded with 30 PLUS PORN SPAMS DAILY and I'm going to have to change my address. That site is a toilet.

R. S
Ordered a report on an old flame that I lost touch with many years ago.
All the information I received was old and no longer valid.
Don't waste your time!!!!!!

Rebecca P
This service was very helpful to me during a job interview search, as well as ongoing monitoring of a family member to help them.
I highly recommend this service if you are a victim of fraud, job hunting, going through a divorce, etc. It gives you all the necessary information.

Ginny A
I took Spyfly to see what it had reported about myself. I in the past have been a Fraud & Indenity theft & this showed me that everything about me had been reported correctly. I would recommend it to anyone.

Ma L
I like spyfly because I want to be aware of where the criminal are located. I actually found my mom after 12 years by using spyfly. Thank you!

Sarah L
Overall, I was very satisfied.
It was accurate information. I was initially looking for myself. I had to cancel the membership but I really appreciate how the service is so upfront and the customer service is very honest. Overall, I was very satisfied. If I had been talking to another company I probably would have been talking to a robot. It's convenient for the customer because I work on weekdays and don't always have time to call. I like that.