SpotHero Reviews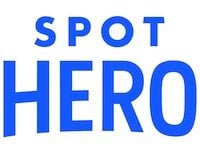 SpotHero is a mobile app that aims to help people in busy cities and metropolitan areas find the closest open parking spots at prices nearly 50% off published rates.
How Does It Work?
The SpotHero website says that customers can either visit their website or their mobile app to find available and affordable parking spots in the location they need to go at the time and date when they need to be there.
The website states that they have established partnerships with all kinds of different providers of parking, whether parking garages, guarded parking lots, unsecured parking lots, and even private spaces which can be rented out by owner.
When you submit the information you need to find a parking spot at your chosen location and time, the website or app will provide you with a variety of options and allow you to choose the one which works best for you.
Mobile Options
At this time SpotHero provides a free mobile application downloadable on both iOS and Android devices.
This app can be used to receive mobile only rate specials, directions provided directly to the spot they have reserved, and the ability to book a spot with just three clicks.
Cost/Price Plans
As mentioned above, the mobile application is free to download, and the prices you pay for your parking spot will vary depending on your city, the date, the time, the event you may be attending, the location of your spot, and many other variables.
When you search for available spots and rates, you will be shown a map with published rates. These rates are not per hour but are for the entire parking time you have submitted for your reservation.
As you change your times, the rates themselves will change. And, as mentioned before, the website promises rates that are up to 50% off published rates.
Refund Policy
SpotHero provides more of a Cancellation Policy than a Refund Policy, stating that customers who cancel their reservation more than 24 hours before the time of the reservation will receive a full refund of the money they have paid.
Cancellations made less than 24 hours before the time of the reservation will unfortunately not be eligible for any refunds of the money they have paid.
This is likely due to the agreement they have with the people and companies that provide their parking spaces – this agreement is why customers are able to reserve these spots at such a significant discount.
Customer Service Contact Info
Customers who would like to contact Customer Service with any questions, concerns, or complaints can do so by phone at 312-566-7768 or by submitting them directly to the website through their Send Us a Message link.
Reputation
Though there are not many reviews available of this website from general customers, there are many reviews of this company from the mobile application provides and these reviews are extremely positive.
In general it appears that people are very grateful to have some sort of answer to the frustrating parking situation they encounter in their city, as well as having an option that gives them the ability to make potentially expensive parking more affordable.
Competitors and Alternatives?
There are many different websites that specialize in trying to help people find parking in areas where parking is at a premium, as well as other parking mobile applications, including ParkWhiz, so customers looking for an alternative to this site should not have a problem.
If you have any experience with SpotHero or their services, please leave your reviews below.
SpotHero Customer Reviews