Spinn Coffee Maker Reviews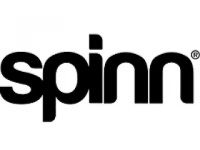 The Spinn Coffee Maker, found online at Spinn.com, promises people convenient, high quality coffee without the waste that has recently become common in the home brewing industry.
How Does Spinn Work?
According to their website, there hasn't been much innovation in at home coffee brewing since the invention of the individual brewing cups and their companion coffee makers.
Unfortunately, not everyone has been thrilled with this new change, some because they don't believe that the ground coffee in these cups produces the best quality coffee, and others because this particular home coffee movement has resulted in a significant amount of waste.
The creators of the Spinn Coffee Maker decided it was time for a new innovation in home coffee brewing that could provide home coffee makers with exceptional quality coffee and a significantly decrease in waste. To do this, they created a coffee maker that provides an "all-in-one" experience.
Unlike most coffee makers, their machine takes whole beans and can grind them and use them to brew a variety of different kinds of coffee in a variety of sizes. When your cup or carafe is done, the website says that all customers will be left with is a collection of dry used coffee grounds, which some reviewers have pointed out can be used for other functions.
Finally, this coffee maker also connects to a mobile application that you can download onto your phone or your tablet, making it possible to begin your brewing process from outside of the room, have your machine notify you when coffee beans are low and need to be re-ordered, or help you remember the specific settings you had in place when you had that "perfect" cup of coffee, so you know you'll always be able to make it again.
Mobile Options
Currently Spinn Coffee Maker does provide their members with a free downloadable mobile app for either iOS or Android devices.
Cost/Price Plans
There are currently three different models that customers order. Their Original Coffee Maker is priced at $799, the Original Plus model is priced at $965, and the Original Pro model is priced at $1299.
The Original model comes with $50 in coffee credits, the Plus model with $100 in coffee credits, and the Pro model with $200 in coffee credits, which are credits you can use to purchase coffee from the curated roasters available in your Spinn mobile application.
After years of anticipation, the Spinn Coffee Maker finally began to ship, but seems to be on backorder currently, with the company stating the first coffee makers will ship in winter of 2021.
Refund Policy
The Spinn website says that customers who purchased their products directly from Spinn or an authorized Spinn dealer may return them under two different circumstances.
First, all products are eligible to be returned within one year of the original shipment date if they have any kind of a defect, or they can be returned within the first 45 days of the date of original shipment for any reason.
Customers will want to contact their Customer Service team for full return instructions if they believe that they will want to return this product.
Customer Service Contact Info
Customers who would like to contact their Customer Service team with questions, concerns, or complaints can do so by email at [email protected]
Reputation
Because this product is not yet available on the open market, there are not any customer reviews available yet. There have been some reviews of this product available in technology magazines and websites, however, and these have been very positive and enthusiastic.
It seems that the highest praise for this coffee maker doesn't have much to do with its smart features, though those are mentioned and appreciated, but has more generally to do with the fact that this coffee maker is able to handle the entire process of making high quality coffee from beginning to end, with very little waste.
Since this company does not appear to provide much information regarding refunds for pre-orders at this time, customers may be willing to wait until this machine actually ships and customers are able to provide their first person feedback on how this coffee maker actually performs, though that will mean that you will lose the pre-order discount.
Competitors and Alternatives?
There are obviously many different coffee makers and espresso makers available on the market, many of which are beginning to branch into "smart" applications as well, so if the Spinn Coffee Maker does not meet your needs for any reason, there are likely to be other, more suitable machines available.
If you have any experience with Spinn Coffee Maker or their products, please leave your reviews below.
Spinn Coffee Maker Customer Reviews

Veronica R
Poor quality coffee maker and overpriced
The Spinn coffee machine is very sensitive and received errors since day 1. We purchase in June 2022 and now the machine will grind coffee but will not make it.. After only 4 months of usage! Spinn says you have a 1 year warranty but they will not refund your money. I have purchased Keurigs, Breville, Cuisinart, Philips and they all stand behind their product.
There is a reason they ONLY give a 45 day refund! Very disappointing and will never buy another Spinn product. Do not waste your money on this overrated expensive coffee maker. Went with the wrong brand/company!

Sara
We purchased a Spinn, we waited 6 months for delivery. It made coffee consistently for about two weeks. Then we had to send it in for repairs. Issue was not fixed, and they do not refund.

Holly
I have tried to get the coffee not to taste bitter. New bags, everything…I spent way too much money on this machine and can not call customer service because they do not have a phone line.

DolEm
Looks pretty - hit and miss on coffee quality. Going to the dump.
Looks lovely, the convenience of the app is great. There is one big challenge .. it is totally hit and miss as to whether you get a good cup of coffee or not. It is a highly sensitive machine, needs to have the drain or grinds container emptied after every 2 cups. But, even with the same setting every time, sometime it can be a great cup, other times it can be like dishwater.
Unfortunately, I stuck with this beyond the 45 day return window and I'm guessing there's nothing technically wrong with the machine.. it just doesn't give good coffee consistently .. it's going in the trash .. an expensive lesson.

Fletcher J
Going on year 5 and still waiting to receive a coffee maker that I paid for in 2016

Animas
Waited for years and don't like the coffee
Waited for years and don't like the coffee. I'm actually really surprised I don't like the coffee. It doesn't taste very good.

Ron B
I pre ordered my coffee maker nearly 2 years ago and all I get are offers to buy coffee beans. They have found time to move into larger offices but have not been able to manufacture and deliver a coffeemaker as promised. I requested a full refund last year and was told I had to contact their customer service but did not get a reply back from them nor have I received a refund. presale is a great idea to help raise money for manufacturing a new product BUT they cannot take your money and not deliver. I will be reporting this to Consumer Affairs, and they should request the Attorney General look into this company.

Joseph K
I think it's all a scam. I ordered my coffee over a year ago and all I received were notices of redesigns. Definitely wasn't happy. Called customer service and threatened them with calling the consumer complaints division of my state. They quickly refunded my credit card. Think of hundreds of thousands of deposits at $400. adds up to millions that they are doing what with???
SCAM

Pedro
Since September or October 2016 I placed an order for the Spinn Coffee Maker, as an early order we were told that the machines would be received by January 2017. As of today, April 17, 2017 the coffee maker has not been received. Please note that the company charged my credit card when the pre-order was made. I would have assumed that the item would have been shipped by now and I would have made my 1000 cup of expresso coffee.