SpecificBeauty Reviews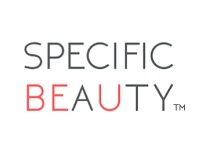 Specific Beauty, found online at SpecificBeauty.com, is a new line of skincare products designed specifically for women with multihued skin tones promises the ability to give people brighter, smoother, and more even toned skin.
How Does It Work?
According to their website, Dr. Heather Woolery-Lloyd made history when she was appointed the director of ethnic skin care at University of Miami, heading the country's first official cosmetic ethnic skin care department at a major university.
Since then, most of the country's doctors refer their most difficult cases skin of color and hyperpigmentation to her clinic.
Dr. Heather created Specific Beauty because she believed that in order to achieve your best skin, you must take a multi-faceted approach to skincare, especially when dealing with melanin-rich complexions.
The melanin that's responsible for ethnic skin tones also gives skin unique needs and concerns that are not addressed by many other skincare brands.
Specific Beauty uses what they call MelaTone Therapy, a comprehensive daily skin care system that meets the unique needs of women with skin of color. Every product in their line is infused with botanical brighteners, a synergistic blend of exfoliators, and skin-calming agents to help reduce the appearance of dark marks.
Cost & Price Plans
This company currently offers three different bundles of their products available for sale at this time. First, their Live Even Brighter System is priced at $29.95 and includes a 30 day supply of their Advanced Dark Spot Corrector Pads and their Intensive Skin Brightening Serum.
Customers can also choose to purchase the Radiance Renewal System for $39.95, which includes a 30 day supply of their Advanced Dark Spot Corrector Pads, the Intensive Skin Brightening Serum, the Daily Gentle Cleanser, and the Radiance Repair Night Treatment.
Finally customers can also choose to purchase the Fast & Flawless Collection for $49.95, which includes a 30 day supply of their Advanced Dark Spot Corrector Pads, the Intensive Skin Brightening Serum, the Daily Gentle Cleanser, the Radiance Repair Night Treatment, the Replenishing Moisture Complex, and the Lighten and Brighten Eye Cream.
Regardless of which package you choose, all customers will receive free bonus gifts of their Active Radiance Day Moisture SPF 30 and their Accelerated Dark Spot Corrector.
It is important to note that whichever package you buy, customers will automatically be enrolled in an autoship program that will continue shipping their customers a new supply of products every four weeks and re-charging their credit card to do it, until customers specifically call and cancel their enrollment.
Refund Policy
This company does say that customers will be able to return their products for a refund within the first 60 days from the date of their order.
Customers will want to ensure that they call and cancel their auto-ship enrollment in the meantime, otherwise the products will still be shipped to you and you will continue to be charged for them.
Customer Service Contact Info
Customers who would like to contact Customer Service with any questions, concerns, or complaints can do so by phone at 800-976-7812 or by email at [email protected]
Reputation
As this is a somewhat new product line, there are not many reviews of these products at this time, but the reviews that are available currently do appear to be positive and enthusiastic.
Customers will want to be careful of their autoship program, however, and make sure that you take the time to cancel and manage the ordering of your own products in your own time if you do not want to be regularly charged for new products without notice.
Competitors and Alternatives?
Though it is true that customers with multihued skin tones have a significantly harder time finding skin care products that are designed with your needs in mind, there are other options and products available that are either made with these skin tones in mind or are made in order to be applicable for all skin tones.
If you have any experience with SpecificBeauty or their products, please leave your reviews below.
You may also be interested in
SpecificBeauty Customer Reviews

Karen W
Last night Feb. 11, I told my husband that he needed to drive me over to Target ASAP to pick up the Specific Beauty Kit(The Daily Brightening 5-piece Kit),as the Store Clerk informed me over the telephone that there was only "One" Kit left.
Exhausted from an earlier errand that day, I tried the Kit first thing in the morning. After just "One" application, I can't stop running back and forth to look at myself in the mirror. Yes, my skin is actually "GLOWING"!!, and I can't believe how "GOOD" it feels!!
Dr. Heather, my husband is going to become very "jealous", because now I have formed a "2nd" Marriage with your product. Your Timing is just right for us people of "Color".
Thank you, Thank you, Thank you!!!
K. White
K