SolutionInn Reviews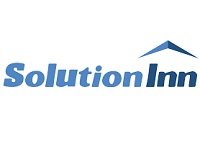 You may also be interested in
SolutionInn Customer Reviews

Chris M
Review by a retired Tutor
I am a retired teacher, had nothing to do and missed my students . After retiring, I started looking for online options and came across Solutioninn. At first I didn't understand, but by contacting customer support they were able to guide me through. They told me I could select my time and pricing. I was excited to start again by doing what I love the most. Months later, I now have regular students that seek my help.

John P
Fraud website with copied solutions. Do not waste money on solutioninn.com and complaint it everywhere you can.>>>>>>>>>>>>>>>>>>>>>>>>>>>>>>>>>>>>>>>>>>>>>>>>>>>>>>>>>>>>>>>>>>>>>>>>>>>>>>>>>>>>

650station
2 lines answer for long question (a) and (b). Bad answer
Theis website is realy bad and does not have real solutions. Do not ues this website take it from me.

Riyad S
Not satisfied by their product, bought 2 solutions from solutioninn.com and they appear to be copy and paste, not real solution to my problem. Not recommended at all.

Amit A
Solutioninn.com is a SCAM, stay away
Very bad experience with solutioninn.com, my project got delayed, no refunds and I got very poor grade because of this. For my second project I used someone from liveperson and it was much better. I recommend to all my fellow students to stay away from this scam (solutioninn.com) when I did some research on the web, it appears that they have a fake website, fake address and contact. STAY AWAY

Andrew R
Solutioninn.com - Really Helpful.
I was just wondering for the assistance of professional expert, since I'm a student of Computer Sciences and have some difficult courses as well. It's very difficult for me to understand the difficult concepts/courses alone. So I joined Solutioninn.com as a client and hired one of its online experts. She helped me understanding all the difficult concepts and courses. She explained everything I needed, step-by-step. She didn't only provide the solutions of my problem but also taught me how to come up with these solutions.
Now I'm relaxed and prepared for my examination with full of confidence. I'm not worried at all regarding difficult problems. I'm really very thankful to Solution Inn and definitely the Expert who really helped me out. I'd recommend all students to consult with online experts at Solutioninn.com for better understanding of difficult problems/courses.
It's really very user-friendly. Just Sign Up and Post your Question/Problem so that the experts can contact you for assistance. Then, you'll have the option to select one or more experts to assist you with you courses/problems. You'd mutually decide service charges/fee before hiring an Expert. You'll Love it after using.