Smart Money Secret Reviews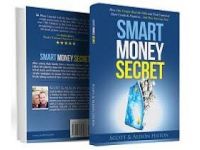 The Smart Money Secret, found online at CreditSecret.org, is an innovative new type of credit repair program created by Jay Hannon which promises anyone a way to successfully raise their credit score in just 30 days.
How Does It Work?
Most people understand how easily and how quickly a credit score can be damaged, simply by missing a single credit card payment or by getting sick or injured and racking up medical bills which are expensive and difficult to pay.
This can quickly become a difficult hole to get out of, with late fees, higher interest rates, double payments, and other issues which can further exacerbate finances, resulting in lower and lower credit scores in a short period of time.
Jay Hannon, the creator of the Smart Money Secret, says that he worked in the debt and collections industry for years, always feeling awful when dealing with these people who were so seriously struggling. After he left that job, he decided that he could help people, using his unique knowledge of The Fair Debt Collection Practices Act (FDCPA) and the Fair Credit Reporting Act (FCRA).
With this knowledge, he says he can give people 11 simple words to tell creditors and credit agencies in order to get their negative accounts pulled from their credit report and to raise their credit score more than 100 points in just 30 days, without filing for bankruptcy, paying outrageous fees, using a traditional credit repair service, or even having to speak to your creditors yourself.
Cost/Price Plans
CreditSecret.org says that they know that while they could sell this program for hundreds of dollars, they also know that the people who need it the most will require the price to be more affordable in order to take advantage of it. Because of this, they have priced their program at just a one-time fee of $49.
It is important to note that when you purchase this program, you are automatically enrolled in their Smart Money Club, which is free for the first 30 days but will be $19.97 per month after that, charged continuously until you decide to cancel. Customers are welcome to cancel at any time simply emailing their Customer Service team.
Refund Policy
The website says that any customer who isn't satisfied with this program within the first 30 days of the date of purchase should send then an email, and their Customer Service team will immediately cancel your order, provide you with instructions on how to return your book, and then refund "every penny of your purchase."
Customer Service Contact Info
Customers who would like to contact their Customer Service team with questions, concerns, or complaints can do so by phone at 877-215-6015, by email at [email protected], or by submitting them directly to their website through their Contact Us link and clicking Submit a Ticket.
Reputation
There are a number of serious questions and concerns about this program that deserve to be considered closely by any prospective customer. First, Hannon says that this program is not be used by people who simply want to defraud credit companies in order to continue making charges that they can't afford to pay.
However, he then claims his greatest success story is about how he helped an out of work actor get rid of his credit card debt and raise his credit score so high that he was able to purchase a Maserati.
The fact that this story makes no sense at all doesn't seem to matter to Jay Hannon. First of all, an unemployed actor working as a part time salesman doesn't just need a good credit score to purchase a $100,000 car, he also needs proof of income. And even if this story were true, it's unclear how successfully getting an out of work actor a Maserati could be seen as a responsible success story for credit repair.
The truth is that there are hundreds if not thousands of books, websites, and financial advisors who work to provide people with an understanding of how to successfully repair their credit, and it seems unlikely at best that this one guy who worked at a collection agency was able to find a credit repair solution that has eluded everyone else in the financial sector.
To make matters worse, if you actually go to the CreditSecret.org website, you'll see a story about how the couple who wrote this program was married and decided to use the Bible to get their finances under control, which is nothing like the story you are told through their promotional video.
The bottom line appears to be that people should avoid this unethical program at all costs.
Competitors and Alternatives?
As mentioned above, there are many, many other companies which claim they can help you repair your credit, as well as a large variety of financial books and websites that will offer you information and solutions as well, so if this product or program doesn't work for you there are many other alternatives that might better suit your needs.
If you have any experience with the Smart Money Secret, please leave your reviews below.
You may also be interested in
Smart Money Secret Customer Reviews

kurt s
Just another sales offer wrapped in a 'free secret'. Thanks.

Robert R
This Book Changed My Life!!
After the crash in 2010, my credit crashed with it. Though I really tried to save my business, my home, my marriage and the family farm I lost it all. After my credit crashed I used cash for everything for years, I really struggled and it was near impossible to dig myself out much less get ahead.
in 2016 I found the Smart Money Secret and though I was extremely skeptical enough of what I read made some real sense that for $49.00 I figured I had NOTHING to lose. Turns out it was the best decision I had made in a long time. I started with 14 derogatory (negative) accounts and 4 public filings including 2 Bankruptcies both a Chapter 13 & 7. I also had 2 Fed Tax Liens as a result of the foreclosure created by the deficiencies when they sold my properties at auction.
My scores when I started were in the very low 500's. I started seeing positive results immediately. I did exactly what the book taught me to do. It was so easy to do and follow. All those black marks against me have been removed. My scores are now in the mid 700's. Having scores this high have radically changed my life.
To say I am both thankful and grateful for this program is an understatement. With a 30-day money back guarantee you would be crazy not to buy and implement what this book teaches.
Having good credit again NO matter how bad it is now is totally attainable.
Best of luck to you!.
Robert Robbins