Showaround Reviews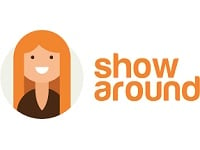 Showaround is a company that helps travelers find a local resident to show them around the city they are visiting, as well as helps locals earn money helping out interested travelers.
How Does It Work?
According to their website, most people are aware that living in a city and visiting a city are very different experiences, and that sometimes what you really want is to see a city the way that the locals are able to, with all the tips, tricks, and secrets about what the city really has to offer.
Showaround helps travelers connect with local residents who are interested in helping you plan and arrange trips around their own city.
Their website says that your authentic experience can begin from the moment you arrive in the airport to the day that you leave, depending on how you choose to arrange your tours.
Travelers will be able to go through the locals in the city they are visiting using the website or mobile app and then choose the local that seems to best suit the type of experiences they are interested in.
The website also says that locals will be completely in charge of their own schedule, when they are available, and are always in charge of whether or not they would like to accept a requested tour from any customer.
Mobile Options
This company says that they currently offer a mobile application for both iOS and Android devices.
Cost/Price Plans
Their website is very clear that all hourly rates are set by the locals who provide the tours in their various cities and that these rates can change at any time.
When it comes to tour providers, they should be aware that an 18% commission fee will be deducted from the final booking price before the money is taken from the escrow account and placed into your account.
The earliest the money will be placed into your account is 24 hours after your tour is completed and the company feels confident that no problems or issues have occurred during your tour.
Refund Policy
Because this company works in arranging personal tours, it is understandable that they do not provide a single standard Refund Policy that covers all circumstances for cancellations.
Instead, they simply say that if you have confirmed and paid for a booking with one of their local tour givers, you must contact their Customer Service team by either phone or email in order to cancel your reservation and explain your situation.
They will confirm your cancellation by email and the amount of the refund will be dependent on both the timing of your cancellation and the reason why you had to cancel.
They do acknowledge that full refunds will be given in certain cases.
In addition, if you experience a problem during a tour that you believe may justify a refund of some of your fees, they do ask that you contact their Customer Service team as soon as possible so your issue can be addressed.
Customer Service Contact Info
Customers who would like to contact Customer Service with any questions, concerns, or complaints can do so by phone at +353 1 254 4809 or by email at [email protected]
Reputation
Unfortunately this company does not have many reviews at this time period, making it difficult for prospective customers to know whether or not this is a service they would like use.
However, it is important to point out that all locals are rated by travelers who have worked with them in the past, and the more positive reviews they receive, the more highly recommended they are to new travelers looking to arrange tours.
Competitors and Alternatives?
There are many other websites that try and help travelers arrange very specific experiences within the local communities where they are traveling, like having meals with a local family.
Some examples of sites people can find and request time with locals, like Craigslist or other general information boards.
Customers will just really need to consider what kind of experience they are looking for before they choose an alternative to this website.
If you have any experience with Showaround or their services, please leave your reviews below.
Showaround Customer Reviews

Anna
Fraud No Credibility Not Reliable
showaround is a fraud and scam website, they have 2 types of Subscriptions; if you are from an Arab rich countries your Subscriptions fees are tripled x3 ($ 60.00) for one month, the regular prices for other countries ($ 20.00) for one month. I have a screenshot images.
The majority of Female tour guid are actually for Dating only. This is a Dating website.
This website has no credibility, it's not reliable. The people running showaround are Racist.

STEFANOS B
Most guide accounts inactive !
In most cases the guide accounts are inactive so you don't get answers from local guides .

Liam
The concept is awesome. As soon as I heard about the app I was all over it. Membership is steep at $51.99 a month, so I am on the free plan. Down to brass tax, the users are half legit and half scammers. I connected with people in San Francisco, Los Angeles, Panama, and Costa Rica (fell through).
They were all very cool, fun, and just proud to show off their knowledge of the cities' gems. I also got pulled in by escorts (plural), someone I offered to host in San Francisco that wanted to sell me pictures from her Snap, and someone who just wanted a free ride from the airport.
Again, great concept, I wish there were more legit users. I'll probably give it one more shot and if it comes up a dud I'll delete the app.

Paul B
This actually used to be a nice app. I used it in two different cities (Istanbul and Kyoto) to find local guides to show me around for a day, who were both really nice people. And I used it to make contacts in other cities that I never ended up connecting with because my plans changed. So there are definitely real people involved and it can be used successfully.
However recently they monetized it and now charge an exorbitant monthly fee of $51 to use the service. In addition, I've always suspected like other commenters that many listings are fake because they look like fashion models who list only one photo, have no written profile and do not respond. There are a lot of these now, if not most of the profiles.
Finally, the way this app has always worked is that in order to use it you need to sign up as a guide yourself in your local city, whether you are interested in that or not. So I suspect many "guides" listed are people like me with no intention of guiding at all.
Good for showing people available but not in actually producing a lot of responses. You'll be lucky to get 1-3 responses for a city like Tokyo for your $51, and then still have to pay whomever you are interested in hiring, assuming they are available and don't change their mind.
So in short it went way downhill from a good thing to a money making scam.

Lasse J
Yes it's a scam!!! I tried to get a local guide for 3 days and no one contacted me.

pragathi m
Please don't download this app its 100 % scam they will never send otp to register and they will say ur profile is fake you cant't book forcing you to spend money they are just here to stalk your money nothing else. If anyone wants proofs please contact me i have all their mails and please once go through google playstore reviews youll know the fact. And some ppl who have given 5stars on play store are their own employes such a big scam please don't jump in to downloading the app

Lon
Really good app for meeting locals
Unlike other reviewers I have used Showaround on 3 trips to Europe and have 7 positive reviews of my own. The people are real. No fakes. I have had some of the best local tours because of this app. It is not perfect but it gets you connected.
It is not a dating app. It is a way to meet locals. App does have a long way to go on market penitration. You can use for free by creating a tour with dates. Or pay and reach out directly.
Also their customer service is great. They have always respond fast to me and helping. .

Carl
ALL Showaround girls are young and beautiful?
I was considering this service for upcoming trips to Amsterdam and Prague. What made me decide against it is that ALL the girls are young and incredibly beautiful. That's just not how real life works. A definite red flag. Looks like a scam to me.

Axel L
It's scam. Profiles are fake and reviews are fake too... They only want to steal your money, as in "travelfriend.online", same developers, same scam.