Fray Apparel Reviews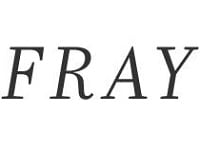 You may also be interested in
Fray Apparel Customer Reviews

Nancy
I am so sorry I didn't search for reviews before purchasing from this company. I ordered 3 blouses, and they sent me two identical ones, instead of 2 different colors. None of the 3 were the same blouses pictured on their website. They do not stand behind their products, and they are not well-made as they appear to be on their website. They responded to my complaint by saying the blouses WERE as pictured, and that I wouldn't want to incur return expenses, so I should keep the products. Who wants two identical blouses?

Erin
Do not order from this company, complete sham.
Do not order from this company, complete sham. I received extremely shoddy clothing that barely resemble the items pictured on their website and still no reply from the company when emailing them at least 6 times to be given a refund.
$120 completely thrown away, I'm kicking myself for not researching this company further before purchasing. Do not order from this company!!! Completely fraudulent!!

Amy M
Scam!!! Clothing is cheap and not as pictured!! Sadly I placed order and wanted a return and they not respond so now I am stuck with it all!!!

Emily P
This company is awful. Same experience as everyone above. My items were cheap, 2 sizes too small, some never arrived, although I was charged in full the day I placed the order. The items that have arrived do not fit and the company has not responded to any of my requests for a refund.

Reading E
This company is a complete fraud. I ordered the O neck split dress. When it arrived I tried it on and did not care for the fit.
I promptly contacted the company for a return shipping label. They REFUSED to send a label unless I sent a picture. I have never in my life had to send a picture of merchandise before returning it. I had the dress on for maybe 5 minutes tops.
I just want to send it back and receive a refund. Horrible, horrible company!

Alice .
My dress is nothing like the one in the picture. It is very bad quality and a bad fit. The stitching is poor quality too. They try to advertise a huge discount, but it is always the discounted price. I will be contacting for a refund.

Lisa
I don't feel this company is even worthy of a 1 star rating! Poor quality, poor customer service.

DCyan
Clothing NOT as advertised
The 2 items I purchased took 6 weeks to arrive. The material used was not linen, as described on the site. The shape of the dress was also unwearable. The website is misleading.
Immediately asked for a refund, but offered store credit. Insisted on the refund and have not heard back since.
Avoid this online store.

Stephanie H
Clothes are NOTHING like the photos online
I ordered a pair of pants and after 9 weeks of waiting they finally arrived but they were nothing like the photo online.
So I emailed Fray with my bad review and someone actually got back to me within 2 days offering me a free item of equal value and also said I did not have to return the pants.
So I ordered a romper which also took 9 weeks to arrive and it is also nothing like the photo online, but at least it was free. Now I know to NEVER use this site again!

Truth
This site is a TOTAL SCAM...yes, I actually received my items unlike the reviews before mine...However, I'm trying to return a couple of my items but they only have 1 email address, no address or phone number and my emails keep getting sent back to me..their email address is totally FAKE. I've been trying to send them emails for over a month...SCAM!!

Daneka S
Same story as above! Ordered 5 weeks ago, no sign of order. Calling the CC company tomorrow to refute charge.

Jillian G
Still haven't received my shipmet
I ordered some pants on the website September 21, 2017, it's now the end of October, still no shipment. I'm beginning to think it may never arrive. Now, when I try to go to their website, it says the shop is not available. I am angry because I got sucked in to a scam, or so it seems. Don't make the same mistake I did. I learned my lesson. Terrible.

May H
Terrible clothes, terrible customer service
The Fray Shop is absolutely terrible, both with their products and their customer service. I received my order five weeks after ordering it and the shirt was literally a piece of crap - think Forever 21 quality, but worse. The shirt was scratching up against my skin and made me super itchy.
I contacted customer service to let them know I want to return the item (and get a full refund) and they responded each time by ignoring my request.
"We can exchange it for another item." No, I want to RETURN the shirt.
"Do you want a refund or a credit?" I told you, I want a refund.
"Can you send us a picture of the item?" No, why? I only ordered ONE item. If you can't track the ONE item I ordered, you've got bigger problems.
Each email takes ONE whole day. They are purposely dragging this out as long as possible so they don't need to take back their inventory.
TERRIBLE CUSTOMER SERVICE.

Charu
Order #34740 -PATHETIC SERVICE!
I cannot believe the unprofessional attitude this company has (I now doubt the existence of this company). I ordered a dress more than a month back and every time I email them asking the status of my dress, I get a standard, generic mail with a tracking link that does not work.
There is absolutely no way you can contact these guys since there is no helpline or contact number. You have to rely on just emails, which are answered by robots I feel. My money has gone down to drain and I know I will never get my dress or the refund.
I want to warn other people here - NEVER EVER BUY FROM THIS WEBSITE! IT'S A SHAM!